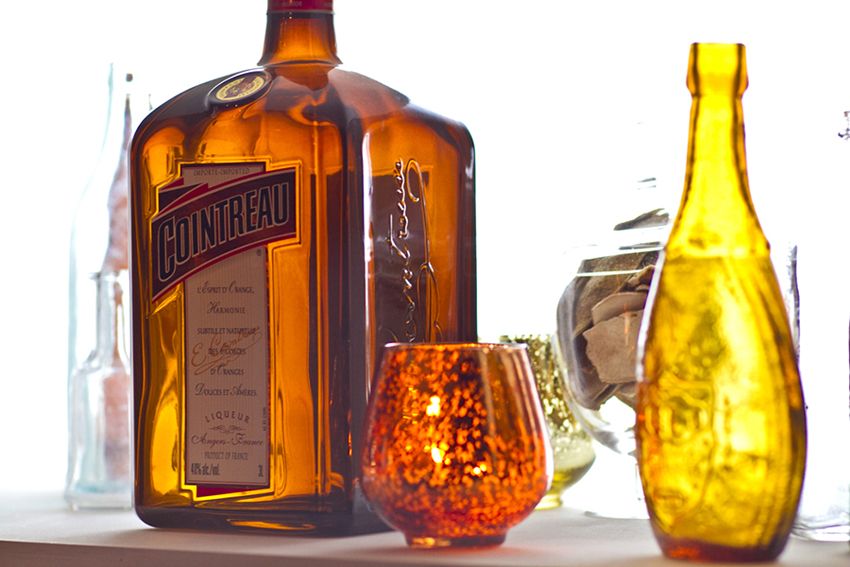 Photos Courtesy of Cointreau
Who doesn't like winning something? Who doesn't like wining something by simply sipping a delicious cocktail? Yeah, we pretty much thought so. Which is why we wanted to take this opportunity to highlight Cointreau's latest Instagram campaign featuring the "#MySummerSoiree" hashtag, just barely launched in the last few days. Every week, five winners who submit photos with the most likes will receive $50 gift cards... and the campaign goes until the end of August. That is 80 gift cards!
While the contest is perfect for mixologists, cocktail enthusiasts and anyone else planning on having a summer drink during the next three months. Right now is the best time to enter, as the competition just gets tougher as more Instagramers submit their pictures, it is probably best to drop everything and run to the nearest bar (or the liquor cabinet if you happen to stock Cointreau). All you have to do is follow the link below to connect with the contest and then post an Instagram photo that shows how you celebrate Cointreau at home along with the hashtag "#MySummerSoiree."
Have yet to try Cointreau? It makes a fabulous addition to almost any refreshing concoction. As the original triple-sec, Cointreau is the perfect blend of sweet and bitter orange peels. The liquor is at the heart of dozens of cocktails and its citrus-y undertone gives a refreshing zing to summer drinks. Plus if you still need inspiration read on for a couple of easy recipes to try out.
Whether you're still stuck in winter weather or already pulling out your shorts and tees, start celebrating summer by posting your own #MySummerSoiree photo. Winning a giftcard wouldn't be such a bad way to kick off summer right?
To get things started, Cointreau has provided a few summer-worthy cocktail recipes on their My Summer Soiree website. We rounded up a few of our favorites, but would love to hear your own creations!
Original Margarita
Ingredients:
2 ounces Blanco Tequila
1 ounce Cointreau
1 ounce Fresh Lime Juice
Directions:
Combine all ingredients in a mixing glass with ice, shake and strain into a margarita glass, and garnish with salt and lime wheel.
The Cointreau Rickey
Ingredients:
2 ounces Cointreau
4 ounces Club Soda
1 ounce Lime Juice
Directions:
Mix Cointreau and fresh lime juice, and top with club soda.