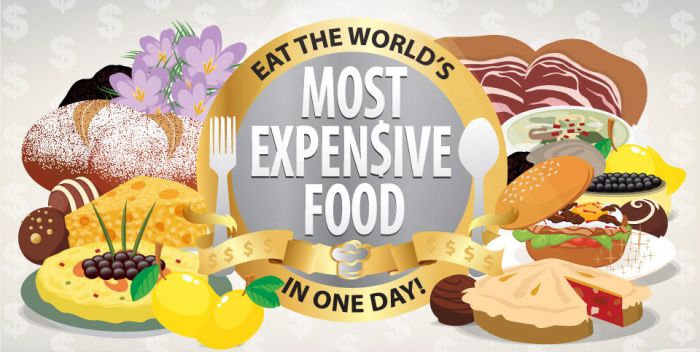 Photo Courtesy of Finances Online
We all have our favorite Michelin-starred restaurant and indulgent celebratory Champagne, but have you ever wondered what the most expensive foods out there are? We definitely have, which is why this infographic from Finances Online is so fascinating. The image compiles the most luxurious foods into the most expensive day of food you could eat (including breakfast, lunch, dinner, and dessert), coming to a total bill of $95,065!
We're definitely not surprised to see Wagyo Rib-Eye and Almas caviar on the list, but who knew one of the priciest cheeses (at $700 a pound) is Pule from Serbia?