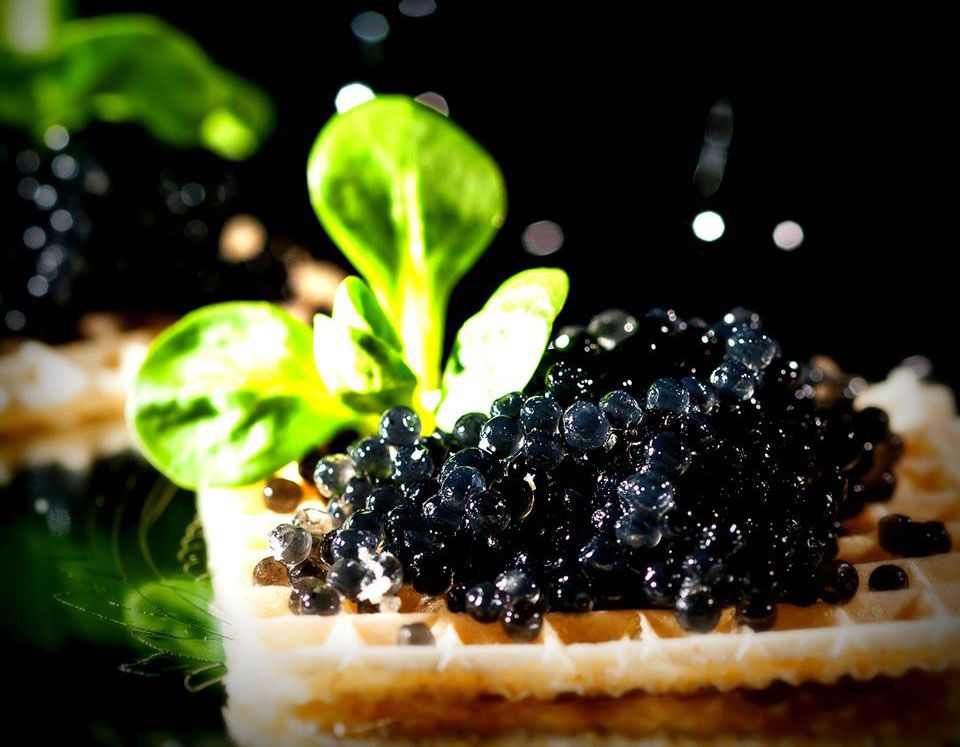 Photos Courtesy of Black Caviar Company
An age-old mark of luxury, caviar has long been a delicacy associated with wealth and royalty. But not all "caviar" is created equal and if you think you have tried the best, you might want to think again.
While today there are many different kinds of roe being marketed as caviar, according to the Convention of International Trade in Endangered Species of Wild Life Fauna and Flora (CITES) only one species of fish makes the cut to be officially classified as a host to the coveted condiment, the best and priciest of which comes from Russia. "Real" caviar is harvested from the sturgeon or paddlefish, and based on the quality are classified in four types, with beluga topping the list as the most prized, then osetra, sterlet and sevruga.
Unfortunately up until fairly recently Russia had made the export of their caviar illegal, a measure due to overfishing and the diminishing number of wild sturgeon. The ban effectively made the stuff totally unavailable in the US going back to the mid 70's. Maxim recently referred to "real" caviar as "quasi-mythical," saying "for the past 39 years, the most expensive part of dining on Black Russian Caviar has been the plane ticket to Moscow." In fact even now with the ban lifted it is very difficult to take out of the country, keeping it quite rare. Don't even try to bring back any beluga—even if you manage to get your hands on some, it's still illegal in the U.S. thanks to the fish being on the critically endangered list.
Now that your little caviar lesson is out of the way, here is the good news: if you have been itching to try some authentic black Russian caviar, the Black Caviar Company has recently announced a strategic partnership with the Russian Caviar House, purveyor of some of the finest osetra caviar in the world. "We are proud to be the first and only company to distribute authentic Russian Black Caviar in the United States," said Gabriel Goldfine, Black Caviar Company's Caviar Ambassador. "Black Russian caviar is the world's most prized, and our partnership with Russian Caviar House empowers us to provide customers with the finest, 100% authentic, black Russian caviar they seek."
Recently we had the chance to sample some of this black gold and take it from us, it was some of the best we have had. Buttery, briny, shiny black goodness in a little tin; considerably more delicate and delicious than other caviars we have sampled over the years. And customers can rest with the knowledge that Russian Caviar House is officially recognized by CITES for adhering to all of the regulations required to maintain sustainable and ethical farming—every shipment comes with a certificate of authenticity from the international agency.
Black Caviar Company will currently ship orders for free, in special thermal packaging overnight to ensure freshness, after which you will need to keep it at 28-30 degrees Fahrenheit. Of course you can serve the delicacy on something as simple as crackers or it makes a delicious salty topping for almost anything. Regardless don't forget your caviar spoon, as a metal utensil is said to taint the flavor.
Russian Black Caviar is available in the United States starting at $135 for one ounce, all the way up to $1,150 for just shy of nine ounces.