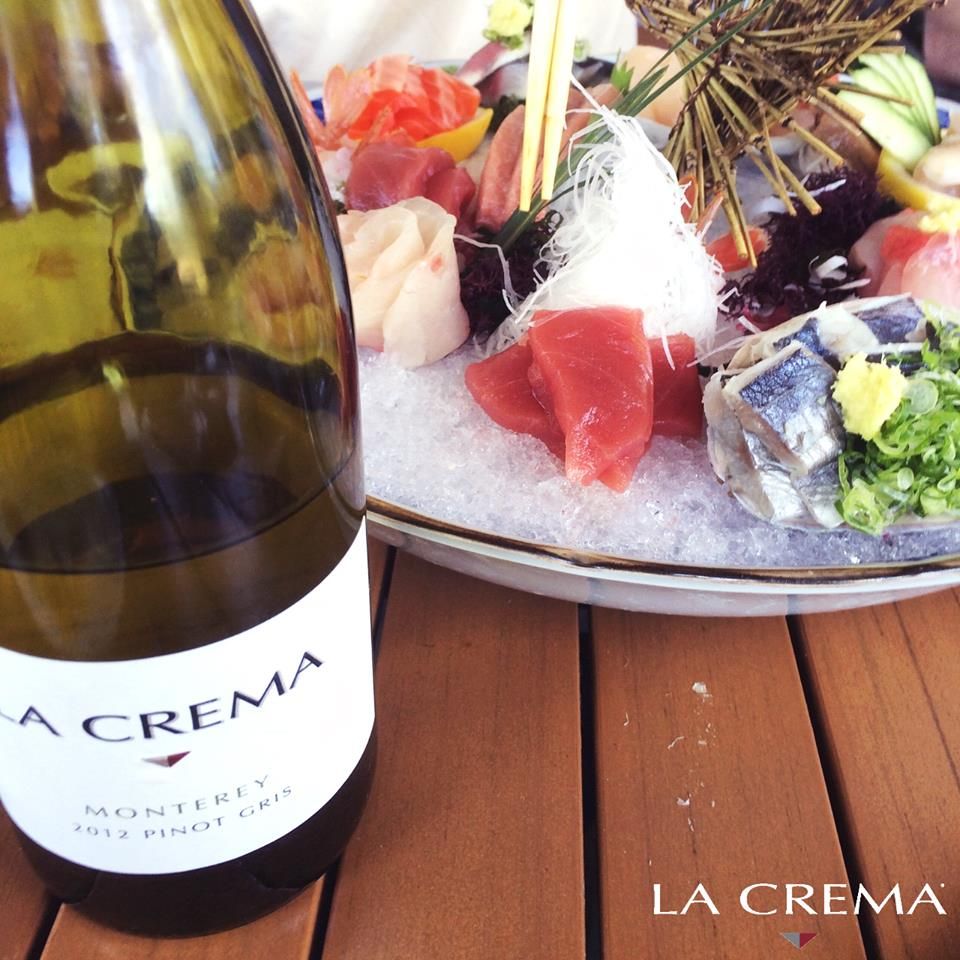 Photos Courtesy of La Crema Winery
La Crema Winery is doing something a little different, offering wine connoisseurs the chance to actually be part of the winemaking process. Earlier in the month, La Crema launched Virtual Vintner, which is a unique digital experience that allows consumers to create a wine as a group. This hands-on experience invites everyone to peek behind the vine curtain to learn all about the process while actively lending a hand. Not only does the group get to decide on varietal, appellation, vineyard, and barrel treatment, you even get to choose the name and label.
"One of the most fulfilling aspects of winemaking is the ability to collaborate with our vineyard and winemaking teams. Bringing the process to the Web gives me the chance to share that experience," says Elizabeth Grant-Douglas, winemaker, La Crema. "This new approach to winemaking offers a fun and accessible way for wine lovers to engage in-depth with the many facets of wine. I cannot wait to start connecting our Virtual Vintner community with this centuries-old craft via a modern means of communication and learning."
After creating an account you are asked to choose between chardonnay and pinot noir, and if you don't actually know much about wine, that's okay because Virtual Vintner breaks it down for you. First, it determines your flavor profile based on preferred images of food and ambiences—we got chardonnay—to help you choose a varietal. After that, you choose the location and wait for the winning results, which will be announced August 25 when you will then get to choose the vineyard.
From fun videos and tips to food and wine pairing quizzes and lessons on wine fundamentals, Virtual Vintner is basically a fun (adults-only) game for casual wine drinkers that takes you from the grape to the bottle (set for a late Fall 2015 release). Oh yeah, and for every stage you complete, you get a badge, which increases your chances of winning a trip to Sonoma County.
Varietal & Appellation selection, August 11-24: The first decision will be to determine the varietal, Pinot Noir or Chardonnay, and appellation, Russian River Valley or Arroyo Seco—crucial steps that set the course for the entire journey.
Vineyard decision, August 25-31: Based on results from the previous stage, participants will select a single vineyard for the wine.
Fermentation, September1-7: The critical period when the grape juice turns into wine, participants will choose between several yeast options that kick off the fermentation process.
Barrel Type, September 8-14: Further impacting the flavor and texture profile of the wine, participants will choose barrel toast profiles and use of new French Oak.
Barrel Time, September 15-21: One of the final decisions is to determine how long to age the wine.
Harvest Updates and Sensory Contest, September 22-October 15: Through email and social media updates, participants will receive details on harvest. There will also be an opportunity to partake in the Sensory Contest which will give participants the chance to create their own flavor profile of the wine, based on the results of all the previous decisions. The winemaker will create her own tasting notes and the closest contestant to the "real" profile will win a cash prize.
Wine Name and Label Design, October 2014-February 2015: The final stages of the program will include choosing the wine name and developing the label design. Both final stages will be completed by February 2015. Participants will then receive monthly progress updates and the chance to purchase the wine when it is released in late Fall 2015.