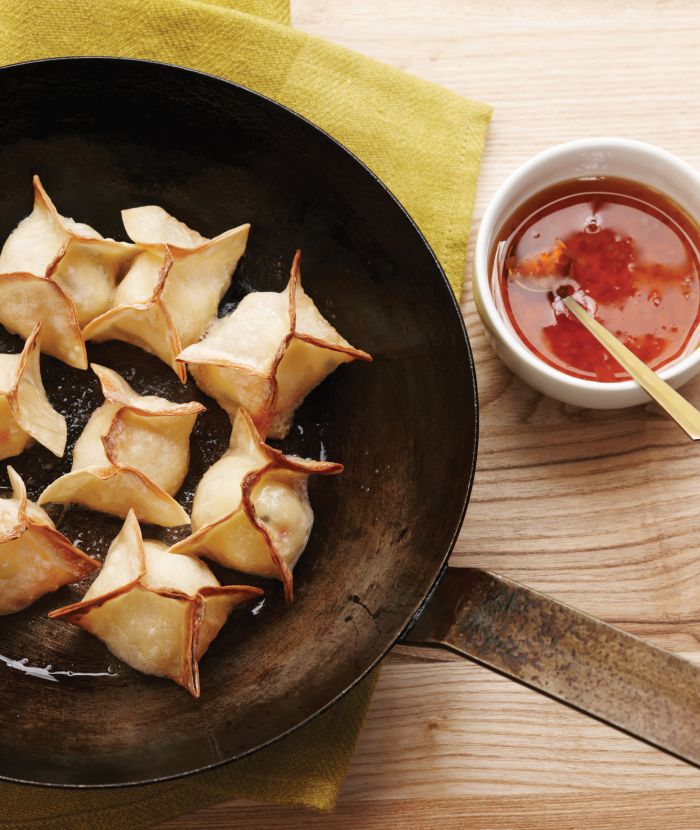 Photos Courtesy of Miraval Resort & Spa
Just because three-day holiday weekends give you an excuse to eat standard barbeque fare (like hamburgers, hot dogs, and all the potato salad), it doesn't mean that you can't break tradition and make some healthier alternatives—especially if you stressed out over getting your body bikini ready for the summer. Miraval Resort & Spa in Tuscon, AZ has the answer to your recipe needs for healthy cornbread, sorbet, and crab wontons—plus, not only would they fit in on the picnic table, they look pretty tasty too!
The following three recipes for Roasted Poblano Cornbread, Crab Wontons with Soy-Ginger Dipping Sauce, and Mai Tai Sorbet can be found in the resort's new cookbook by Justin Cline Macy and Kim Macy, Miraval's Sweet & Savory Cooking, giving you "all of the flavor and nostalgia of the classics, but with less than half the fat and sugar."