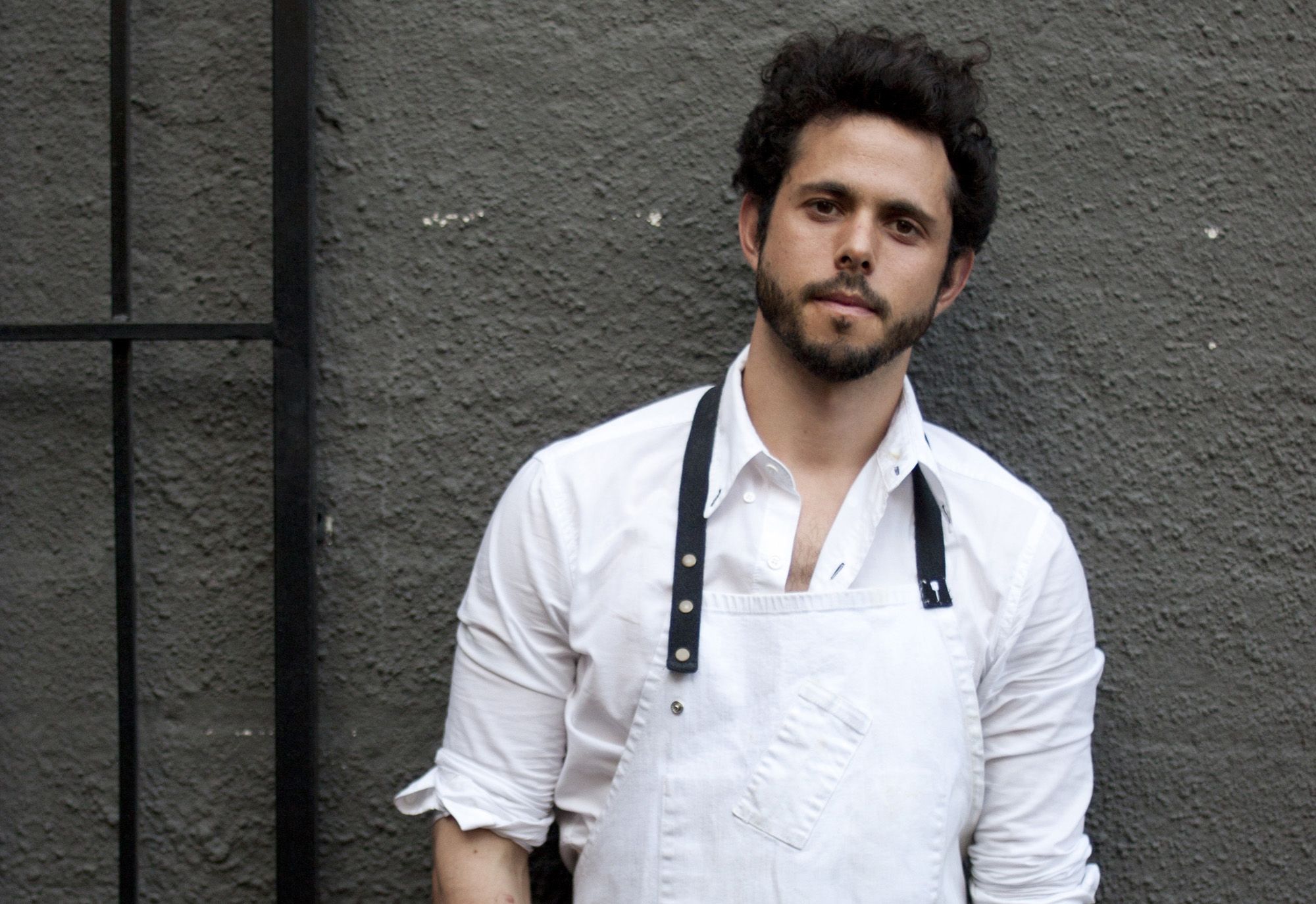 Photo Credit: Lani Trock
Chef Ari Taymor may be young, but he's already made a huge impact on the Los Angeles culinary scene. Before turning 30, his critically-acclaimed Alma was named the best new restaurant in 2013 by Bon Appetite, he won Best New Chef by Food & Wine and was nominated for the James Beard Rising Star Award in 2015. The chef's latest ventures involve working with BACARDÍ Gran Reserva and operating Alma as a pop-up at The Standard hotel in Hollywood through February.
Photo Credit: Alma
Taymor's collaboration with BACARDÍ involves his creation of two custom cocktail recipes to be served as the official drinks of the James Beard Foundation's Taste America. With one being a variation on the classic Dark and Stormy and the other a new take on the Daiquiri (both recipes can be found below), his concoctions are thought out and unique. Just like his menu at the Alma pop-up is.
Photo Credit: Standard International Management, LLC.
The full-sized Alma actually closed its doors in October 2015, which makes its reemergence at The Standard pretty exciting for locals. The residency is designed to give Taymor and operating partner Ashleigh Parsons a chance to "replant their roots" in the LA dining scene. Offering only an à la carte menu, the new Alma accommodates 60 diners in an intimate space in the hotel's 24/7 Restaurant and features some the chef's signature dishes, like frozen duck liver with granola and carrots.
Photo Credit: Alma
Treating his plates like works of art unique to the city, Taymor draws inspiration from the California coastline: "the weather, physical landscape, the seasons, the way things smell, textures, the way the light hits." In fact, the entire foodie scene in Los Angeles has turned local for inspiration. "LA is developing its own flavor palate and identity and is looking to include more of a mix of the local culture and nature," he told us recently. This newfound sense of place is "less about competition and more about people being proud of where they come from and celebrating their individual city and identity."
Photo Credit: Alma
Even mixology is in on the action and he is quick to give influential bartender Julian Cox credit for most of it. "He's created cocktail menus that you didn't see elsewhere around the country [that] are very LA-inspired." The two scenes overlap quite a bit and the creation process is exactly the same, at least it is for Taymor. "It's about getting an inspiration that feels authentic. It's about the flavor profiles, simplicity, and then translating it into the finished product," he says. "It becomes a process of trial and error, and tweaking and refining the recipe until you get the desired outcome."
Photo Credit: Alma
There's no doubt that Taymor has worked incredibly hard to get to where he is today and he attributes part of that to being picky about accepting jobs. He recommends that new chefs find people who they respect and admire. "There's a lot of instant gratification in our culture and it doesn't really translate to success in the workplace, especially in the food industry," he says. "It's important to put in the time with chefs." Instead of jumping between 15 different restaurants over the course of a year, he suggests picking the right opportunities and devoting at least a year to each spot. "Wait for the right position/opportunity and don't just jump at an opportunity that seems glitzier."
Waiting for the opportune moment may be important to chefs, but thankfully diners can book a table at the new Alma right now.
Photo Credit: BACARDÍ Gran Reserva
Headless Horseman
Ingredients:
- 2 parts BACARDÍ Gran Reserva Ocho Años
- 2 1/2 parts ginger beer
- 1 part carrot eau de vie
- 1/2 part lime juice
- 1/2 part smoked maple simple syrup
- Microplane coffee, for garnish
Directions:
To make smoke maple syrup, heat wood chips in a pie tin until they smoke, then put syrup in a bowl and put them in a container and cover with foil for 35-45 minutes. Afterwards, mix one cup of cold smoked maple syrup with one cup of water and bring to a boil.
For the drink, place all ingredients (except the coffee beans and ginger beer) in a tumbler with ice. Stir and strain into a Collins glass with ice. Pour the ginger beer over the top and finish with some coffee beans grated on a microplane.
Photo Credit: BACARDÍ Gran Reserva
Siam Daiquiri
Ingredients:
- 1 part BACARDÍ Gran Reserva Maestro de Ron
- 1/2 part Kaffir lime juice
- 1 teaspoon aromatic simple syrup
Directions:
To make the aromatic simple syrup, combine one cup of water, 12 Thai basil leaves, three Coriander seeds, 1/4 sliced Jalapeño, two Kaffir lime Leaves (if available) and one cup of sugar. Bring to a boil, steep for 15 minutes, then strain and let it cool before using.
For the cocktail, mix ingredients with ice in a cocktail shaker. Shake vigorously and serve in a chilled coupe.