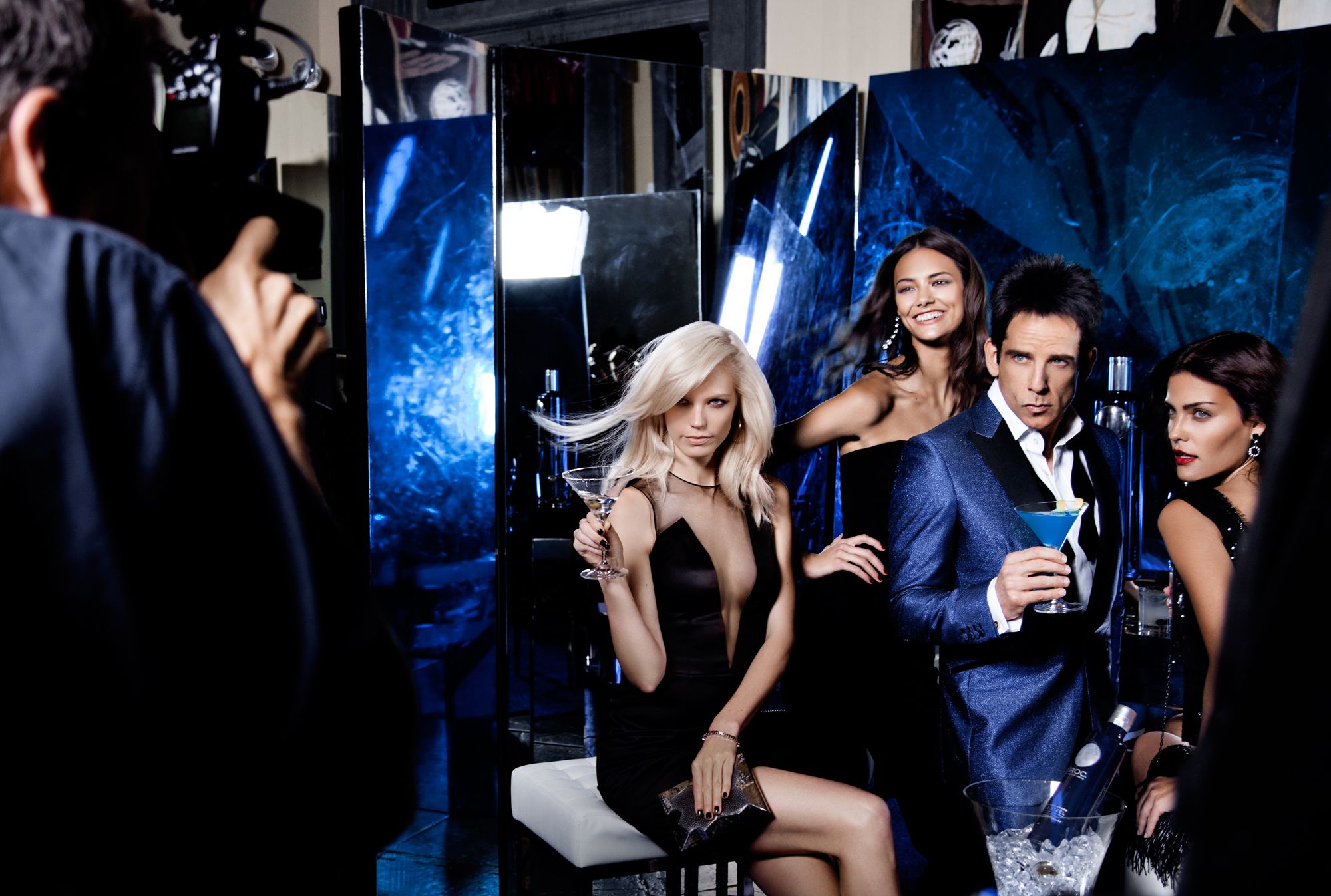 Photos Credit: CÓroc
Zoolander 2 has finally arrived and it's really funny. With plenty of new jokes that don't simply rely on the first film, there are a lot of surprises and tons of celebrity appearances (including some of fashion's biggest names) that makes the sequel worthwhile. In order to properly celebrate Derek's return to the big screen, Cîroc and photographer Mario Testino got together to design a limited edition Derek Zoolander Blue Steel bottle of vodka and a special cocktail to go along with it.
The bottle is described by Diageo as "fashion-forward" and "really, really ridiculously good-looking." While buying it probably won't give you Derek's model-ready looks, it will give you an excuse to practice your Blue Steel in the mirror.
Cîroc Blue Steel Cocktail
Ingredients:
- 35ml Cîroc Vodka
- 15ml Bianco Vermouth
- 10ml Blue Curacao
- 10ml fresh lemon juice
- 5ml sugar syrup
- Top with sparkling wine/Prosecco
Directions:
Shake all ingredients and fine strain into a martini glass. Top with bubbly.