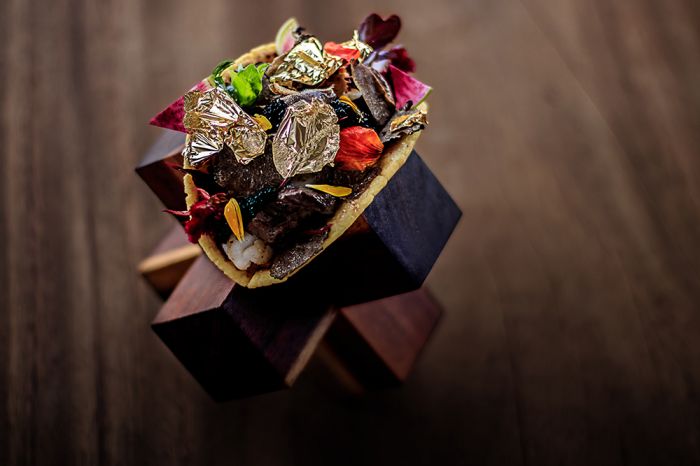 Photos Credit: Grand Velas Los Cabos
By now, it's likely that you've heard about the world's most expensive hamburger, the world's most expensive ice cream sundae, or another infamous ultra-indulgent dish. Though it comes from humble beginnings, tacos are now making their way onto the list of world's most expensive foods thanks to Grand Velas Los Cabos Resort in Cabo San Lucas, Mexico. Clocking in at a cool $25,000 per plate, the taco is comprised of premium ingredients such as fresh-caught langoustine lobster, Kobe beef, Almas beluga caviar, and a brie cheese infused with black truffle. No Mexican meal is complete with salsa, and this taco is no different. This traditional spicy sauce is reworked to include rare, dried Morita peppers and Ley .925 ultra-premium tequila, all served inside a gold flake-infused tortilla.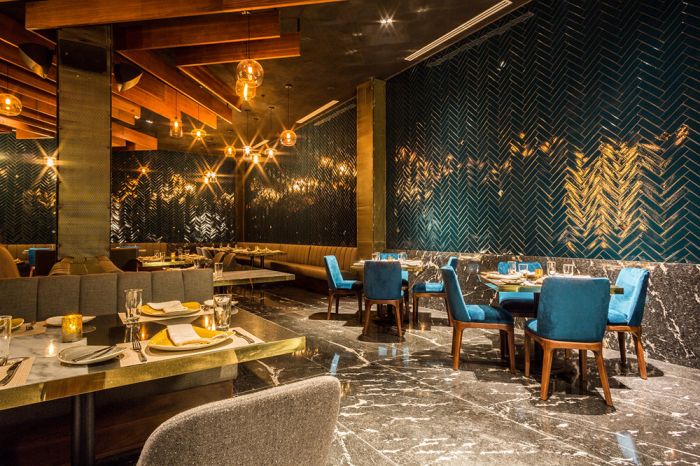 The taco is prepared in the resort's fine dining Mexican restaurant, Frida, by Executive Chef Juan Licerio Alcala. Originally from Durango, Mexico, Chef Alcala created the $25,000 dish after gathering gastronomic experience at resorts such as the Princess Mundo Imperial in Acapulco. Guests looking to pair their meal with the perfect beverage have had their needs anticipated by the Chef—a hand-crafted bottle of Ley .925 tequila ( which is made of white gold and pure platinum, naturally) can accompany the tacos for an additional $150,000. If that doesn't sound divine (and probably pretty worth it), we don't know what does.