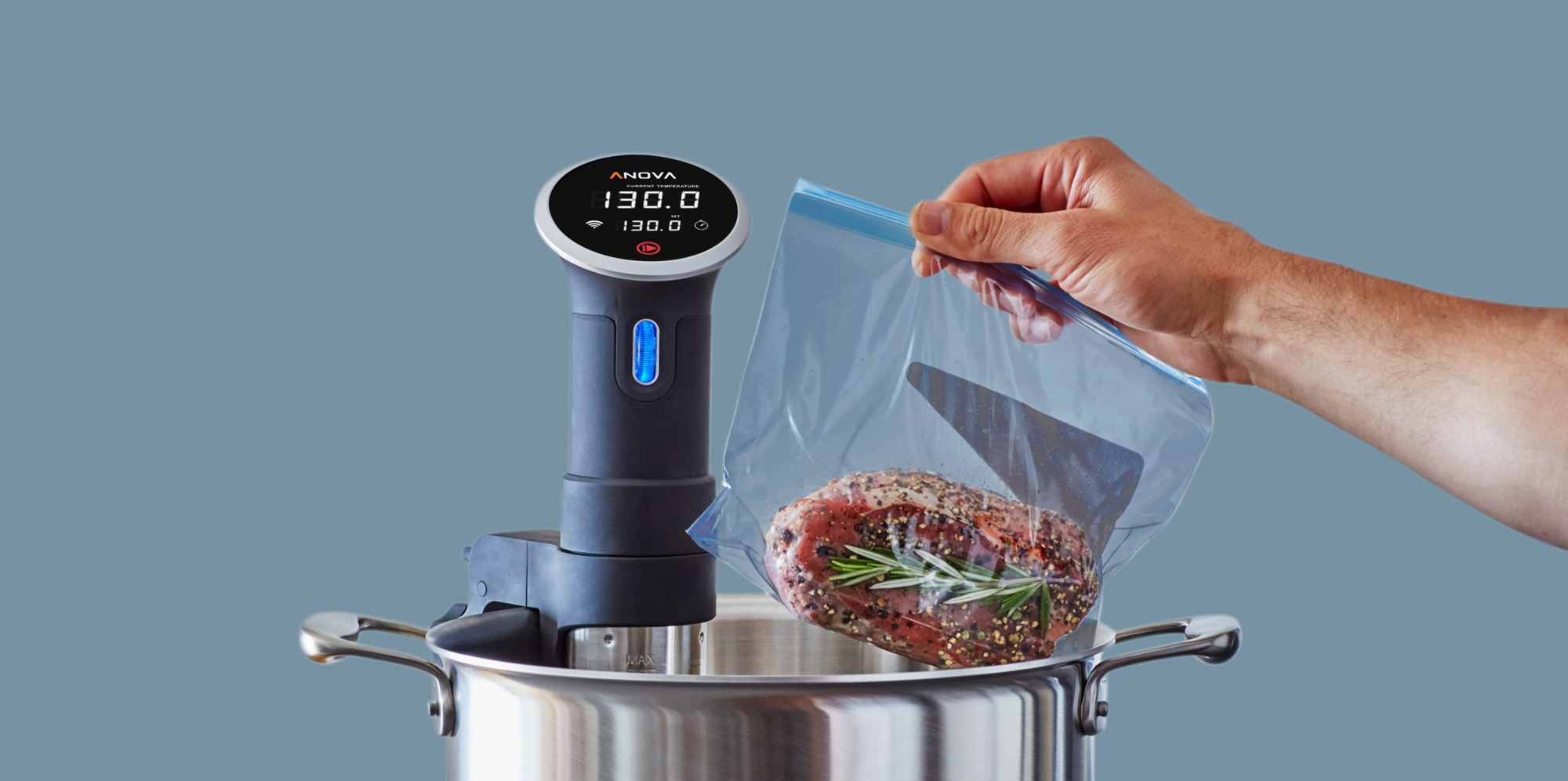 Photo Credit: Anova
Make insanely easy and professional sous vide dishes at home with the new Anova Culinary Bluetooth Sous Vide Precision Cooker. You'll feel like a top chef and get results to match with the smartest way to cook on the market. All you need is a re-sealable plastic bag, whatever you want to cook, and your phone to achieve flavor beyond anything you thought you could ever make for yourself at home.
Sous vide (pronounced "sue-veed") cooking produces restaurant quality results that are impossible to achieve through any other cooking method. Simply place the food in a re-sealable plastic bag, attach the bag and the Precision Cooker to any size pot of water with the adjustable clip, and set the time and temperature in the Anova app on your phone. The Anova Precision Cooker continuously circulates the cooking water to prevent hot and cool spots from forming to ensure an even temperature throughout your food.The integrated smart technology and accompanying app ensures your food is cooked evenly edge to edge, without the worry of overcooking. The Anova app provides hundreds of precision cooking recipes from meats, cinnamon rolls, and even infused cocktails. You will be amazed at what you can make, and just how much flavor it has.
Photo Credit: Amazon
The Anova Culinary Bluetooth Sous Vide Precision Cooker is available in two sizes for $149 and $199 on the brand's website, and $109 and $169 from Amazon.
OWN IT | $109+