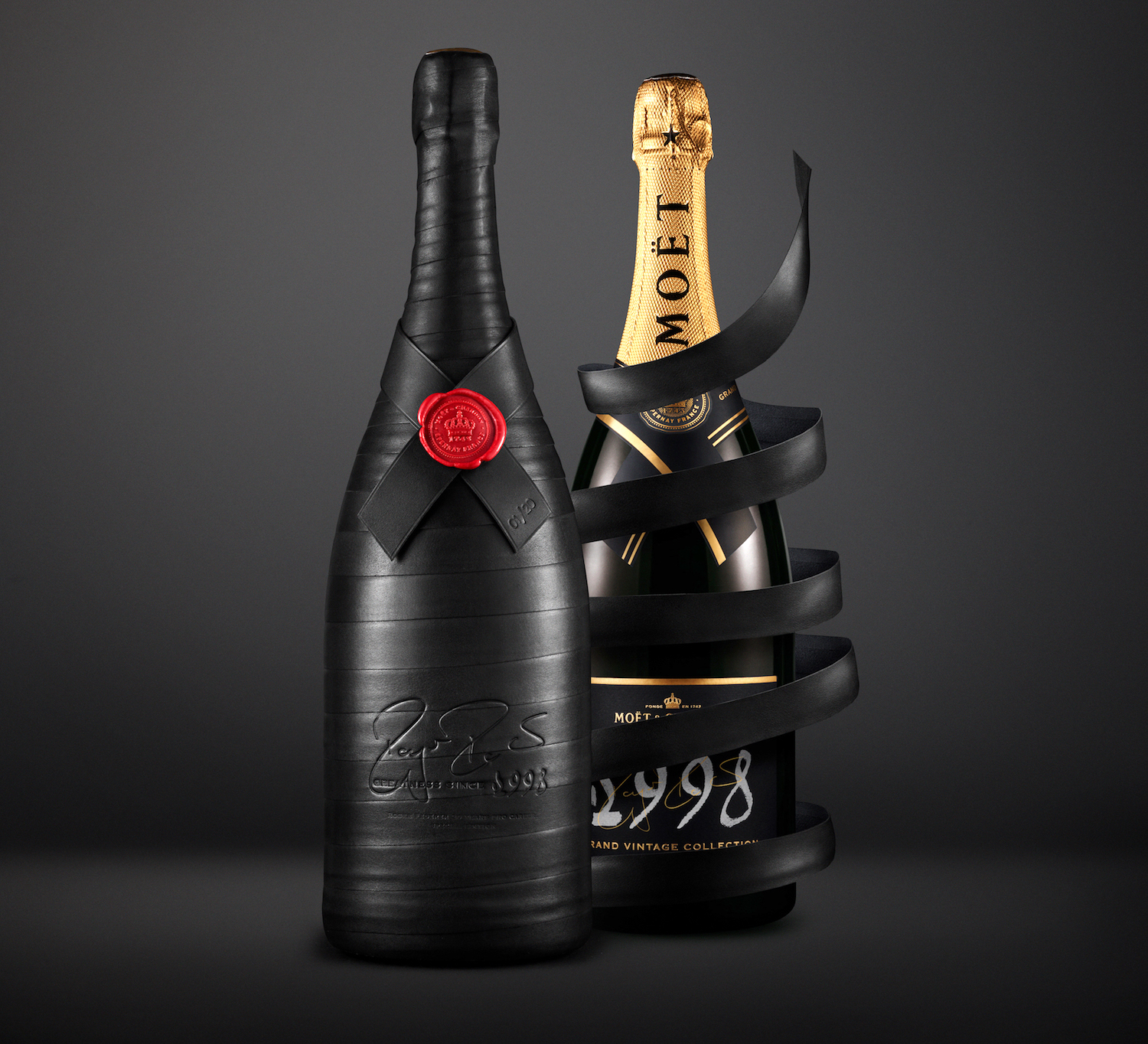 Courtesy Moet & Chandon
Iconic French champagne house Moët & Chandon is celebrating its Global Ambassador, 20-time Grand Slam champion Roger Federer, with a new extremely limited edition 20-year-old vintage that is one of the most exclusive and expensive champagnes ever produced. Only 20 bottles of the "Greatness Since 1998" cuvée will be offered to collectors worldwide as of July 1 by special order only at a price of €19,998, or about $24,000 each, with all proceeds going to the superstar's charitable organization the Roger Federer Foundation.
The ultra-luxe bubbly celebrates Federer's 20th anniversary as a record-breaking pro (i.e. since 1998) as well as his historic 20 Grand Slam singles titles, hence the number of bottles being produced. Federer, currently ranked the world No. 2, has shown no signs of slowing down though he is well into retirement age for most tennis champions of his standing, and he is featured on the cover of Time magazine's 2018 "Most Influential People" issue. In 2003 he founded the Roger Federer Foundation to help disadvantaged children and to promote their access to education and sports.
The exclusive collection of Moët & Chandon Grand Vintage magnum bottles, designed and wrapped in a vintage leather racket grip and hand-signed by Federer, was just unveiled during a VIP celebration in Paris hosted by LVMH Chairman & CEO Bernard Arnault at Michelin-star chef Yannick Alleno's Pavillon Ledoyen. Each Greatness Since 1998 bottle will be made to order, and will be exclusively available through Moët Hennessy's online boutique or via email at rogerfederer20@moet.com. The only question remains whether to drink it or store it in a vault….