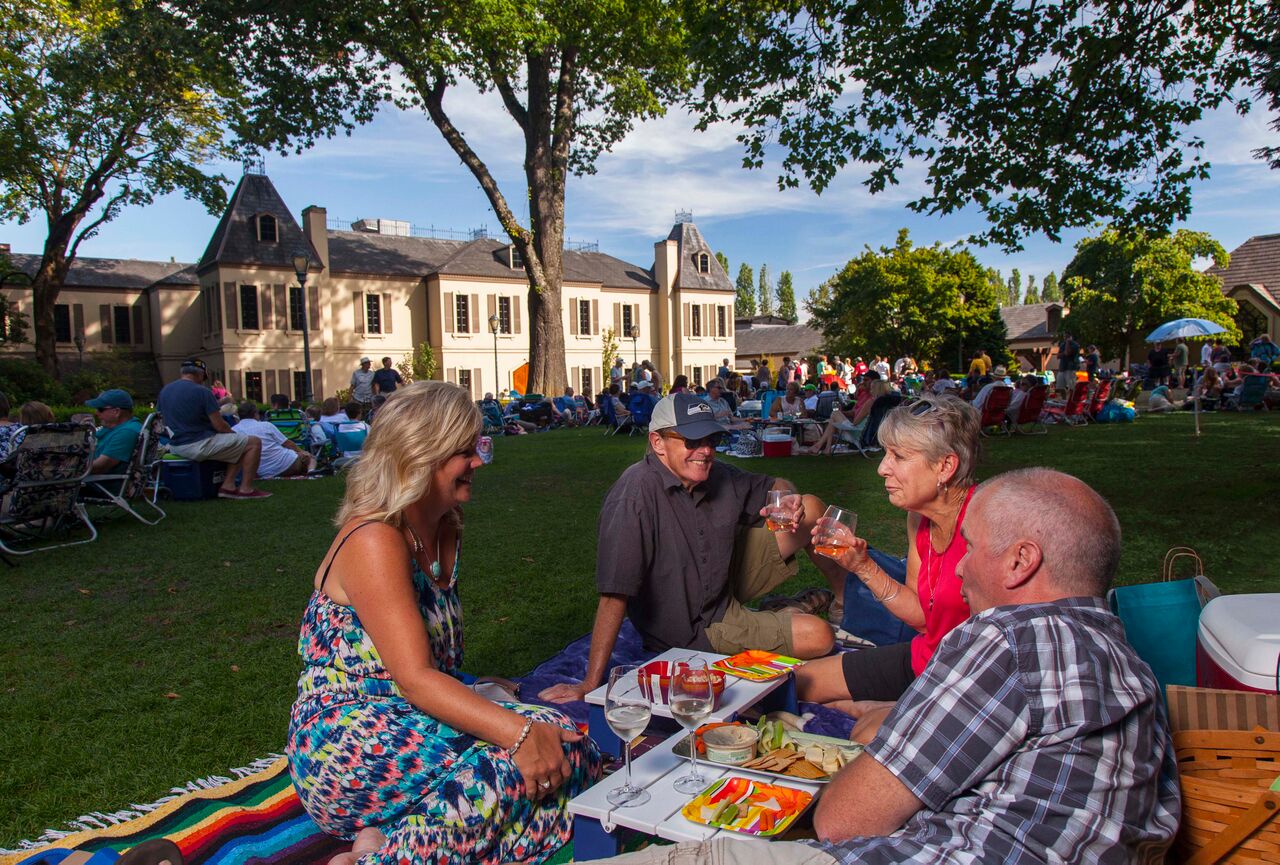 Article written by Alyssa Johnson and Glenn Harris
Once upon a time, it was thought that good wines could only be produced in France, Italy or perhaps California. 50 years ago, the founders of Chateau Ste. Michelle in Washington state set out to prove them wrong. This year the winemakers are celebrating 50 years of producing award-winning wines and putting Washington state's winemaking industry on the stage with the best wines from around the world. Wine lovers seeking to explore Washington's premier wine, dine and play experiences can take the short trek from Seattle to visit this terroir and the impressive French-inspired estate of the Chateau Ste. Michelle.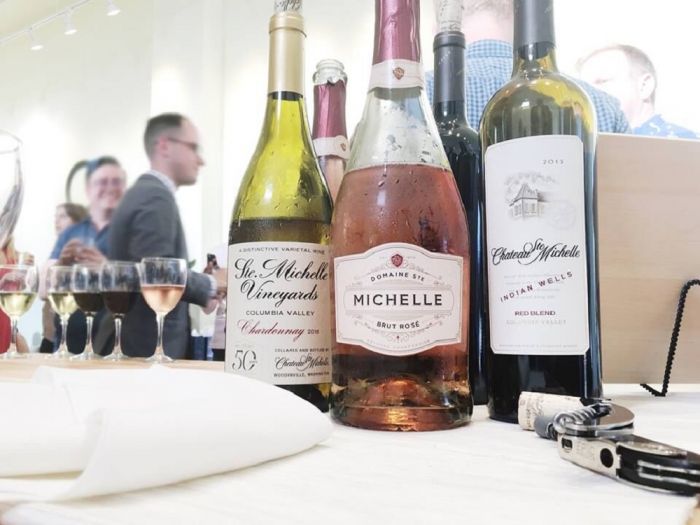 All Photo credits: Chateau Ste. Michelle
Those 50 years ago, the winemakers didn't set out to make good wine; they set out to make the best wine in the world. Based on their cadre of awards, they've come pretty close with accolades such as 22 top Winery of the Year awards from Wine and Spirits and 18 top 100 Wines awards from Wine Spectator. The accolades continue with top prizes of Winery of the Year from Wine.com, World's Most-admired wine brand by Drinks International. That focus on quality in those early days has carried its way through in tradition and practice as evidenced by their continuing to push for excellence with their two state-of-the-art wineries with one producing their whites, Chardonnay, Riesling, Chenin Blanc, Sauvignon Blanc, and the other producing red wines, Cabernet Franc, Cabernet Sauvignon, Merlot, and Syrah. Together the wineries produce 4 million cases of wine per year.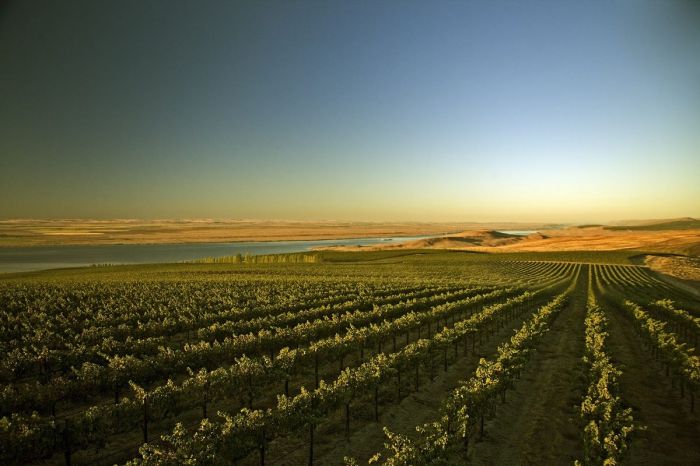 Creating good wine is first and foremost about terroir or planting in areas that produce the best grapes. Chateau Ste. Michelle owns 3500 acres in Washington state's Columbia Valley which has the perfect climate and is separated from Seattle's damp and rainy climate by the Cascade Mountains. Eastern Washington's unique geography is perfect for their style of wines as it has a wide variety of climate zones such a high desert, arid growing zones with eight inches of rain per year. The land is beautiful with the mountains as a backdrop with winding rivers and vineyards as far as the eye can see.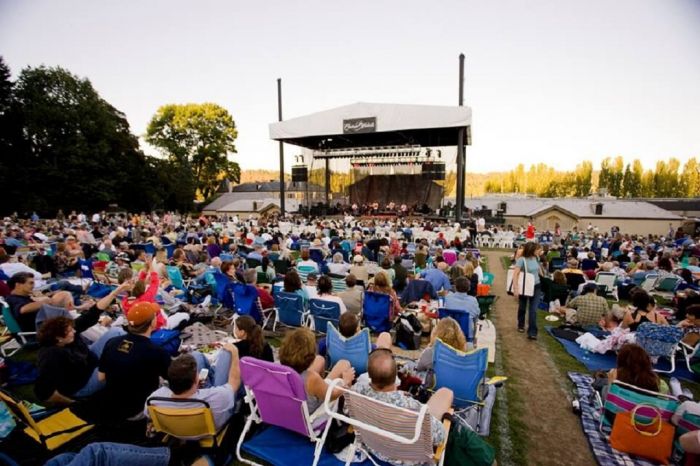 Wine is about bringing together people and the estate does just that for some summer fun with their Outdoor Summer Concert Series. The series of events are in their outdoor amphitheater overlooking the manicured grounds of the estate. The music industry's favorite names such as Paul Simon, The Beach Boys, Julio Iglesias, John Legend, Bonnie Raitt and Gladys Knight have performed there creating the perfect summer night soiree.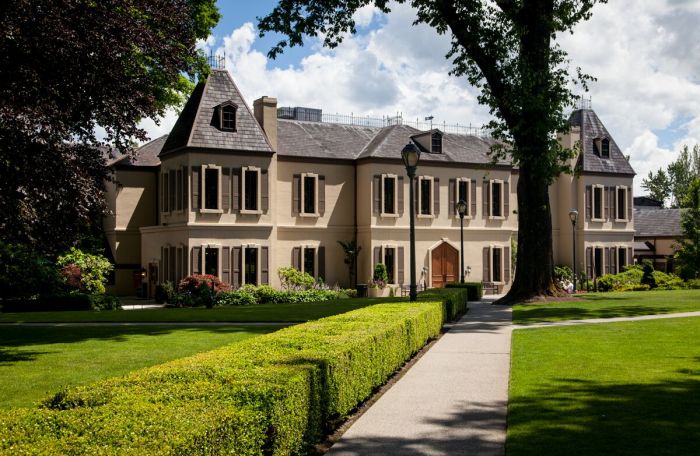 Beyond the music, the chateau hosts a number of events supporting the arts as well as the love of wine such as their Riesling Rendezvous where 70 local and international winemakers drink, discuss and delight in their admiration of fine Rieslings.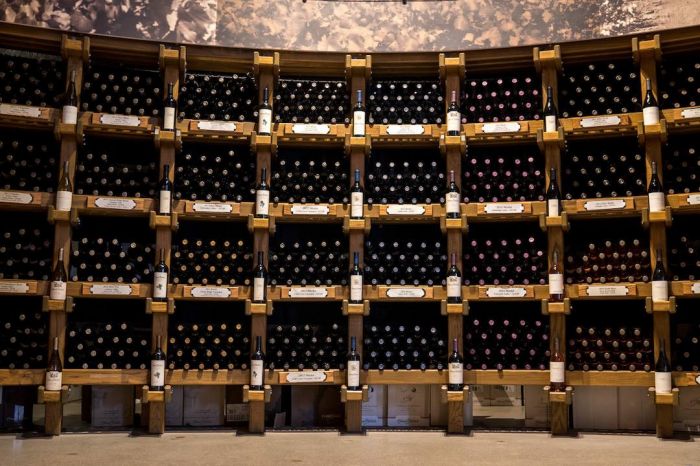 Tours of the winery are also available that give guests the chance to taste their wide range of wines. Good wine needs good food which is paired with local smoked salmon, prosciutto, dry wine salami, fine Manchego, and an assortment of cheeses, bread and local fruits. Visitors can even make their own creations in the blended class where guests blend their own bottle with their own label to take with them back home.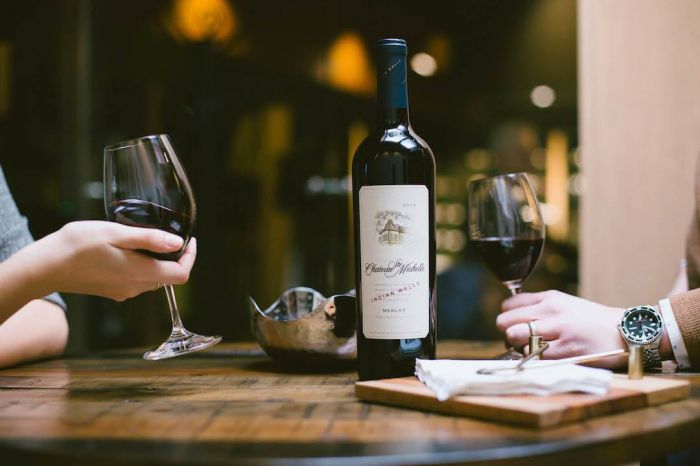 Chateau Ste. Michelle has clearly made its mark as one of the top producers of wine in the world. They've combined old-world practices with new world techniques to proudly place Washington state in its rightful place among the top producers of fine wine in the world. A visit to the Chateau Ste. Michelle is a wonderful way to experience and admire their 50 years of fine wine making tradition.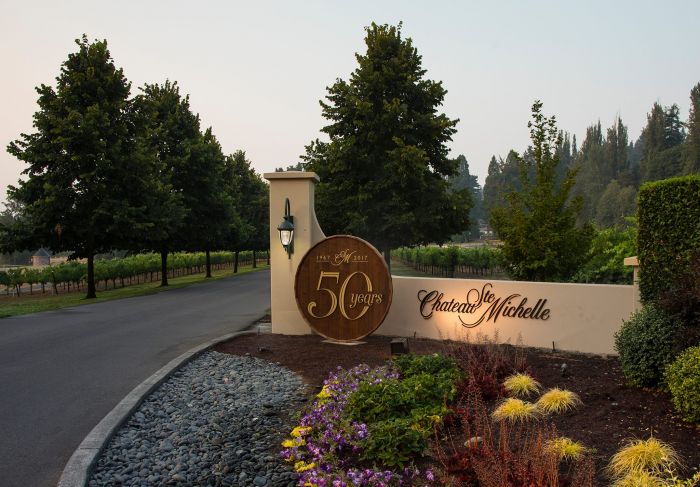 Article written by Alyssa Johnson and Glenn Harris