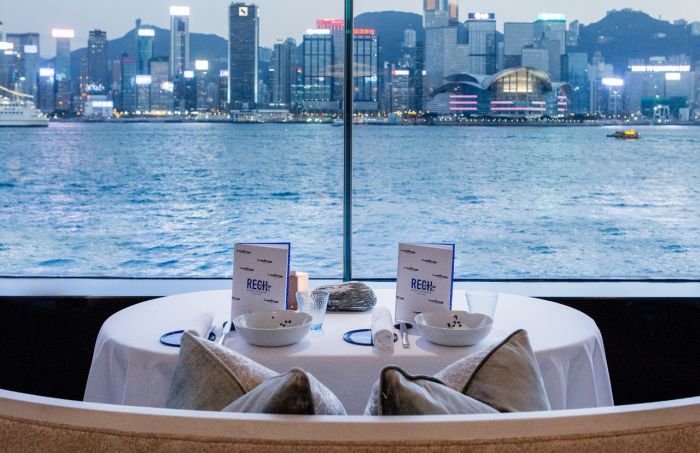 InterContinental Hong Kong
About the most impressive element at Rech, the new French restaurant at the InterContinental Hong Kong, is the view. At least it's the initial most impressive thing, followed in rapid succession by the decor (modernistic and architecturally luxe); the service (head sommelier Romain Loriot has a staggering knowledge of wines - and there are some 4,850 bottles to choose from); and, of course, the rich yet mystifyingly light food (beef chateaubriand in brioche and wild duckling with chestnut mushrooms.) Rech is the first international location of what is perhaps the most acclaimed seafood eatery in Paris. The original Rech, close to the Arc de Triomphe and Place de l'Etoile, was founded there in 1925. In 2007, celebrated chef Alain Ducasse took it over, retaining the heart of the place - fresh, perfectly-prepared seafood - with his own modern and sophisticated flourish.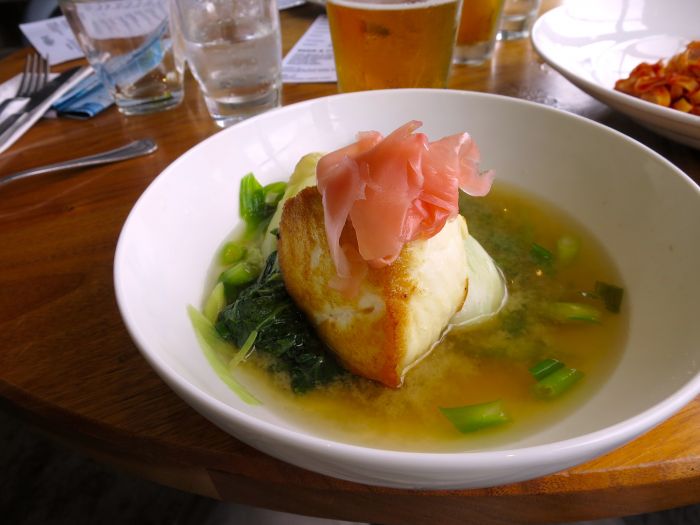 InterContinental Hong Kong
The place has its signature dishes - Skate fish prepared in the Grenobloise style, and pan-seared sole (both also, of course, popular on the Hong Kong menu.) The Hong Kong restaurant is poised to celebrate its first anniversary in March, and in that time has become one of the finest dining experiences in this dynamic, bustling city. In anticipation of Art Basel in Hong Kong, which is on at the end of March, reservations are already piling up for the tables by the floor-to-ceiling windows, with their matchless views of the harbor and the illuminated skyscrapers dotting the island. The restaurant was designed for diners to linger; Paris-based interior designer Marie Deroudilhe took a light-handed approach with the whole seascape thing, adding airy rice paper lamps, chairs from Mattiazzi that look as if they were chiseled from driftwood, all of it couched in a relaxed and clean - yet never austere - white palette.On a recent dinnertime visit, we saw what the fuss was about - starting with the crisp seaweed crackers made on-site and the freshly-baked country bread, a meal in itself when dunked into the semi-salted creamy butter, molded into the shape of a fish, brought in from Brittany. The tables feature rocks - also imported from the beaches of Brittany - buffed to a shine upon which rest the bread. It's all very artsy and cool. Not everyone in our group was a fan of seafood, and in keeping with the trend in modern luxury dining, all tastes and food requirements are accommodated; there are plenty of vegetarian options, include vegetables steamed in salt and served with a sorrel-based condiment and a crockpot-cooked spelt dish featuring almond, tomatoes, lemon and basil. Or tuck into a round of camembert, aged for up to a month.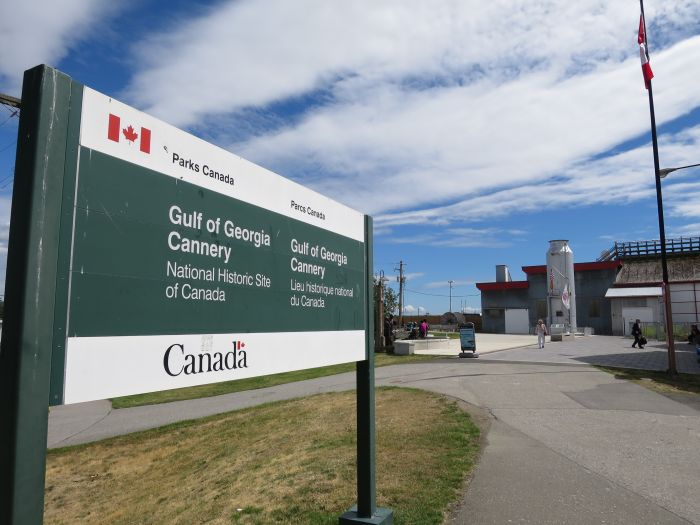 InterContinental Hong Kong
For those who come for the full-on French seafood experience, opt for the $280 Royal Platter for two - a heaving dish featuring crab, langoustines, pink shrimp, the finest oysters available (including Gillardeau and Belon), clams, whelks, periwinkles and all sorts of other marine delicacies.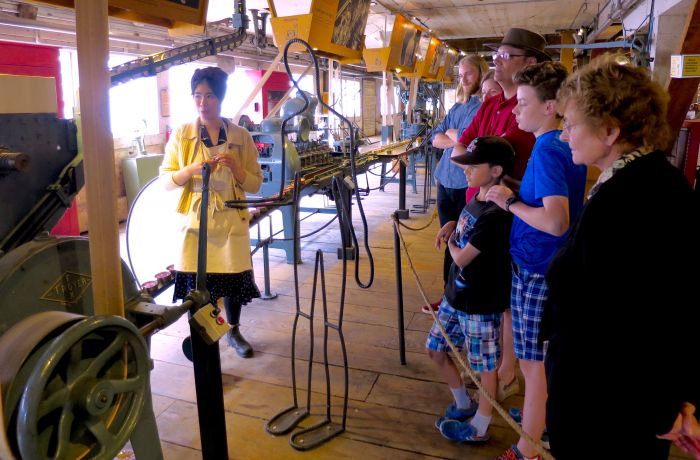 InterContinental Hong Kong
And just when you thought you couldn't eat a bite more - loosen that belt to make room for a renowned Ducasse dessert, served in all his restaurants around the world: the baba au rhum, served with a dollop of mousseline-light whipped cream. Sink your spoon into it, sit back, and enjoy that view.RechInterContinental Hong KongOpen for dinner Tuesday to Sunday 6 pm to 11 pm Sunday lunch served from noon to 2.30 pmLobby Level, InterContinental Hong Kong18 Salisbury Road, KowloonSmart attire (for men, jacket not required, but no sleeveless shirts, slippers or open shoes for lunch, and no shorts at dinner.) Call 852 2313 2323 for reservations intercontinental.com/hongkong