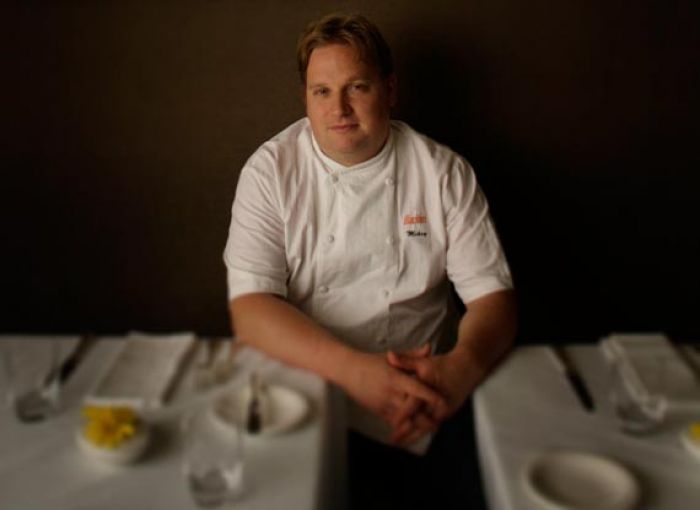 Food & Spirits:
Food & Wine's Best New Chefs for 2010 have been revealed. The chefs come from restaurants around the country, and even include one eatery on wheels. Here are the top five and their restaurants:
1. Mike Sheerin of Blackbird in Chicago is a minimalist dining room with a focus on food. Sheerin is known for injecting Eastern flavor and techniques into American/Mediterranean inspired dishes.
2. Roy Choi of the Kogi BBQ Truck in Los Angeles was amongst the first gourmet roach coaches to the hit the scene. Kogi has become a local favorite for its blend of Mexican and American street food with Korean flavors.

3. Alex Seidel of Fruition Denver serves up sophisticated comfort food made with the highest quality ingredients. His inclusion on the list marks the first time a Denver chef has made the list since 2003.

4. Matt Lightner of Castagna in Portland, Oregon has brought flavors of Europe to the Rose City and combined them with local favorites, like razor clams and locally farmed ingredients.

5. John Shields of Town House in Chillhowie, Virginia presents "forward-thinking American cuisine," like the notable Smoked & Grilled Cucumber starter.

The full list of winners will be featured in the July issue of Food & Wine and will travel to Colorado for the 28th annual Food & Wine Classic in Aspen from June 18 to 20.