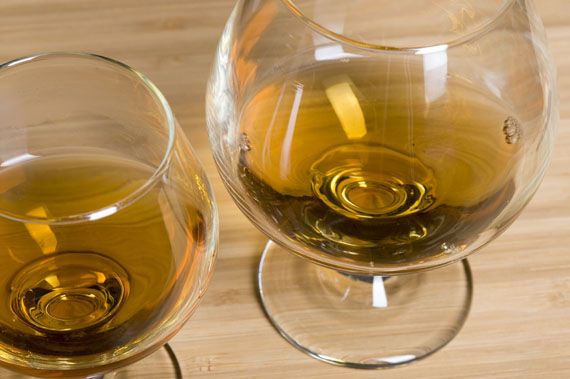 Fine Spirits:
As with perfumes, automobiles, watches, hotels, or restaurants – just about anything actually, "What is the best?" does not have an answer. But the very question begs to be answered because there MUST be one that surpasses all the rest, right?
Drum roll, please (yes, I'm going to ignore reason, logic, and common sense and actually name a "best", but first a little background.)
Entering the world of single malt Scotch whisky is akin to walking into a candy store. What to choose? How to choose? What's that? I've never heard of it. With so many aromas and flavors in the category of single malts, not to mention the price, or the sometimes capricious nature of its availability in a particular city, state, or country, even choosing one's favorite is a daunting and ever-changing task. Then, take into account the fact that single malts are categorized by the Scottish region in which they are made. Each region produces a different profile of whisky, due to local conditions ("terroir" in the wine world). Add to this that each distillery has its own specific ways of transforming the raw ingredients into alcoholic spirit, their own unique wood management programs, and a myriad of other nuances before the liquid ends up in a bottle, and the impossibility of picking the "best" becomes clear. There are only subjective opinions or a re-working of the question to replace the "best" with words like "your favorite", or "the most special".


In researching this article, I visited a variety of non-brand websites, and interviewed professional bartenders, restaurant managers, bar owners, and single malt consumers. Everyone agreed that there is no "best", for the reasons put forth above. We did, however, engage in lively discussions about the topic. Here are some of the highlights:

… I prefer expressions you can't get anymore. I consider malts from distilleries no longer in operation to be "special" – like Glen Albyn or some of the Port Ellens.

… I'm not a single malt aficionado, but my staff is trained to ask our guests if they have a favorite region they like their Scotch to come from. If asked for "the best", we always say there isn't one, and that the question is more about their favorite. Education is a big part of what we do.

… I don't think there is a "best"; "favorite" is more like it, and in the context of the season, price, a special event, and whether it's for me or for a gift.

… Despite awards, which talk about the best Scotch whisky, in reality, the really exciting aspect of single malts is that every one you try is different. Winning awards is a bit like an elementary school Field Day – it seems that everyone goes home with a medal of some color around his/her neck.

I found four websites that named specific brands in their lists of "the best". Interestingly, no brand was common to all four sites, and only five brands were common to two sites.

Do we still have a drum roll? We're almost ready to name a name! Two highly-respected experts on distilled spirits have, over their years of industry involvement and writing, stand out among an elite group of their peers. F. Paul Pacult established the Spirits Journal in 1991. The quarterly has become the most trusted newsletter on spirits, wine and beer in the country. The no-advertising policy ensures unbiased opinions and professional appraisals, guided only by product quality. Michael Jackson's Complete Guide to Single Malt Scotch, now in its sixth edition, has been the definitive go-to book for people interested in all aspects of the subject, including his views on specific brands. Mr. Jackson passed away in 2007. Both of these authorities have repeatedly cited one single malt at the top of their accolade list.

Drum roll, please. Their anointed Best Single Malt Scotch: Highland Park 18. Mr. Pacult: "It fits my profile of what makes a perfect whisky, which is to say it's totally in harmony, there are no rough edges, and everything is melded together brilliantly". Mr. Jackson: "Highland Park is the greatest all-rounder in the world of malt whisky."

So, what's it to be for your "best" single malt? For nearly twenty years, I have been involved in Scotch education. I thought I would share with you my favorites, in alpha order. And, no, I do not have a "best":

Auchentoshan Three Wood (Lowlands)
The Balvenie 12 DoubleWood (Speyside)
Ben Nevis 26 (Western Highlands)
Bowmore 15 Darkest (Islay)
Glenfiddich 15 (Speyside)
Glenmorangie 10 (Northern Highlands)
Highland Park 18 (Islands - Orkney)
Lagavulin 16 (Islay)
Laphroaig 15 (Islay)
Oban 14 (Western Highlands)
Springbank 15 (Campbeltown)
Talisker 15 (Islands – Isle of Skye)

How great is it that with the incredible diversity within single malts, each of us can enjoy our personal preference based on what we each like, regardless of hype, myths (older is better), or Best lists!

Slaintë! ("slong ah"), or Cheers