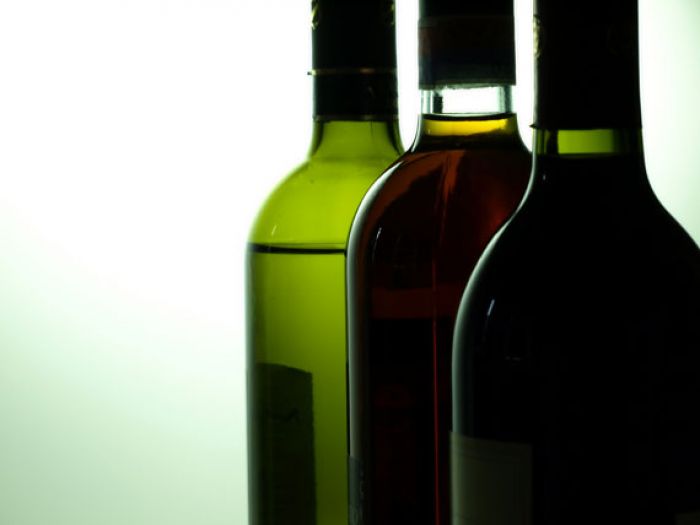 Food & Spirits:
Alessia Antinori is the 26th generation of her family to make
wine
, which has been making wine in Italy since 1385. Below are some of her tips for best enjoying wine, culled from years spent in the vineyards:
Wine doesn't have to be complicated. Try different varieties from different regions and discover what you enjoy most and then share it. Wine is meant to be enjoyed with good friends and family, particularly over a great meal.


I find that white wines pair very well with light pasta dishes with seafood, fresh salads and most kinds of fish. Red wines, depending on their structure, are great with grilled meats and hearty pasta dishes, but I rarely pair them with fish — although tuna can be an exception. There can always be exceptions! The main thing to remember is that there are no right or wrong pairings so drink what you like.


Consider the origin of the food when pairing wine and food. I often serve regional Italian cuisine with an Italian wine (Antinori of course!) as the flavors will bring out the best in the wine and food. Yet it's also fun to mix it up and enjoy Asian cuisine with Italian wine. It can go very well together!


Wine glasses come in many shapes and sizes, each of which is meant to bring out the best in a particular wine. Pick your favorite glass, but only fill it a third to half full. This allows the wine to breathe and leaves room to swirl the wine to release the aromas and flavors.


Always store your wine on its side. This will ensure that cork remains moist, preventing it from shrinking and allowing air to seep in, which can oxidize the wine.


It is best to store wine at an even temperature. Too many changes in temperature can negatively affect the way a wine matures. White wines should be served chilled while red wines taste best served a little cooler than room temperature.


If you are having a dinner party where several wines will be served, allow at least one bottle for every five people which equals approximately one five-ounce glass per person.


If you are unable to finish a bottle of wine either re-cork it or use a vacuum pump with a rubber valve stopper to pump out the air in the bottle. A half empty bottle will keep for a day or two. Keeping the bottle in the fridge is important because the decreased temperature will slow down the oxidation process.


Remember that wine is meant to be enjoyed so experiment and find out what you like best.