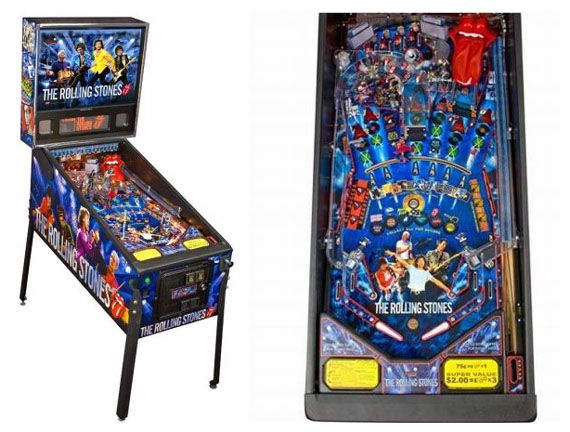 Photo Courtesy of Stern Pinball
While the traditional arcade may be a missed icon from my childhood, pinball machines are still around. And while they may not have the same cachet as they used to, they certainly are popular for home game rooms and basements.

Most machines these days are vintage collectables, but Stern Pinball is still letting you get your pinball wizard on with their latest: a Rolling Stones inspired modern marvel of game engineering.

What better band to inspire a modern machine then the Stones? While many people (myself included) expected Keith to kick it years ago, it seems that the band, much like their music, is destined to go on forever. The Rolling Stones pinball machine plays to fans by adding goals like collecting albums, riding special ramps that trigger up to 13 different songs, and letting you travel through four decades of rock n' roll history.

The machine is officially licensed and includes the iconic "lips and tongue" logo, as well as images of Mick, Keith, Charlie and Ronnie. Of course, pinball machines these days don't come cheap no matter if they are vintage or new. If you want to get your sticky fingers on Stern's Rolling Stones pinball, it's going to set you back $5,699 (MSRP). Not a bad deal if you consider something like the legendary Black Knight goes for around $4,000 these days anyway.

Take a look at the video below, the game play looks good and you know with the way machines are these days the sound and light show will be up to par for a rock concert.

{start-jlvideo}855{end-jlvideo}