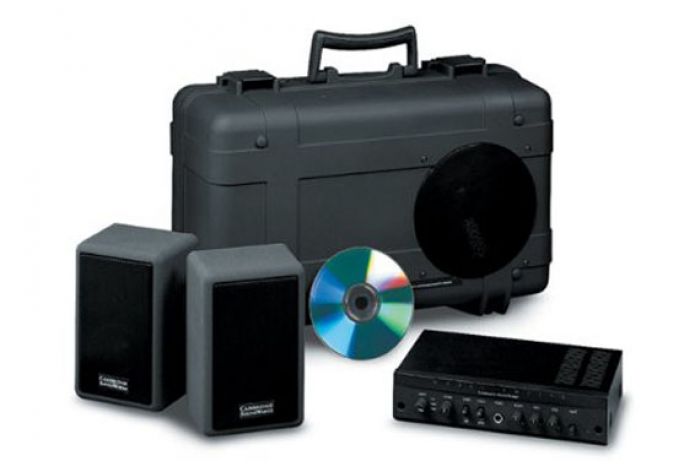 Photo Courtesy of Cambridge Soundworks
So you're looking for an audio system for your RV, or maybe your boat, and you want something with serious sound quality, but a little more class then the standard portable audio setup...enter Cambridge Soundworks and their take on the portable audio solution.

Cambridge has some serious cred when it comes to audio. They have been producing studio monitors for years, and some of the best computer audio systems that I've ever heard. The Model 12 Portable Speaker System is a case with two mid/high range speakers, a sub-woofer and an amplifier, all contained in a handy carrying case.


The amp is set up for use with whatever audio source you provide, including your iPhone or iPod, and turn it into a true audio experience. The best part is when you pack it up, everything fits into a nicely portable case, allowing you to move it to wherever else you need it (like a backyard BBQ for example).

Setup is quick and easy; you remove the amplifier and speakers from the case, connect the wires to the satellite speakers and sub-woofer (the case acts as the sub-woofer enclosure), and away you go. The entire system is set up to run off of your standard house outlet, or 12 volt from your power adapter in your car or vehicle. The amplifier provides controls for the treble, bass, volume, and balance, as well as coming with three selectable inputs. Retail on the Model 12 Portable Speaker System is $499.95, and there is a rechargeable battery system available as an aftermarket accessory.