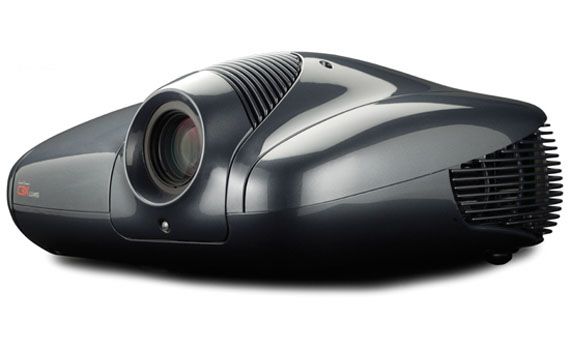 Photo Courtesy of Sim2 Multimedia
3D is the latest in movie-going experiences and bringing it home is the LUMIS 3D-SOLO from SIM2. "The LUMIS 3D-SOLO is a high-end compact three-chip DLP® home theater 3D single unit projector, which utilizes SIM2's state-of-the-art optical technologies to produce images with exceptional black level and contrast performance," according to SIM2.
Designed for use only with large scale screens, the LUMIS 3D-SOLO is exclusively for those who truly want the best out of their
home theater
experience. Watching in 3D adds an extra dimension to the movie watching experience and the LUMIS 3D-SOLO is based on the award-winning technology of its 2D predecessors.
The LUMIS 3D-SOLO is designed for use in reference home cinemas, media rooms and family/games rooms and can be used in both 2D and 3D formats. The LUMIS 3D-SOLO offers three different settings, to optimize viewing. They include:
PureMotion:
Fast-action sports viewing benefits from smooth motion, free from the "smear" and "judder" that can affect image quality.
PureMotion 3D:
The demands of 3D require careful processing that must be carried out to ensure artifact-free images are created on-screen. This mode is used when the LUMIS 3D-S is being used to view 3D material.
The LUMIS 3D-SOLO is a single projector system that fits in well with existing entertainment hardware. It is offered in SIM2's classic high-gloss gun metal finish or in white, black or red color case options with two different tone-textures: an elegant matte accent coupled with a glamorous gloss finish.
The LUMIS 3D-SOLO and other SIM2 products can be found at authorized SIM2 dealers.