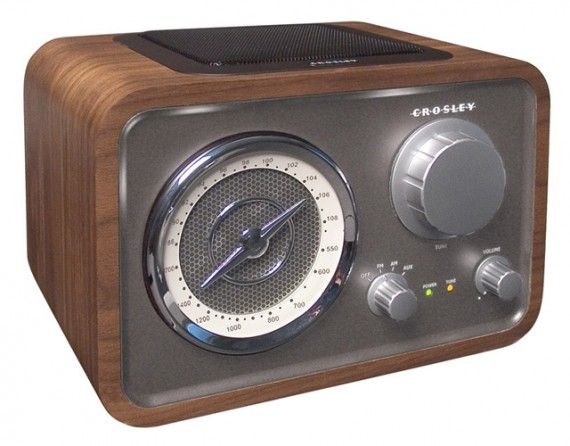 Photo Courtesy of Crosley
If you love the look of classic
electronics
, but want to stay up-to-date with technology, then check out these handy little gadgets that disguise iPods. With a retro-aesthetic, no one will know you're hiding a sleek piece of modern-day marvel. Crosley is a blast from the past, lending an old-time look to the new sounds of modern technology.
Crosley was founded back in 1920 when radios were the coolest electronics around. Nowadays, Crosley is replicating its classic designs with a stylish edge for new devices. Whereas a radio used to be just a radio, it is now a well-designed dock for an iPod or iPhone.
Crosley also offers turntables in a classic, retro-style ($149.95 and up). If you still have your old vinyls lying around or just enjoy an old-school sound, Crosley has turntable models that will take you back to the good ole days. These Crosley CD recorders not only play your old vinyls, CDs and cassettes, they also capture cherished sounds from outdated sources for easy transfer to a CD or a computer file—so don't toss them out on the highway just yet.
Jukeboxes used to be found in every diner across the country, but now they've disappeared along with disco. Crosley has updated these vintage pieces with LED lighting and a player that reads MP3 files, providing not only a conversation piece for your billiards room, but a practical sound system as well ($1495.95 and up).
Hiding your new technology in a clever piece from Crosley brings a smile to your face as you remember (or imagine) a simpler time. For more information visit
CrosleyRadio.com
.
See our picks for
Best Ultimate Electronics