Mila Pantovich View Profile

Lifestyle Editor | JustLuxe
Wireless Headphones | Koss Striva Tap Wi-Fi Earbuds
Posted: Jun. 8th, 2012 | Comments 1 | Make a Comment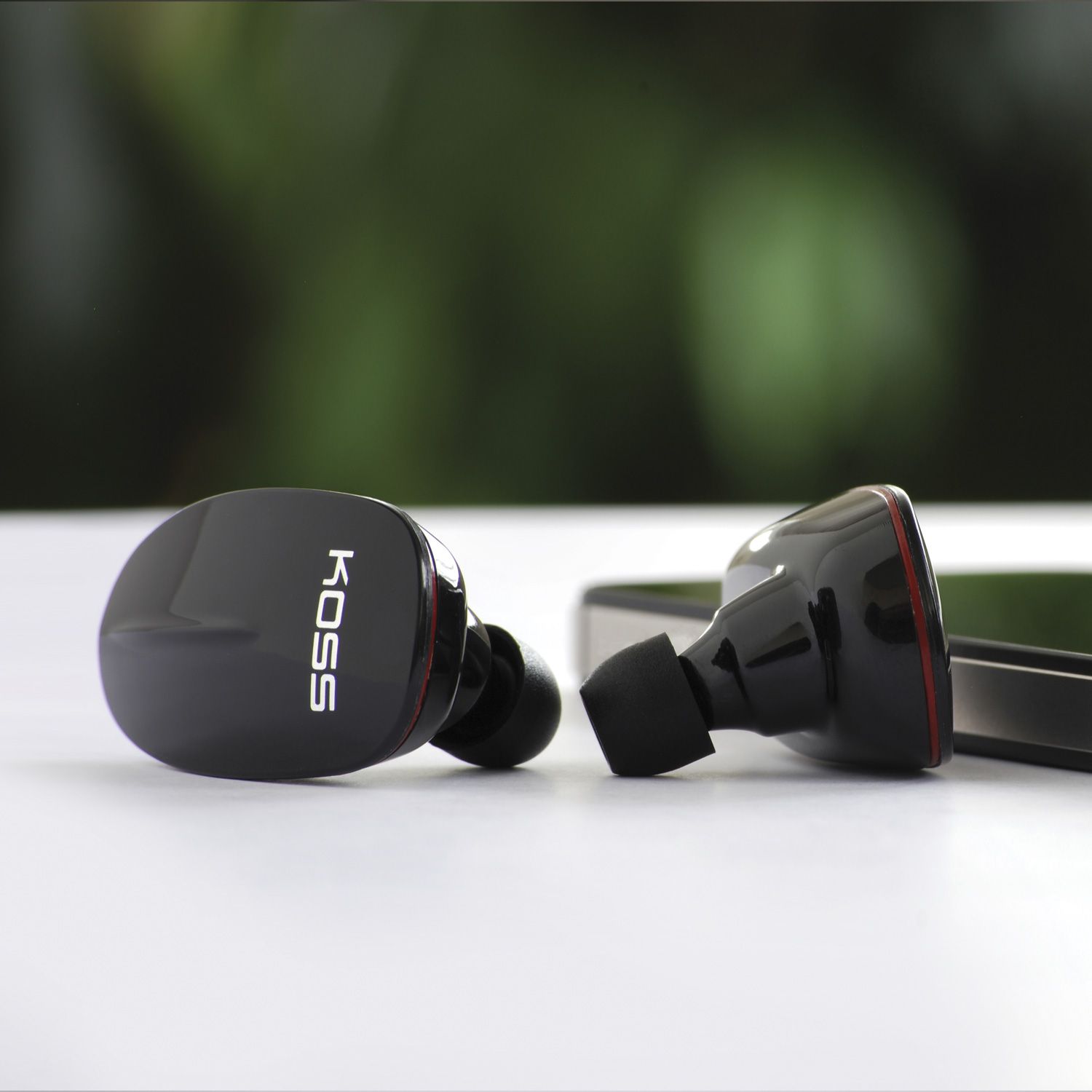 Photo Courtesy of Koss
Koss isn't usually known for
luxury electronics
, but with the release of their first set of Wi-Fi headphones, music enthusiasts will be thrilled to welcome the change. Quite the
luxury gadget
, the Koss Striva Tap enables music fans to listen to their favorite band without having to deal with too-short headphone cables or even a device in hand...and we think that's pretty amazing.
As you will see in the video above, the Striva Tap has built-in receivers that allow you the option of listening to music in one of three different ways. In wireless mode the listener need only to tap the earbud to navigate through their channels.

Thanks to its internal Wi-Fi, the Striva Tap allows you to stream music directly from the internet as long as there is a wireless connection available. With this development, music fans will have thousands of free internet stations at their disposal at any time, making music even easier to access. Once you go to MyKoss.com to register your earbuds, you are able to create channels consisting of your favorite music genres and set up your wireless hotspots. Once everything is ready, your programmed channels are easy to navigate using your newly learned gestures.

When you tire of listening to your favorite internet music stations, you can pull out the Content Access Point (CAP), which will come included with your Striva Tap headset, and plug it in directly to your music device of choice (smart phone, tablet, or various MP3 players). With the CAP plugged in, your headphones are still wireless and hassle-free.
If for some reason you want the wires, you can still use the Striva Tap like regular headphones and plug them directly into any music-playing device with the included audio cable. Priced at around $500, you will also receive a carrying case, an AC wall power adapter, various USB cables, extra ear cushions, and a 90-day limited warranty.
For more information visit Koss.com
You may also want to check out our picks for the best luxury headphones!
You might like :
Luxury Electronics
Related Topics : Technology, Electronics, Gadgets, Luxury Toys, Lifestyle News