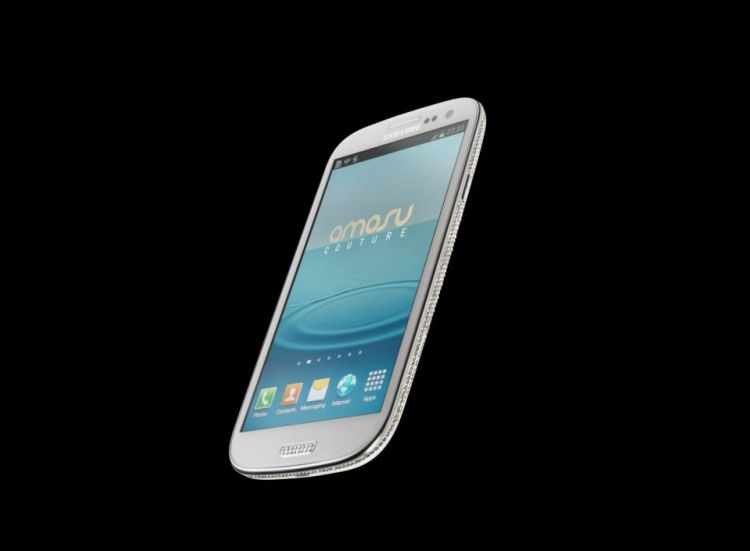 Photo Courtesy of Amosu Couture
Ladies, hold on to your hair extensions, because UK-based and international brand for adorning your most treasured possessions, Amosu Couture, has just created the world's first Samsung Galaxy S3 Swarovski Edition. Specializing in the customization of prestigious and luxury gadgets, Amosu Couture is known for being able to transform the ordinary into extraordinary, and the Samsung Galaxy S3 is no exception.
Decorated in 500 Swarovski crystals along the curved edges of this sleek phone and with no less than 16 clear crystals on the home key, this glistening phone certainly makes a statement. Those interested in the S3 Swarovski model of the handheld device can get it in the standard as well as the usual white and blue colors.