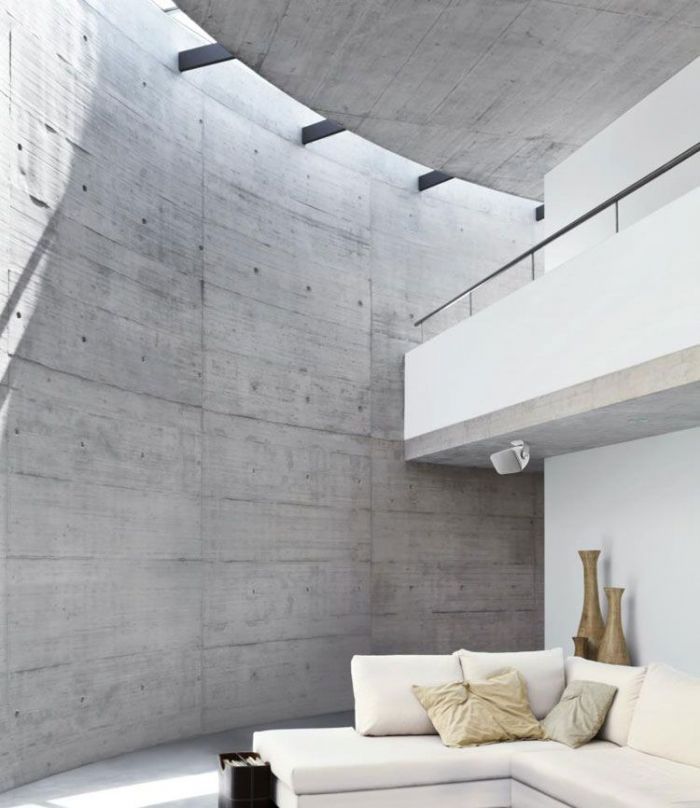 Photos Courtesy of Bowers & Wilkins
Wireless technology hasnít been around long enough to render itself dirt cheap yet, so the last thing you want to do is damage a high-priced
electronic's
integrity by exposing it to inclement weather. So what to do when you want to keep an outdoor party going ó come rain or shine? A new mounted indoor/outdoor speaker by
Bowers & Wilkins
wonít induce a scramble for cover when the clouds part because this party-hardy model is weather and rust proof.
The makers of the AM (Architectural Monitor) -1 audio device have ensured it will stay protected from harm and discoloration by engaging the sturdy aluminum grill in a series of tests, including prolonged exposure in a salt-spray chamber as well as UV life tests. A rear-mounted auxiliary bass radiator (ABR) not only provides the low-end range bass but serves also to protect against the elements.
As far as the AM-1 goes, it comes in either black or white and can be mounted in either portrait or landscape position on a wall. For those who like to adjust their speakers every now and then, the AM-1 can be rotated 100 degrees in either direction from the center. This option should come in handy when party-goers shift from place-to-place.
Concerning its appearance, it looks sleek enough to match up with any wall, but what should matter most is the gadgetry inside this tough little box. As purveyors of quality sound, Bowers & Wilkins implemented an inverted drive unit placement, positioning the tweeter below the bass/midrange. They believe this works best to provide optimal sound when the speaker is mounted overhead.
The AM-1 will be available starting March 2013 for the price of $300. Bowers & Wilkins have been committed to developing the ďperfect loudspeakerĒ since John Bowers and Peter Hayward founded it (originally as B&W Electronics) in 1966. Their speakers can be found at Abbey Road Studios, infamous as the Beatleís recording studio, as well as in
Maseratiís
luxury Quattroporte.