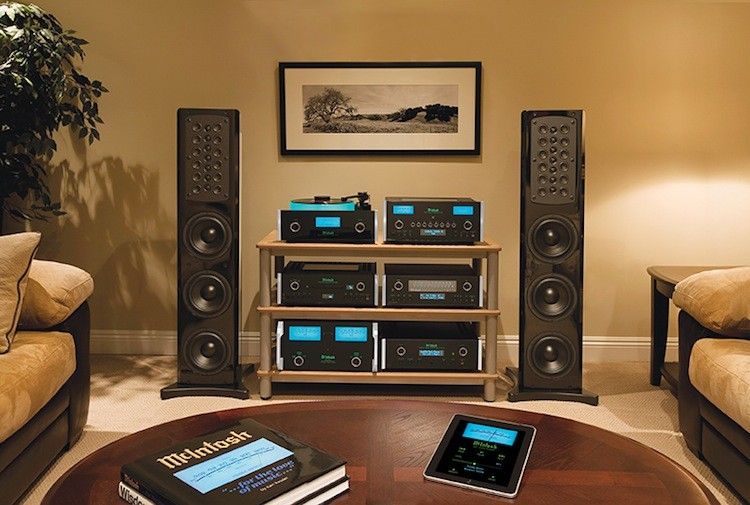 Photo Courtesy of McIntosh
McIntosh, makers of the world's finest audio systems, has donated the headlining item for this year's Stuart House Benefit staged by John Varvatos, taking place place at the designer's boutique in West Hollywood on March 10. The McIntosh x John Varvatos Custom Built SoHo Audio System and Factory Tour Experience, valued at $150,000, is available to bidders online now through March 21 via luxury charity auction site Charitybuzz. Net proceeds will benefit Stuart House, UCLA's internationally recognized program serving the special needs of sexually abused children and their families. The system will also be used by rocker Billy Idol for a special DJ set at the event. 
The John Varvatos Custom Built Soho Audio System is composed of 1,200-watt MC1.2kW power amplifiers, XRT1K Loudspeakers, a C50 Stereo Preamplifier, a MEN220 Room Correction system, and an MPC1500 Power Conditioner to ensure sonic purity. An MT5 Precision Turntable is included for playing vinyl, the audiophile's source of choice, while digital inputs allow music in any format to be played via its impressive acoustics. In addition, the winning bidder will receive a private tour of the McIntosh Factory in Binghamton, NY hosted by McIntosh President Charlie Randall and Varvatos himself to see how the bespoke system is crafted by hand.