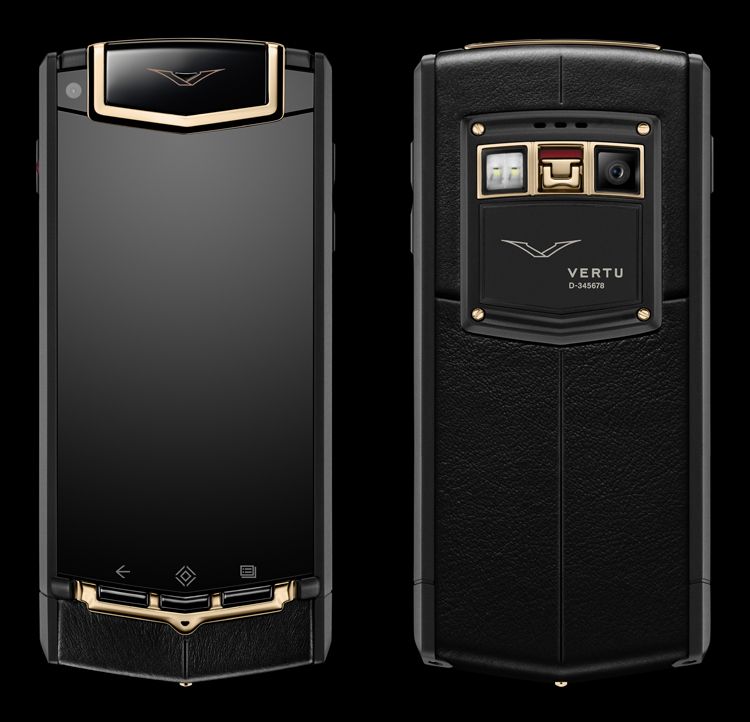 Photos Courtesy of Vertu
UK-based
Vertu
is widely recognized as one of the world's leading luxury phone manufacturers and at $9,600, their newest offering the Ti marks their first foray in the realm of smartphones. As their pinnacle phone, the Ti is powered by Android 4.0 Ice Cream Sandwich (don't ask me why it's called that) and features a polished Titanium case and a slew of apps and portals that set it apart from other Android phones. Not only does the phone apparently work wonderfully, it's pretty easy on the eyes too.
"VERTU TI is a pivotal product for Vertu. It is where the timelessness of Vertu design meets contemporary technological elements," says Ignacio Germade, Vertu's Head of Global Design.
Available in titanium black leather, pure black, black alligator, or a flashy black titanium red gold (which starts at $19,900), Vi has a sapphire screen that the company assures is "virtually scratch proof and is tested to be four times stronger than other smart phones." The titanium build also adds to the strength, apparently five times stronger than other phones, to be exact. Well at least you won't have to worry as much about a shattered screen (à la iPhone).
The technical aspects include a 1.7 GHz processor, 8MP rear camera with a twin LED flash and a 1.3MP front-facing Skype-friendly camera, and 64GB of memory. While those specs aren't necessarily groundbreaking, what is unique about the hardwiring of the Ti is the live personal assistant on-call. With the press of a single button you have access to Vertu's Concierge Services, an actual person who can take various tasks off your hands, like booking a luxury hotel or making dinner reservations.
Ti has a pretty great audio ability too, with 11x15mm rectangular drivers that are "acoustically integrated into the chassis to maximize frequency response and level." The phone was tested at Bang & Olufsen's audio facilities in Denmark and the musical punctuation was provided by the London Symphony Orchestra. "I've never heard sound like this out of a phone," says
Forbes
contributor Jack Forster. "Not just in volume but in clarity and richness."
Handmade in England, each Ti is made and signed by a single craftsman before being shipped out to buyers through one of over 500 stores worldwide.