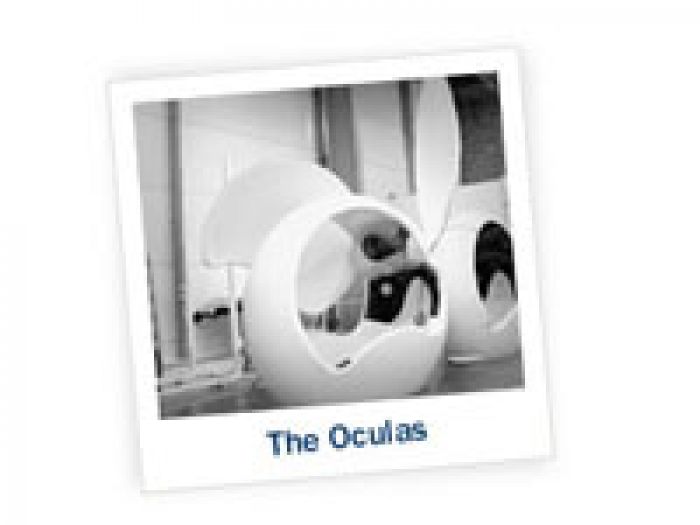 Having luxury toys or recreational items in your life is like a "business casual" day at work. It is an opportunity to show off your lighter side. It is indication that being playful is important, too. Well, at least it should be. However, regardless of the tone, true luxury lovers always want and seek the best offerings. Whether it is the finest residences, automobiles, boats, vacations, jewelry, apparel and toys, there is one common denominator. Only the best will do.
Perhaps it is even more important when the objective is to relax and enjoy. Living a life of success is a great reality, but it too can have its accompanying pressures. Since it is somewhat impractical to vacation 24/7 year round, it is absolutely vital to have a few easily accessible ways to temporarily escape from it all. This is where a few frivolous deluxe toys or items can really hit the spot.
It is for those times that we have put together a few frivolous lux» items for those special recreating times. When is the last time you looked in your toy chest?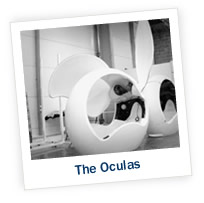 The Oculas Eggs You On
The Oculas just may be the most original item we have encountered for the eclectically minded collector of the latest in multifunctional gadgetry. It is a world apart and ions advanced. This egg-shaped sphere, with its from-an-another-galaxy presence, may soon find itself uniquely positioned in both business environments and households worldwide.
The Aquatic Pod Suite Is a Wet Dream!
If a cluster of these spherical-disk-shaped pods appeared in the water next to your boat one morning, it may prompt fear that the aliens are here. However, at a cost of $91,000, you could at least be assured that the spacemen have money. The aquatic pod suite is not the answer to California's astronomically soaring real estate market (not yet anyway). However, it could fit in well with nearly any water-related ventures and be quite the value-added gadget to enhance and enrich such outings.
A See-Through Canoe and Kayak, Too!
Anytime you mention the word "see-through," it is a good bet that you likely have immediately captured the rapt attention of most men (including myself). It is probably a genetic thing that most women call a "flaw." However, this made-for-two, see-through hybrid kayak-canoe snared all of us. It is made of a polymer akin to that used for cockpit canopies of supersonic jets. Its anodized aluminum frame makes it lightweight and easy to transport.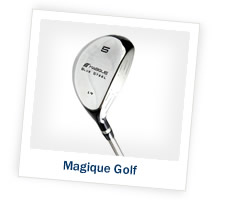 Magique Golf: From Ordinary to Extraordinary
Magique Golf manufactures customized golf clubs and accessories. What distinguishes Magique from other such enterprises is that for over 20 years this company has catered to everyday golfers as opposed to the professional or tour golfers. MG is the industry's only consumer-direct, custom-fit golf club manufacturer.
Night Shadow 4 Is Just Smarter
Night Shadow 4 Night Vision Binoculars possess built in "smart" technology that makes ATN's night binoculars a step ahead of other models. An exclusive proximity sensor within the unit activates when it is held in the viewing position. The device offers a detection range of 430 meters (1,410 ft.) and a recognition range of 300 meters (984 ft.). Police and military applications are common with the Night Shadow 4 due to its overall superior quality. ATN put ample time in to researching and developing these high-powered night binoculars as indicated by the product's history. This is the fourth generation of the Night Shadow on the market. However, the previous three versions are still available.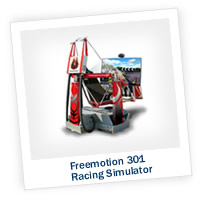 The Stimulating Freemotion 301 Racing Simulator
The Freemotion 301 Racing Simulator puts users right in the thick of high-performance racing. It feels so lifelike that there are safety features built into it. The Freemotion 301 does more than simply vibrate; it has real-time movement. The driver and passenger are actually forced back into their seats by sudden acceleration. Sharp turns prompt left and right vertical shifts, and hard braking moves players forward. Safety brakes are even included to prevent a fall in case of a power failure. There also is a lap belt and an entry door that have safety interlock switches that can bring the simulator to an immediate halt. This high-performance racing simulator is extremely stimulating.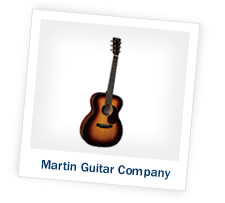 The Martin Guitar Company: It's a Family Affair
What do Eric Clapton, Nancy Wilson, Johnny Cash, Sting, Roy Rogers, Tom Petty, Steve Howe Judy Collins, Cathy Fink, Gene Autry, Lester Flatt, and Woody Guthrie all have in common? Each of these artists has at least one signature-edition guitar made in their honor by the Martin Guitar Company. Since 1833, this company has produced some of the greatest acoustic guitars ever made. A listing of the musicians who own a Martin guitar would be among the largest list of Who's Who in the History of Music. Free of stereotypical classifications, owners of Martin acoustic guitars are a diverse group who stem from all musical genres. Elvis Presley played a D-28 while making all of the famous Sun Record recording sessions. Kenny "Babyface" Edmonds has a signature-edition guitar in his honor. It is the quality of the sound that has hooked all of them.
SeaBreacher Dolphin Makes Waves
Innespace's SeaBreacher Dolphin is the second dolphin-shaped submersible vessel produced by Innespace. The Sweet Virgin Angel, which is a one-seat model, was the first porpoise-inspired design by Rob Innes and Dan Piazza. Powered by a supercharged 240 horsepower Atkins' rotary engine, the two-seat SeaBreacher Dolphin skips across the water at 30 mph, and goes 20 mph when submerged. Joystick controllers and foot pedals operate the mechanical fins and the tail. The large see-through canopy provides passengers a very scenic view. The mammal-look-alike craft leaps, dives, and barrel rolls just like its namesake. It can remain underwater (hold its breath) for up to 15 seconds.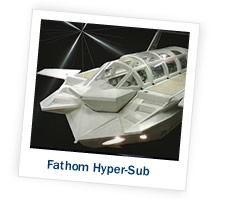 Fathom Hyper-Sub: One Hull of a Project
Mr. Reynolds Marion, the creator of the Fathom Hyper-Sub, has been thinking about this since he was 11 years old. This is the first portable submarine capable of operating autonomously. Portable submarines do not operate independently, as transport and support ships are required for the vessels to function. Marion's Fathom Hyper-Sub is a self-contained submersible that can be deployed directly from the dock. The greatly reduced operating costs coupled with the revolutionary performance capabilities of the Fathom Hyper-Sub could dramatically increase the usage of portable submarines for science, military and business purposes.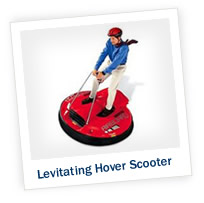 Get a Rise with a Levitating Hover Scooter!
This is one of the most intriguing upscale gadgets I have ever reviewed. This is neither a video game nor a lawnmower run amok nor a dream. It really is a levitating hover scooter, replacing the magic carpet so often used by genies of the 20th century. It is not street legal, but it does travel up to 15 mph. Its recommended usage is over relatively level land, such as well-groomed grassy fields, and asphalt or concrete surfaces that are free of debris. It is ideal for parks, fields or yards. The easy-to-use clutch and throttle controls are built into the handlebars, and it can be safely coasted to a stop over a distance approximating 20 feet. Read more