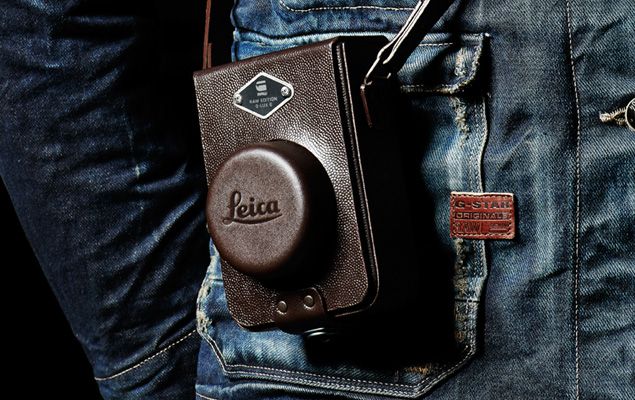 Images Courtesy Leica
Famed German camera maker, Lecia, has collaborated with hot Dutch fashion label G-Star on a new limited edition model for the style set. The new Leica D-Lux 6 'Edition by G-Star RAW', is a chic, sleek rendition of Leica's popular D-Lux 6 compact camera, a favorite of fashion and photography enthusiasts who want to travel unhindered by bulky equipment. Inspired by G-Star's much coveted denim collection, the body of the camera features a distinctive dot structure and leather trim.
The camera has a range of features including automatic mode, manual setting options and full-HD video recording capability. Available
online
at Leica stores, boutiques and selected Leica Dealers, the special limited edition comes as a set that includes a camera case in brown leather branded with the G-Star logo with a matching carrying strap and hand strap for $1,150. Leica recently celebrated the grand opening of its new flagship store and gallery in Los Angeles, a mecca for all things related to world class photography, where the new camera was first unveiled.