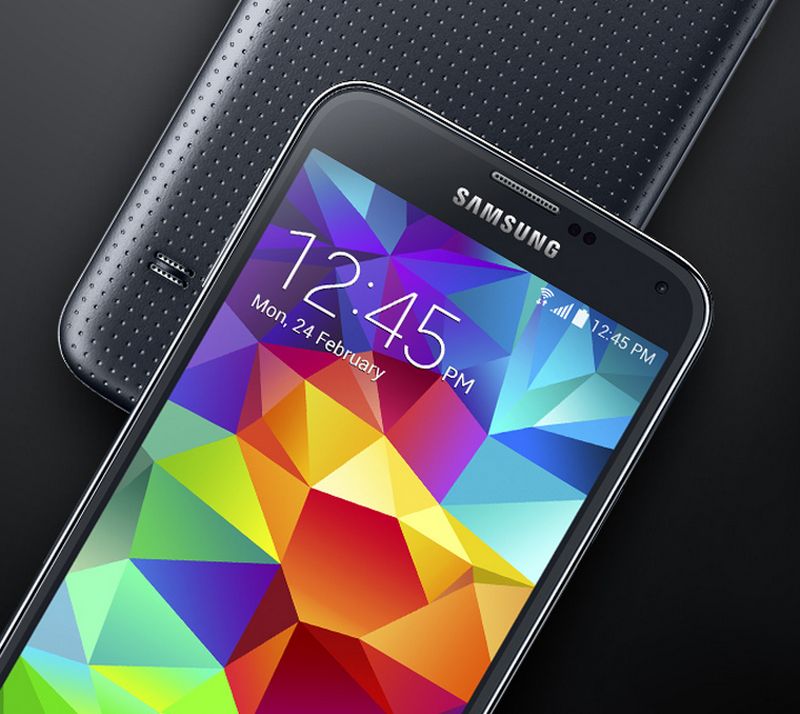 Photos Courtesy of Samsung
Samsung's Galaxy S3 and S4 each offered two different processor speeds, so everyone was already expecting the Galaxy S5 to have a similar option involved in buying it. However, at a press event held during the 2014 Mobile World Conference, Samsung and its presenters only showed off one model that featured a 2.5GHz quad-core processor (brand unknown at this time). Considering that's a faster processor than my work laptop, that should be enough power for a handheld device, right? Apparently not.
Samsung accidentally let an image slip that showed off what the other Galaxy S5 processor will be. It's apparently going to be an 2.1GHz octa-core processor. Yes, you read that correctly. The high-end, prime, top-tier Samsung Galaxy S5 is going to be rocking eight cores of processing bliss. What would you need that much processing power for on a phone? I'm not even sure, but whatever it is, it'll do it super fast.
Still, how does a company like Samsung let an image like that slip? They've since removed the image from where it originally got posted in their Specifications of Galaxy S series infographic. Someone must have proofed the piece, if not multiple people, so why would the graphic designer know about a spec detail that the company has been pretending to keep secret? You can view the original bottom of the infographic where it shows the eight cores here.
Though it's sure to be one of the most powerful smartphones ever released, we're interested in learning more about the device's battery life and how insanely hot those eight cores are going to make the phone when it's in my pocket burning my thigh, or causing me to scorch my face just to answer a call. Once there's an acceptable answer to those two questions, then we can get excited about the Galaxy S5. Until then, we should all reserve judgment and be patient with our painfully-slow-compared-to-octa-core smartphones.