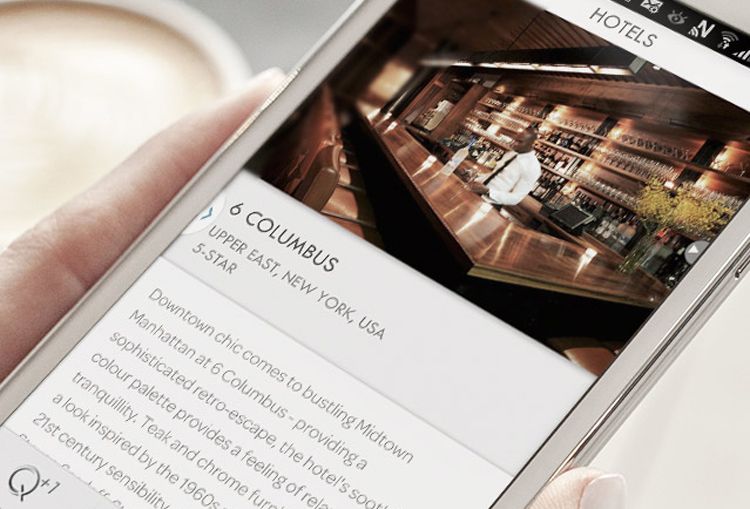 Photo Courtesy of Quintessentially Lifestyle
Thursday evening's National Luxury & Lifestyle Awards saw Quintessentially take home the award for the best Luxury VIP Concierge Service for 2014. The Award coincides with the recent launch of their revolutionary new mobile app and responsive online platform that allows users to interact with the brand and "the luxury lifestyle" on the go, giving Quintessentially Members instant, pocket-sized access to their Lifestyle Manager to make requests.
A Quintessentially Membership may seem costly in the first instance, but considering you are receiving an around-the-clock luxury concierge service from experienced professionals, it is definitely worth it. A concierge membership is the ultimate stress-free ticket that handles everything from your dry-cleaning to your next jet-set adventure. Quintessentially gives members the gift of time, so they don't spend their day running mindless errands and instead can enjoy life by doing the things they love.
Photo Courtesy of Shutterstock
In March 2014, app analytics provider Flurry reported that smart phone users spend around two hours and 42 minutes of their day on their phone, an average of six more minutes since 2013. In fact, CNN Money reported in early 2014 that US mobile phone usage surpassed PC usage in January, accounting for 55 percent of total Internet usage. Applications dominate 86 percent of this time. As consumers slowly but surely increase their mobile device usage, it is expected that app usage will increase as well. Perhaps this is why 35 billion more Android apps and 20 billion iPhone apps were downloaded between 2012 and 2013 according to MobileStatistics.com.
As smart phone and app usage continues to increase, it is recommended for companies to progress to mobile platforms. Quintessentially has launched their app in time for the iPhone 6, which is rumored to be released in October, so Quintessentially members will be able to enjoy their services on the new luxury mobile device.
Photo Courtesy of Shutterstock
The app is designed to bring Quintessentially concierge services to your iPhone or Android. If you see a restaurant you like, with one easy click you can contact your Lifestyle Manager and let them do the rest. With travel and entertainment features, app users are able to access all of the luxury services from their phone including reviews of latest hotspots around the world on Q Insider—the company's luxury lifestyle magazine.
You can download the app on the new Quintessentially Lifestyle website or via the app store. Although members have unlimited access to the inside scoop, non-members can still use the app to enjoy the benefits of the luxury lifestyle magazine and browse through some of the city's best luxury events and destinations. If you want to become part of this exclusive service, you can sign up at www.quintessentially.com.