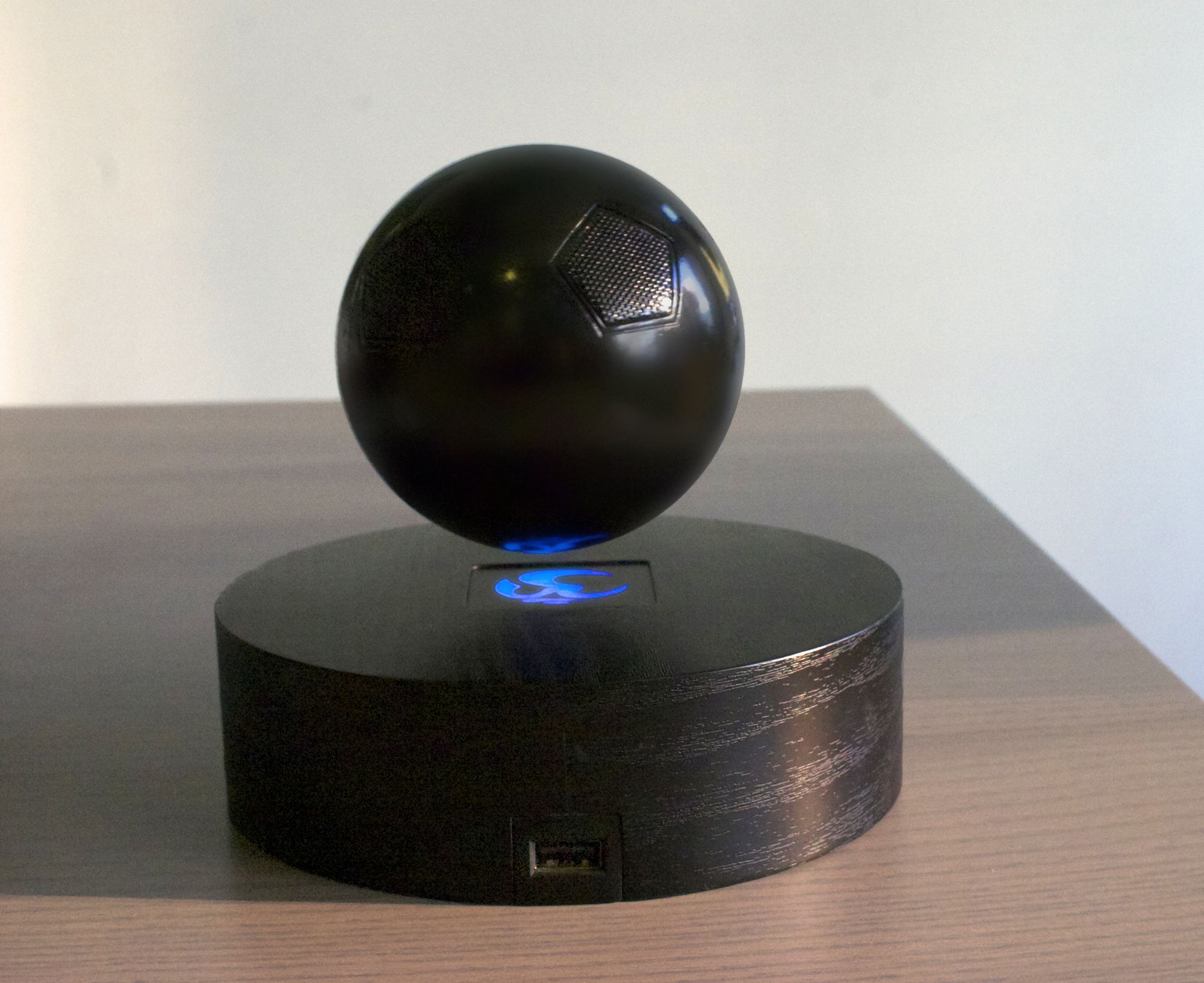 Photos Courtesy of OM Audio
Sometimes luxury means a product that's so unusual and cool that it's completely unique in its market, like the "world's first levitating Bluetooth speaker," the OM/ONE—yeah, it actually floats. Designed by OM Audio, this music gadget is pretty much the perfect gift to give someone who has everything, because we're willing to bet that a suspended speaker orb is something they probably don't have.
"In a world full of speakers that look and sound the same, the OM/ONE stands out from all the rest," says David DeVillez, Founder and CEO at OM Audio. "Prior to our crowd-funding campaign we traveled Silicon Valley getting feedback from some prominent entrepreneurs and musicians and we've been very humbled by the praise we've received. We're looking forward to getting these in the hands of consumers this holiday season."
Because it floats, the speaker (which is available in black, white, and disco ball) delivers sound without any external distortion, promising that you will hear every high and low—pair two of them together and get "true stereo sound." It has a finely tuned 75mm audio driver, outputs 110 decibels with a three-watt RMS amplifier, and can fit in your hand, weighing less than a pound without its base.
Able to wirelessly connect to all smartphones, computers, and tablets, the OM/ONE can apparently be interacted with from 33 feet away. It can either be used "attached" to its magnetic base or while on the go thanks to its integrated battery that gives up to 15 hours of continuous play at 70 percent volume. Plus, it has a built-in microphone that you can use to make it a super cool conference room phone.
"As a music lover, I've tried out a lot of speakers and the OM/ONE stands up to the best personal speaker technology and sound out there...and it floats...in the air! Pretty cool. I bought two of them already, one for the office and one for personal use," says J. Sider, Founder and CEO of BandPage.com.
The OM/ONE will presale for $199, but you can order a black or white one now through the company's crowdfunding page on Tilt for $179, which is expected to deliver in December. If you want one that looks like a disco ball, that will cost you $299. You can also spend $1,000 to get two OM/ONE's custom-made for you in whatever color you want.