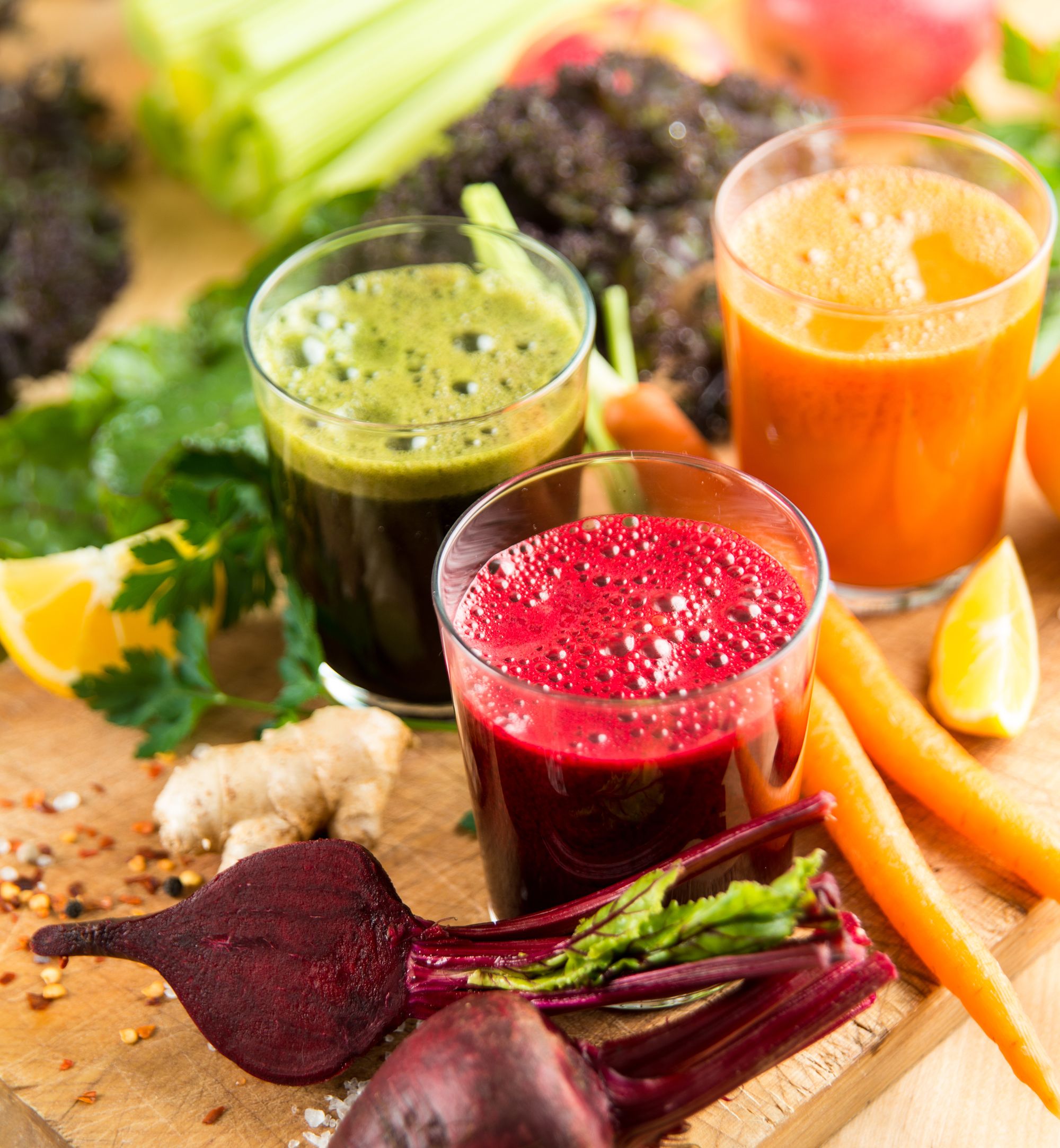 Photo Credit: Anna Hoychuk/Shutterstock.com
Whenever I get a new gadget to try, I generally bypass the directions and jump right into the action, which may not turn out so hot if the device in question is complicated. Thankfully, the Omega TWN30S Twin Gear Juicer let me go full steam ahead without any problems—well, none that were the fault of the machine, that is.
Photo Credit: Omega
I admit, this was my first time juicing, which was probably why I just threw everything in there without discretion for my epic green concoction. No peeling or deseeding for me! I approached this mighty machine with everything I had, from whole cucumbers to lemons to parsley to ginger, only chopping when pieces were too large for the tube. I was really impressed with how powerful the little gears really are as they pulled in everything I threw down at them. And for those stubborn stalks of celery and kale that get stuck in the tube, all you have to do is push them down with either the plastic or wood plunger. I recommend just sticking with the wood, which is thinner and able to push foods deeper onto the gears. It's also a much more satisfying way to get some aggression out since there's nothing better than ramming stubborn vegetables into grinding gears with a teeny bat.
Photo Credit: Omega
Remember when I said that I didn't peel anything? Turns out, you really don't have to. The gadget separates the rind fibers and pushes them out of a spring-adjusted chute that helps control how much juice is squeezed out. When juicing soft fruits, like pineapple, make sure to have it open all the way so it won't get plugged. I learned the hard way when pineapple foam started filling the tube because it had nowhere to go. Whoops. If you do get the gears jammed, there is a reverse option that should clear things up for you.
Photo Credit: Omega
The $499 Omega Twin Gear Juicer comes with fine and course screens for the gears (which slip over them like a cover), a juice and a pulp container (plus a sieve strainer for pulp-free juice that sits atop) and a lock latch. It also comes with a cleaning brush that has a little pick on the end that is pretty handy once it's time to clean up. No matter how big of a mess you may make in your kitchen, the device itself is deceptively easy to clean and takes less than 10 minutes. As someone who managed to get celery strings in her hair, that's seriously saying something.
Photo Credit: Maridav/Shutterstock.com