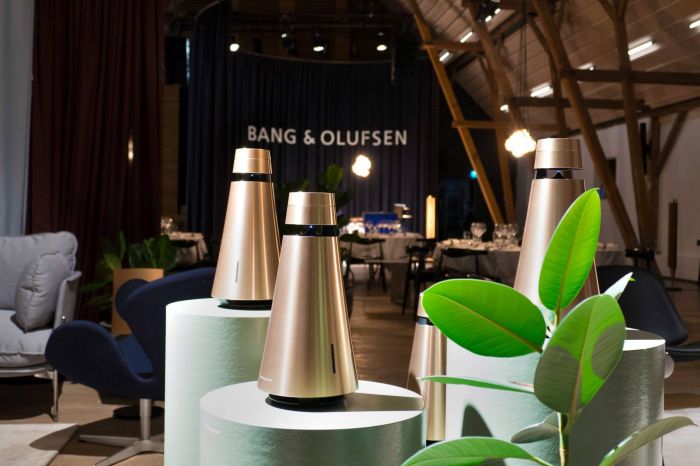 Photo Credit: Bang & Olufsen
Bring the sound of music to your holiday festivities this year! Danish electronics company Bang & Olufsen have created the Beosound 2, a 360-degree wireless speaker that comes in a light, yet study and sleek aluminum cone shape. Set-up is simple; the device can be hooked up universally to Google Cast, Spotify Connect, Bluetooth, or Apple Airplay to help you enjoy your music quickly and efficiently.
The product was designed to give users the optimal listening experience. The product hovers slightly above wherever it is placed to allow bass notes to pump out from below, and its aluminum exterior was used because it reverberates sound better than other, more dense metals. Weighing approximately nine pounds, the speaker is lightweight enough to move throughout your home so you'll have music with you wherever you are.
OWN IT | $1,895