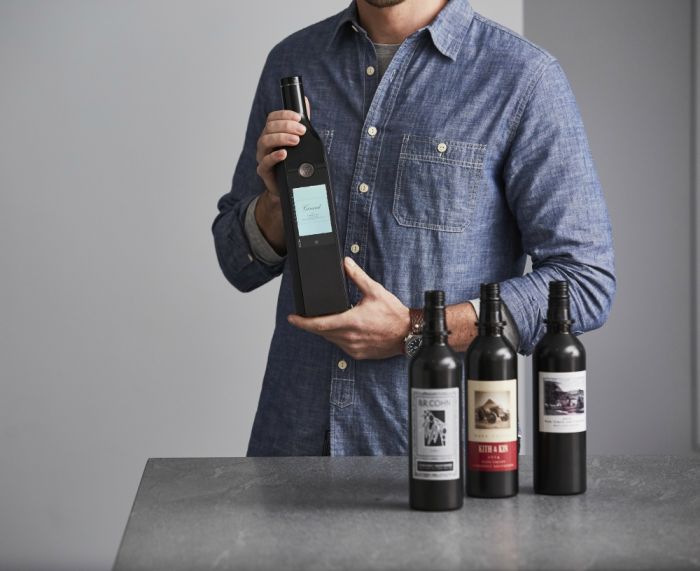 Photo Credit: Kuvée
If you are struggling to find something a little more unique than a new tie or nice pair of shoes for your old man, turn to tech. Father's Day is coming up fast, and it is the perfect opportunity to give your dad the latest gadget so he can stay ahead of the technology curve. From new headphones or wine systems, to smart clothes and app-connected home devices, there are a plethora of tech-inspired gifts to celebrate this special day with him. Here is this year's 2017 tech gift guide for Father's Day!
Photo Credit: Bose
The Bose QuietComfort 35 ($349.95) combines top-of-the-line active noise-canceling with wireless Bluetooth operation, which leads it to consistently being ranked as one of the best noise-canceling headphones on the market. Along with a new design that gives the user more comfort, the headphones have a 20-hour wireless battery life and can be used with auxiliary cables as well. This gift is perfect for the dad who is always traveling, needs to drown out noise while doing work at the office or home, or simply wants some alone time. With the QC35 customized ($449.95), you have the option to customize nine different parts in 37 colors. This means you can gift your dad a distinct style, whether it's a unique color combination or your favorite team's scheme.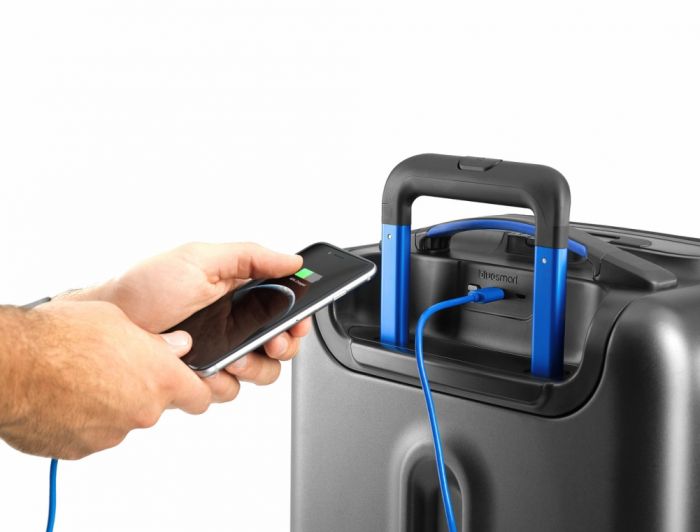 Photo Credit: Bluesmart
Bluesmart, a global travel brand known for creating the world's first connected luggage, recently came out with the Bluesmart One (on sale for $314). The Bluesmart One is a great gift for the traveling dad who is always on the go and needs quick access to his devices. The weather-resistant hard-shell suitcase features a battery charger that can power your devices six times over. It also contains a TSA-approved remote lock, a digital scale to check your bag's weight via your phone and a location tracker that can find your bag anywhere in the world.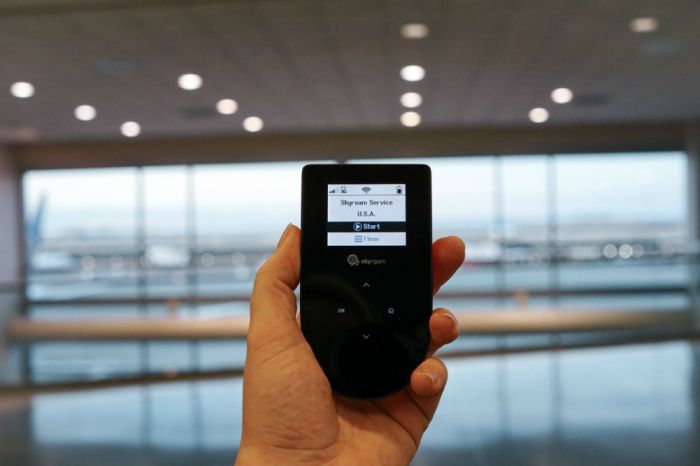 Photo Credit: Skyroam
Skyroam ($124.99) is the personal Wi-Fi hotspot that enables travelers to keep their gadgets connected in over 100 countries. With Skyroam, travelers no longer have to deal with expensive roaming fees, the hassle of switching out SIMs, unlocking their phones, or swapping rentals in each country they step foot in. Skyroam's patented virtual SIM (vSIM) technology automatically connects a user's device to local carriers to enable seamless and secure unlimited data access for mobile devices. Users can then purchase pay-as-you-go daypasses online for as low as $8, allowing them to connect with up to five devices at once with zero roaming fees.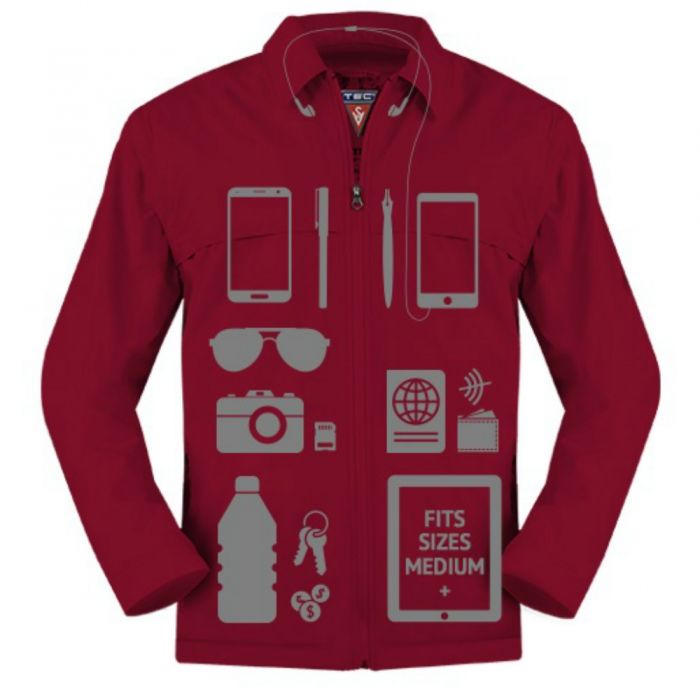 Photo Credit: SCOTTeVEST
The Sterling Jacket for Men ($175) from SCOTTeVEST provides an elegant and suave look for dads that want to look good and also carry all of their gadgets without a bulky bag. 25 pockets give you peace of mind knowing all your belongings are close at hand and provide convenient access to smartphones, tablets, travel documents, business plans and the next big idea you scribbled on a napkin while on the run. The Sterling Jacket is made of a cotton blend which is Teflon® treated for water and stain resistance. The jacket also features zip-off sleeves so it can convert into a vest when temperatures rise.
Photo Credit: myCharge
The AdventureMax ($49.99) portable charger from myCharge is encased inside an insulated and ruggedized exterior case that protects from extreme weather temperatures. It also features a flip lid that latches closed to seal off ports from water, dirt and anything else that comes along with heading outdoors. The AdventureMax charger is extremely portable, with a built-in carabineer that can be attached to a bag, belt or anywhere else that is convenient for you.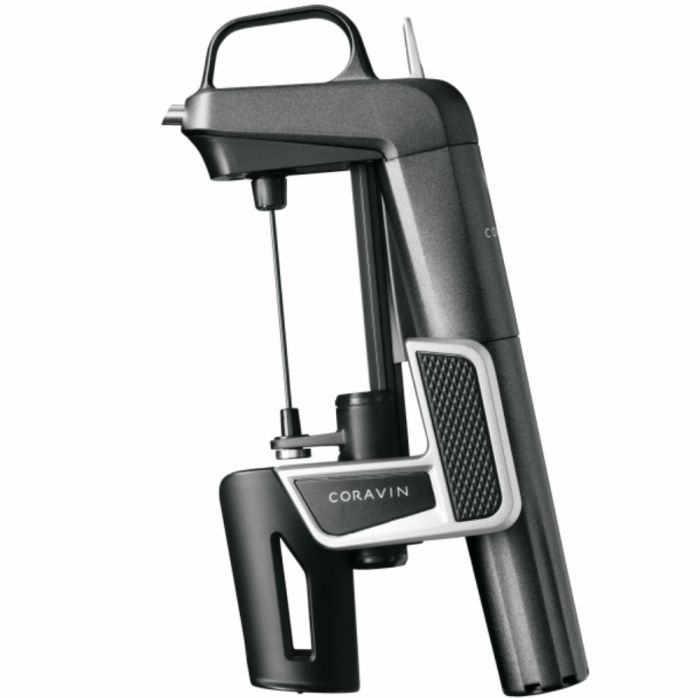 Photo Credit: CORAVIN™
The Coravin™ Model Two ($299.95) is Coravin's most intuitive wine system that gives vino lovers the freedom to pour and enjoy a glass of wine from any bottle at any time. Model Two is the best-in-class tool that protects your wine from oxidation using Coravin's proprietary technology that leaves the cork in place while the wine flows.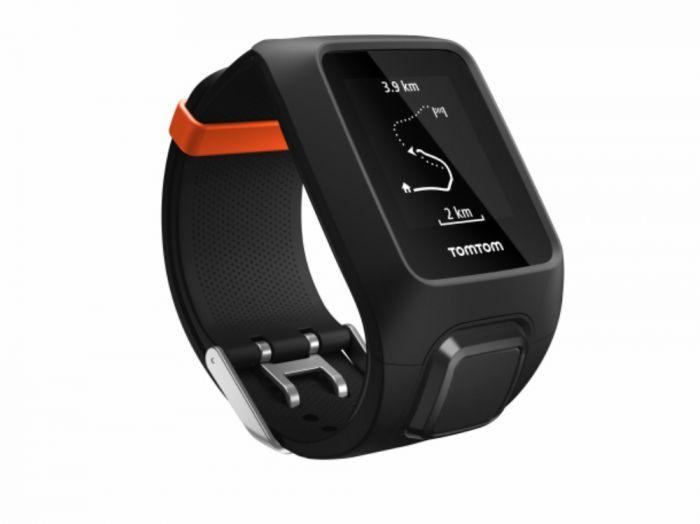 Photo Credit: TomTom
For the dad who loves to explore, camp and hit the slopes, the TomTom Adventurer watch ($349.99) features multisport modes with special modes for trail-running, hiking, skiing and snowboarding. The GPS sport watch and music player with Bluetooth headphones, has 3GB of storage and is equipped with 24/7 activity tracking, a barometer and compass. The watch automatically detects runs and provides key data on the slopes and allows for 15 trails to be uploaded to the watch.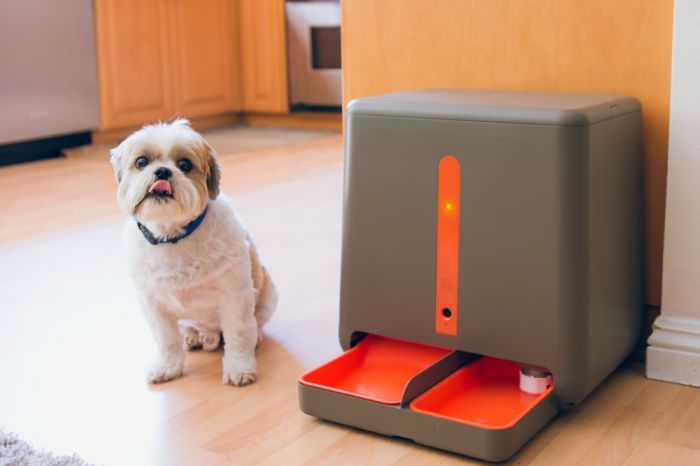 Photo Credit: gosh!
For the pet loving father, the easyFeed ($249.95) automatic food and water dispenser from gosh! makes caring for a pet convenient and interactive from any location as pets are fed the proper portion at each meal and provided with fresh water for all-day hydration. A built-in web camera and microphone on the easyFeed can be used to check in on pets during the day and get them off the couch. The easyFeed app allows users to video chat with their pets and reward good behavior or tricks with a snack by simply tapping the app. Pre-recorded messages can be triggered to encourage pets to play, go outside or find a toy, and food can be automatically ordered through the app from Amazon when it runs low.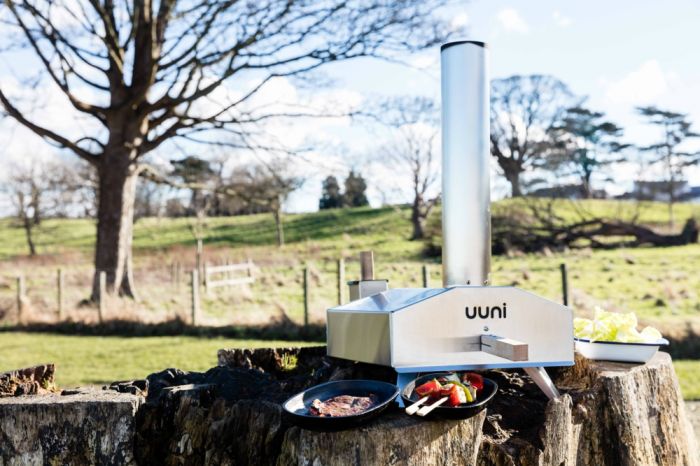 Photo Credit: Uuni
Uuni 3 ($299), the world's first portable wood-fired pizza oven, is the latest model from the award-winning outdoor cookware company. Uuni 3 has the same revolutionary features as the previous models and more. It reaches 932 degrees Fahrenheit in only 10 minutes, meaning you can cook a pizza in only 60 seconds. The oven is also amazing for meat, fish and roasting vegetables too. With improved features like a new easy chimney clip mechanism for easy assembly and portability, the Uuni 3 runs on wood pellets which are very energy dense, inexpensive and are compatible with the forthcoming gas burner.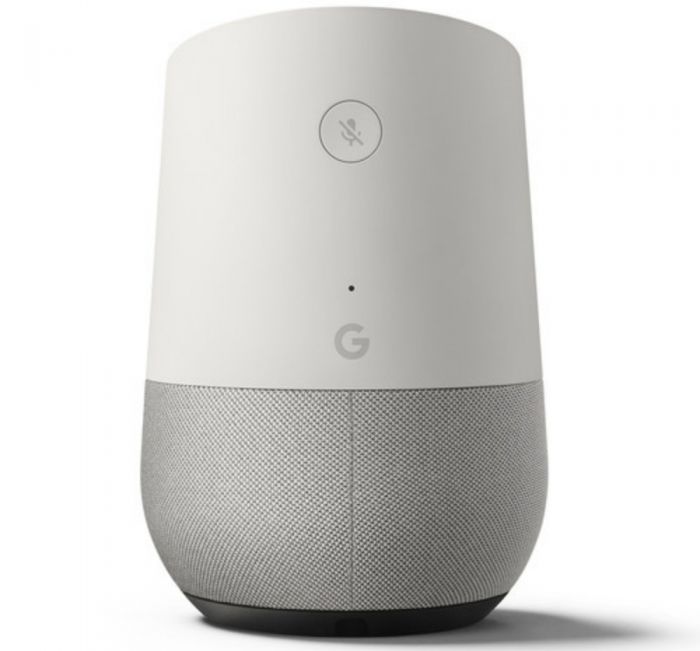 Photo Credit: B&H Photo
The Google Home is widely recognized as one of the best virtual assistants on the market. A powerful speaker equipped with voice-recognition technology, Wi-Fi connectivity and home automation support, the Google Home can be controlled via its own app or the touch surface on top of the unit. It can play music, check the weather and traffic, tell you sports scores, control all your smart devices and more.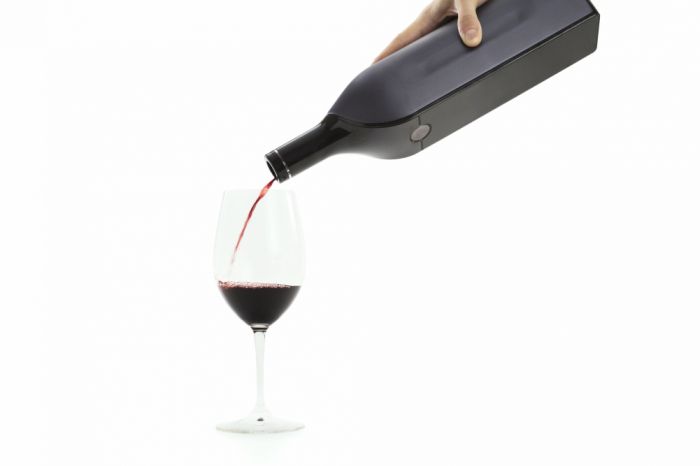 Photo Credit: Kuvée
Kuvée gives vino-loving dads a wine experience like no one else can. Kuvée hand-selects wines based on your preferences and real-time feedback, then delivers them straight to your door. The Kuvée wine bottles are stored in airtight FreshPour™ wine bottles, keeping the wine fresh for up to 30 days after opening, while their Wi-Fi connected system will tell you what you're drinking, where it's from, and even suggests pairings. Inserting the Kuvée wine bottle into the dispenser will open up the bottle's valve and let you pour the wine. Options range from a risk-free membership program to buying wines as you go, starting at $99.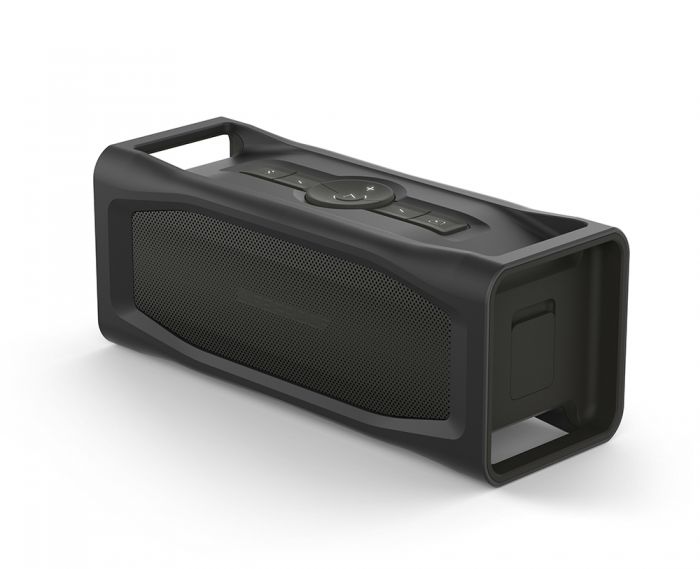 Photo Credit :LifeProof
LifeProof introduced their newest line of products, AQUAPHONICS, for the father that enjoys going to the beach or throwing a killer BBQ/pool party. A waterproof Bluetooth speaker, the Aquaphonics AQ11 ($299.99) has up to15 hours of battery life, floats when tossed overboard and has a built-in, water-tight drybox to store cash, cards and keys. It is waterproof down to 3.3 feet deep, is drop-proof to 4 feet and can also charge a phone while the music plays.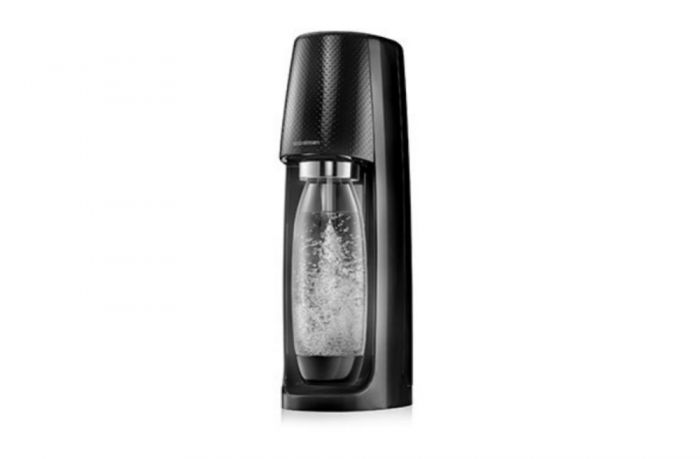 Photo Credit: SodaStream
SodaStream ($79.99 - $199.99) is the perfect kitchen gadget for dads this year, and is the ideal gift for the health and fitness enthusiast who may already have a FitBit or new running shoes. SodaStream fits on any kitchen counter, is lightweight and offers different machines for individual household needs, The recently launched "Fizzi" combines easy-to-use carbonation technology with a sleek and elegant design to transform still water to sparkling water in seconds.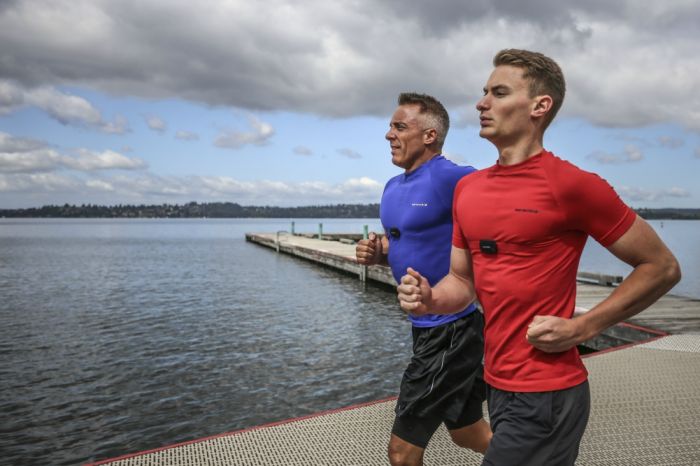 Photo Credit: Sensoria Inc.
Whether you dad is a walker, a jogger or a runner, Sensoria's Smart Running System ($399) features smart socks and a Bluetooth connected heart rate monitoring (HRM) t-shirt to help athletic fathers monitor important workout metrics seamlessly and comfortably through casual garments. Together, the smart socks and shirt connect to its new Sensoria Run 2.0 app to track every detail of a workout, from foot cadence, landing and impact to heart rate and GPS mapping. Depending on the user's goals and fitness level, they can choose their activity and most relevant trackable metric and improve form, performance, as well as speeding up recovery times after an injury.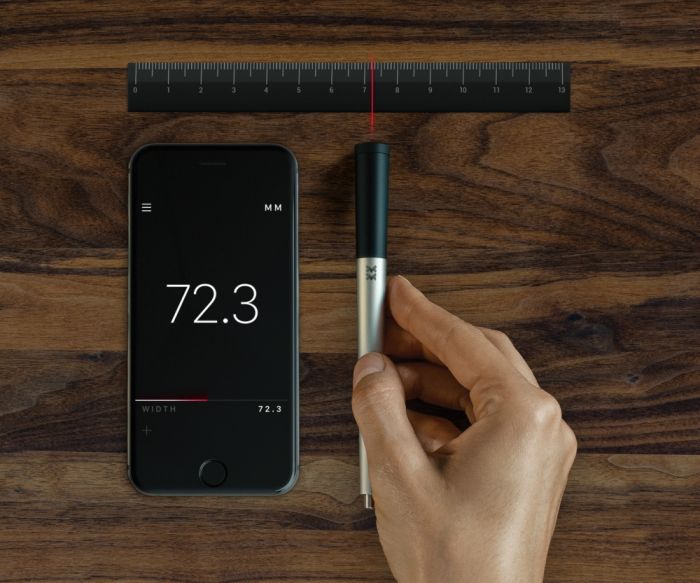 Photo Credit: InstruMMents
The 01 by InstruMMents ($149.99) is the world's first dimensioning instrument able to measure both straight and curved 3D objects and transmit the measurements directly to your phone via Bluetooth connectivity and the InstruMMents app. Built as a pen, pencil, or stylus, the 01 uses a measuring wheel and multi-sensor system built into the top of the device that accurately measures distance when moved along an object's surface. Sleek and compact, this device can be used with one hand and eliminates the need to use the antiquated tape measure, allowing for complete, accurate dimensioning wherever you go.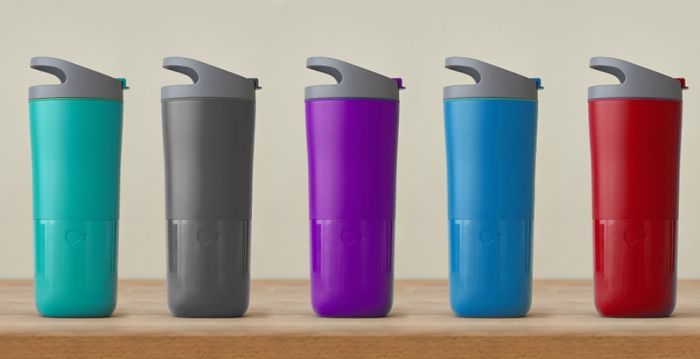 Photo Credit: Ozmo
Ozmo Active ($59.99) and Ozmo Java+ ($99.99) are smart water bottles that track water and coffee consumption, which your dad can view right on his smartphone's Ozmo Water App. The 16 ounce BPA-free bottles remind your dad to drink more water and less coffee with vibrations and LED lights. The app provides personalized water goals and detailed health insights for your dad according to information such as his height and weight. He can even integrate the app with other fitness devices apps, like his Fitbit or Apple Health, to adjust goals for post-workout rehydration. Help your dad stay hydrated, healthy, and stress-free this Father's Day with Ozmo's smart water bottles.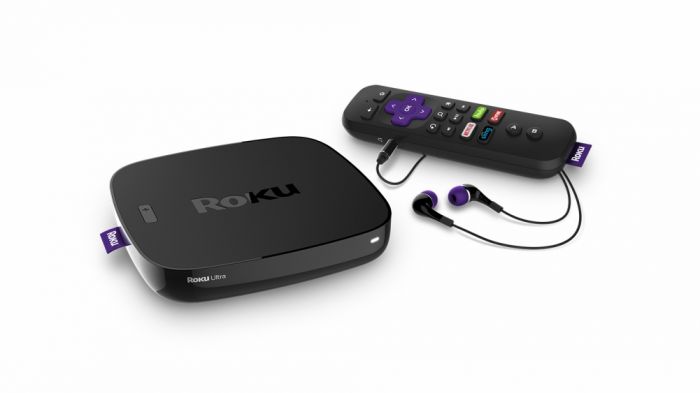 Photo Credit: Roku
Roku, the simplest way to stream entertainment to your TV, offers a great gift to spoil all types of dads. The Roku Ultra ($129.99) allows your dad to stream his favorite shows and movies straight to any TV with an advanced remote feature, allowing families to watch television shows without disruption. It has voice search to make finding your next binge easier, and it's compatible with 4K Ultra HD displays for crystal-clear picture quality. The Roku Ultra includes a lost remote finder so you never have to search the couch cushions again.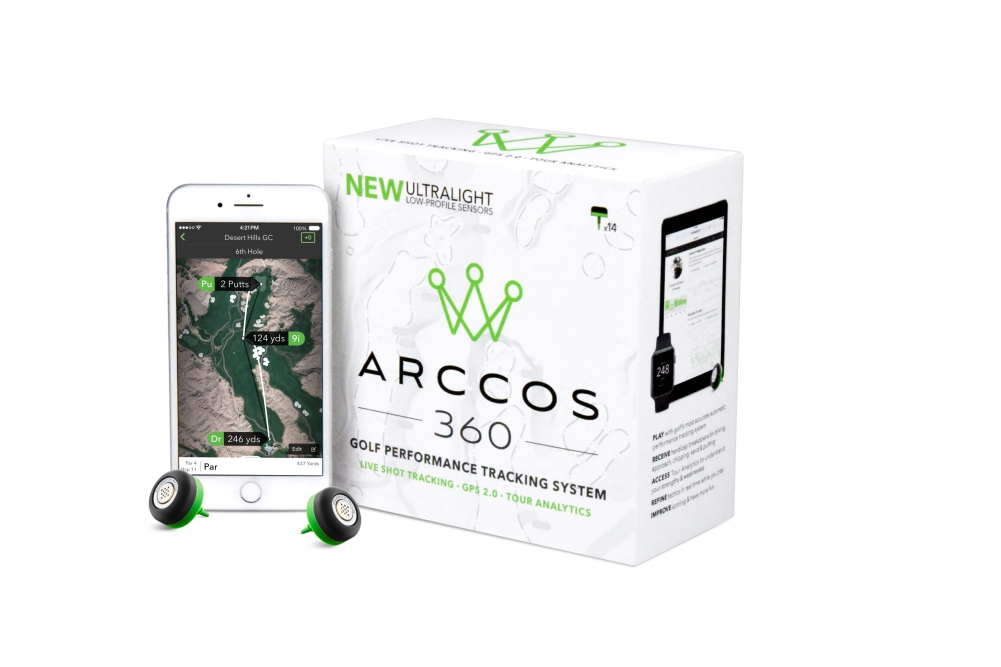 Photo Credit: Arccos
Golf's number one performance tracking system, Arccos 360 ($249.99), combines live shot tracking, GPS 2.0 with rangefinder and a proprietary tour analytics platform to help golfers of all abilities lower their scores and have more fun. Boasting new sensors that are 50 percent smaller and lighter than the first generation Arccos system, Arccos 360 automatically records every shot a golfer makes without the need for tagging or other disruptions to your game. It then analyzes a player's data in real time, revealing strengths and weaknesses to enhance on-course decision making. Users with at least five rounds completed using Arccos 360 can gain access to Arccos Caddie, golf's first artificial intelligence platform. It leverages a player's personal performance data—and millions of other data points about the course and weather conditions—to show their optimal strategy on any hole in the world.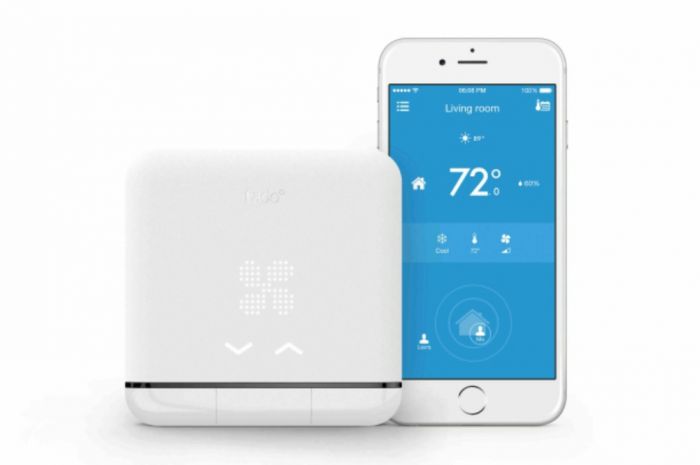 Photo Credit: tado°
The tado° Smart AC Control ($179) uses geolocation to regulate your portable or wall AC unit around the clock. It can help cut energy costs by matching your daily routine, all from your smartphone. Give dad a great gift that will also put money back in his wallet. tado° saves users roughly 40 percent on their monthly energy bills, or an average of $500 per year.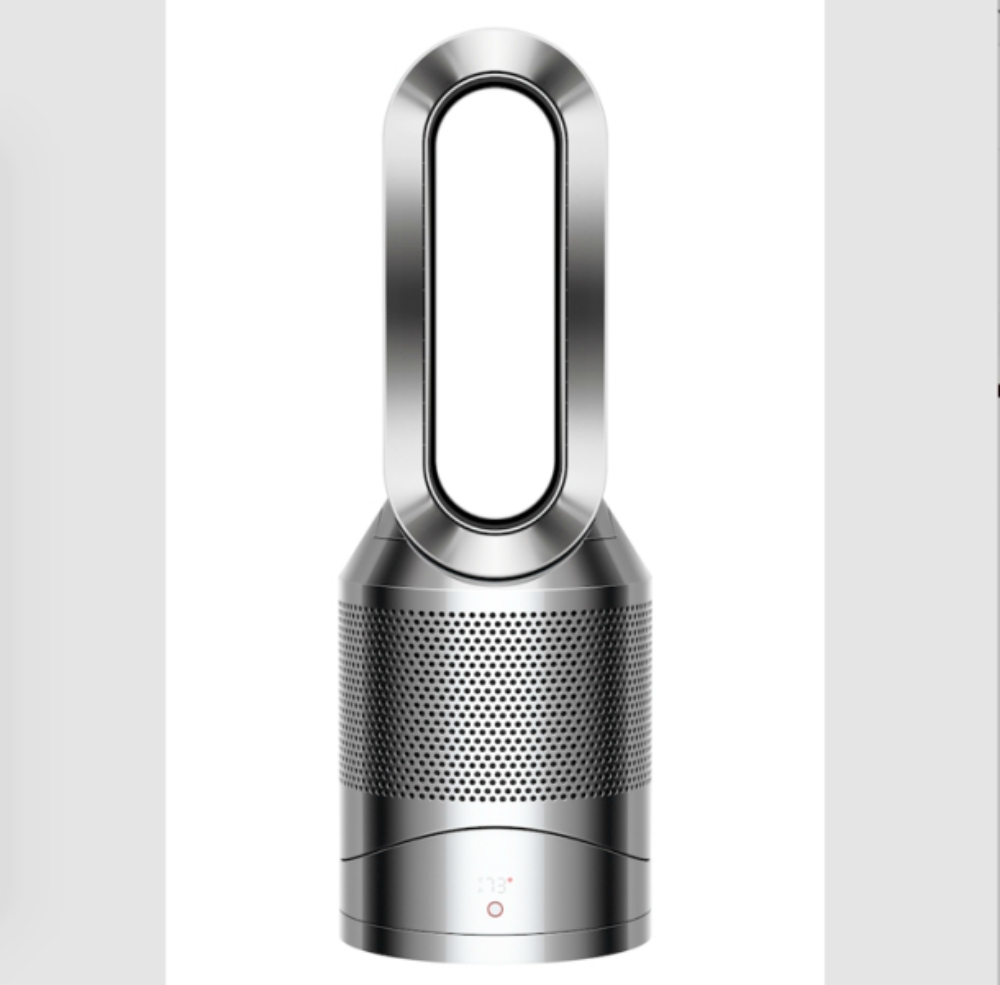 Photo Credit: Dyson
Dyson's Pure Hot + Cool Link ($619.99) is an app-connected, intelligent purifier that gives you an indication of the air quality in your home while automatically removing the pollutants it detects. It reports the live indoor and outdoor air quality via the Dyson Link App, allowing users to remotely control their indoor air quality at all times. The machine projects cleaner, purified air around the room, evenly and quietly. It purifies all year round and doubles up as a fan to cool you in the summer.