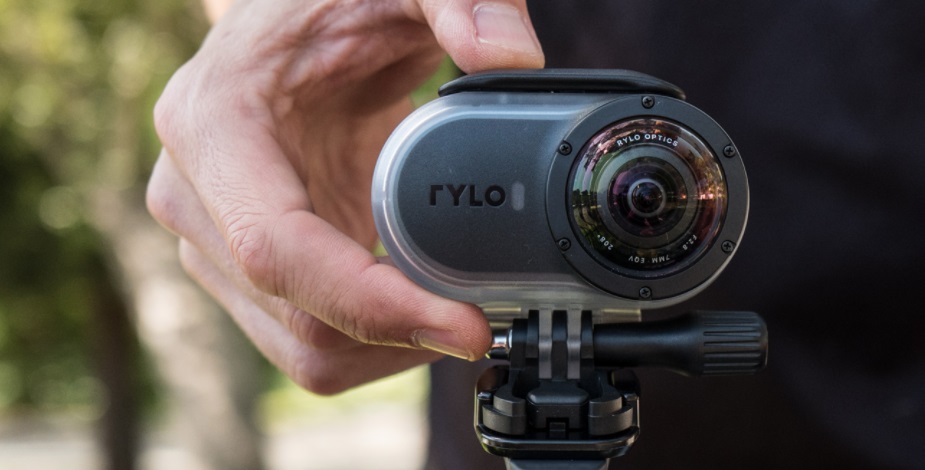 Photo Credit: Rylo Inc.
Halloween has just past and the holiday season is only a few weeks away. Because technology is ever-changing, it's time for a round up some new and popular tech gifts. If you are looking to impress the gadget guru in your life, or just want to stay a head of the curve, here are some of the greatest tech gifts for the holidays.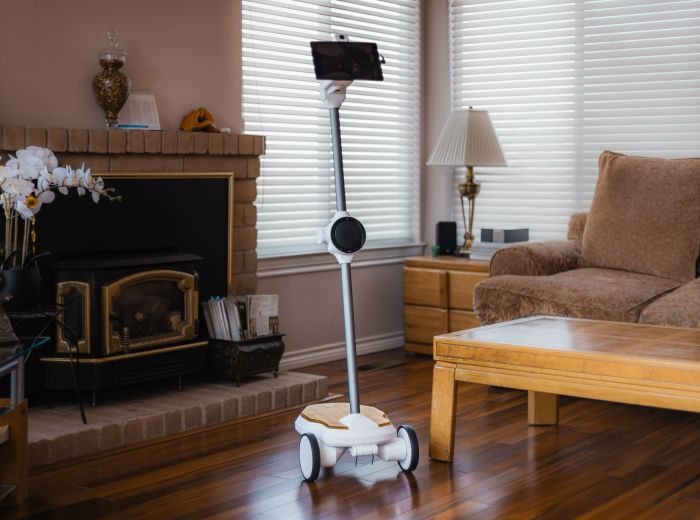 Photo Credit: OhmniLabs
Ohmni
Ohmni ($1,999) is an innovative approach to telepresence that's designed specifically for homes and families. Ohmni makes it effortless to join in and share experiences to maximize the human connection like playing with your grandkid or cooking with your daughter in her kitchen. To set up, just unfold Ohmni, press the power button, and connect to your home Wi-Fi. Invite family and friends by email address or Google or Facebook account. Users of Ohmni are able to interact freely by controlling Ohmni with the keys, trackpad or touch controls so users can truly be involved in any shared experience around the house. Ohmni began shipping its product this fall and can be purchased online.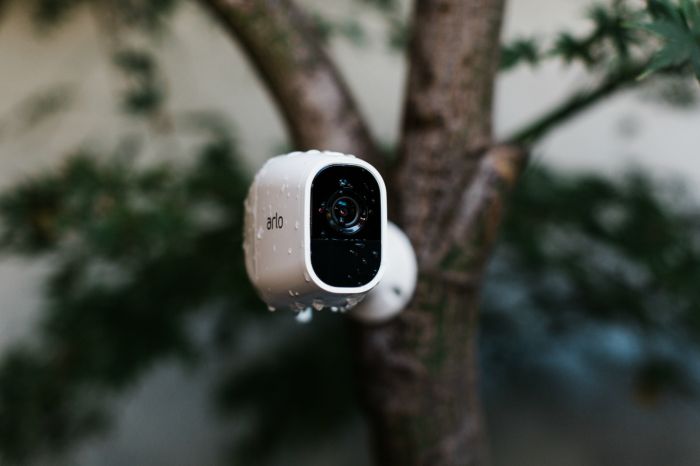 Photo Credit: Netgear
Arlo Pro 2 Smart Security System with 4 Cameras
Arlo Pro 2 Smart Security System with 4 Cameras ($799) is the world's first wire-free, weatherproof, rechargeable, HD, smart security camera with two-way audio. The camera can be used indoors or outdoors, comes with rechargeable batteries and a 100-decibel siren which can be remotely triggered through their free Arlo app. Whether you are plugging the camera into an outlet, or using the rechargeable battery (normal battery life is between two to five months) the Arlo Basic plan give you access to motion and audio from the past seven days while those wanting optional backup storage can connect a USB drive. Included in this package is four Arlo Pro 2 cameras and rechargeable batteries, one base station with siren and more.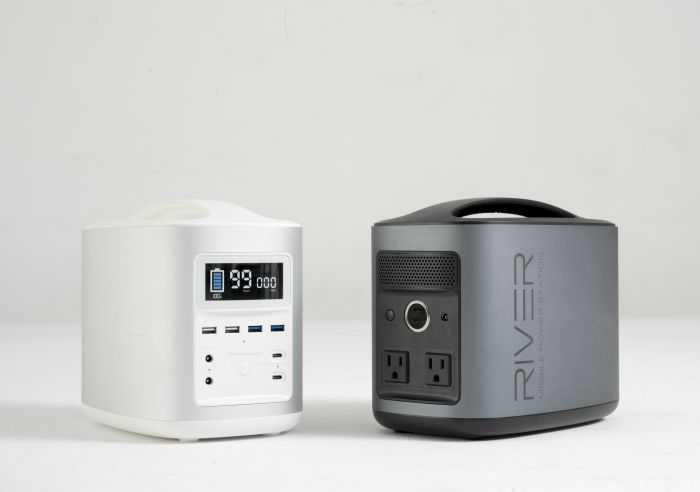 Photo Credit: EcoFlow Tech
River
RIVER ($699) is the most versatile charging station with numerous applications. For backup power or life off the grid, it boasts the largest portable battery capacity and 11 inputs to charge various devices simultaneously, including a "smart" system which automatically adjusts power output to device Wattage (USB, AC, DC, 12V). You can charge two iPhones, two iPads, two Macbooks, a mini fridge, a lantern, a drone battery, a mobile Wi-fi unit and stereo speakers all at the same time, without limiting the output on any port. The device holds charge for one year and recharges with zero-emission via car jack, solar or wall.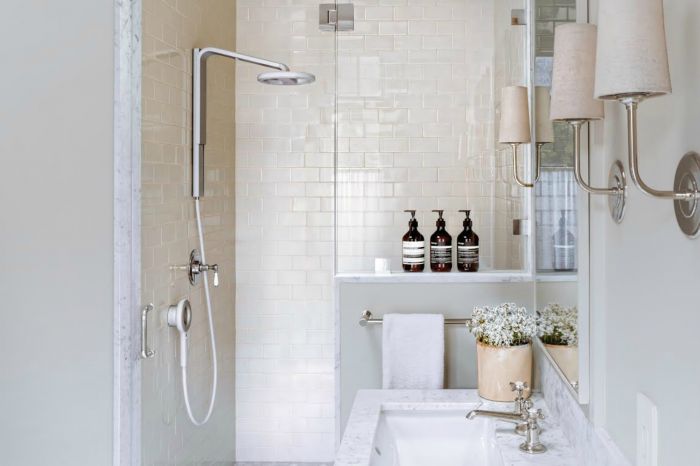 Photo Credit: Nebia
Nebia Shower System
With the Nebia Shower System ($649), enjoy a totally new shower experience with H2MICRO technology which creates 10 times more surface area than a regular, old-fashioned shower. Started on Kickstarter, Nebia gained quick traction with its innovative shower system which reduces water consumption by up to 70 percent when compared to a traditional shower. Nebia is part steam room and part invigorating shower that gives you a one-of-a-kind, spa-like bathing experience. Plus Nebia atomizes water to save the average user thousands of gallons of water per year!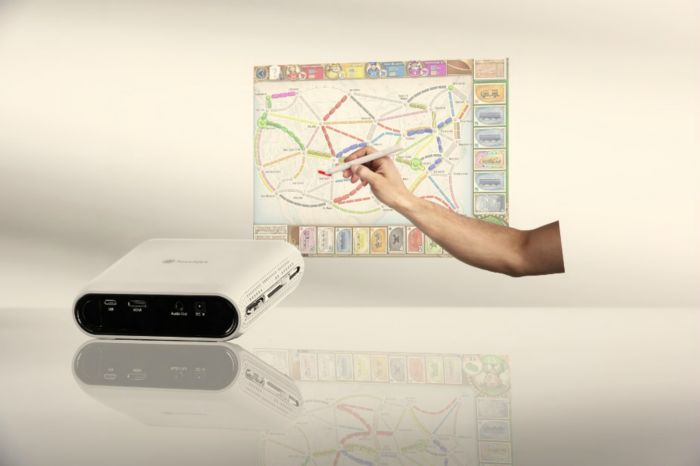 Photo Credit: Sharper Image
Touchscreen Projector
Sharper Images' Touchscreen Projector ($599) allows users to turn any flat surface into a virtual white board. The compact Android-based computer connects to your Mac or PC via Wi-fi or HDMI, to project movies and videos up to 80" onto a wall or table to make them interactive. Just like your smartphone or tablet screen, touch the included stylus to the projected image to control the app. Simply turn on the device and tap a few dots on the wall to calibrate and project your favorite apps, games, movies and more in 854 x 480 resolution. The projector runs on AC power or up to two hours on built-in rechargeable batteries, and includes an adapter/charger which plugs into an AC outlet.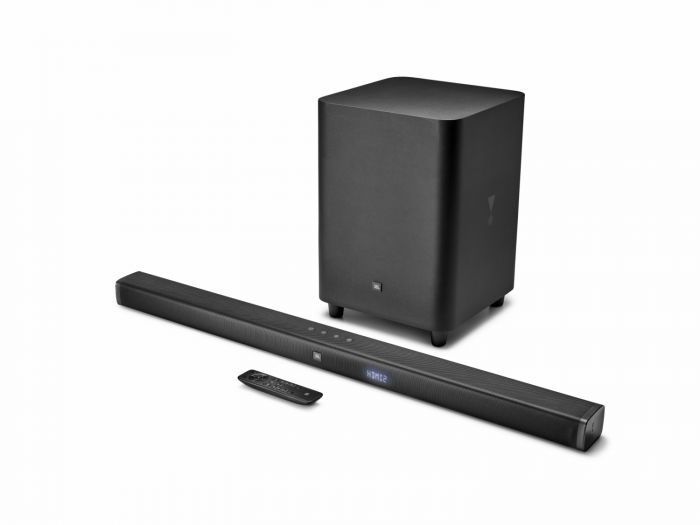 Photo Credit: JBL
JBL Bar 3.1
JBL Bar 3.1 ($499.95) is a high-performance soundbar with an exceptional Bluetooth streaming experience, that delivers superior JBL Signature Sound. The 3.1-channel, 4K ultra HD soundbar is equipped with surround sound and an output of 450W and has a wireless 10" subwoofer providing users options to fit any entertaining environment. The device has three HDMI in and one HDMI out inputs and the option to upgrade to Ultra HD and HDCP 2.2. The soundbar works with most existing remote controls and allows you to wirelessly stream music from any device.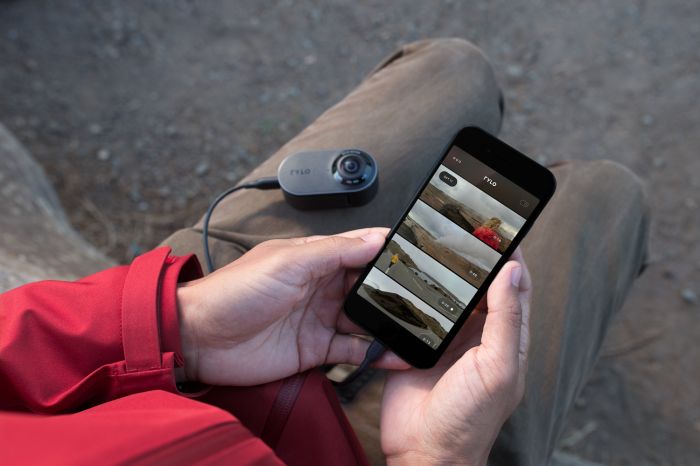 Photo Credit: Rylo Inc.
Rylo
Rylo ($499) is a groundbreaking camera that captures everything around you in beautiful 4K, 360-degree shots. The dual lens camera is simple to use. Just press record and Rylo captures everything around you and allows the user to frame a perfectly stable HD video after the fact or share a fully-immersive, 360-degree video. Rylo's powerful software makes it easy for anyone to shoot, edit and share incredibly smooth, cinematic video.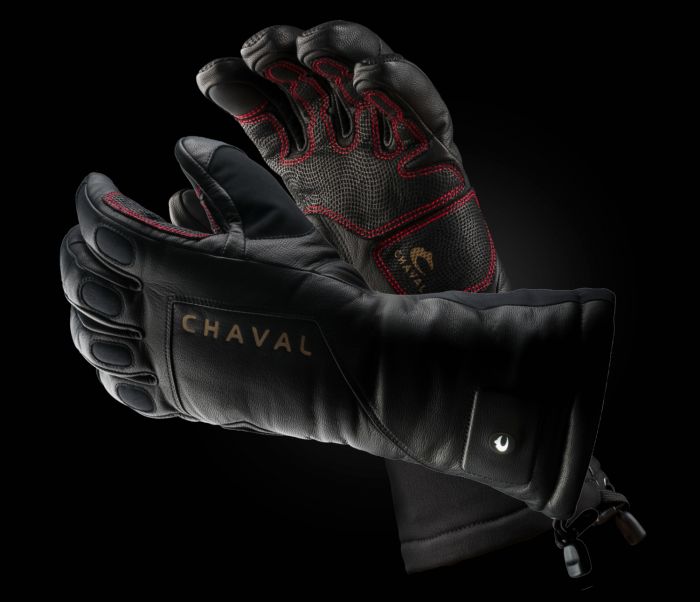 Photo Credit: Chaval Outdoor
SuperNova Heated Gloves
Chaval's SuperNova heated gloves ($440) are the only heated gloves effective in sub-zero temps and will keep your hands warm up to three times longer than any other brand. The company's unique self-regulating heat tech, ALPHAHEAT 3.1, is completely wire-free. It uses a proprietary polymer heating element that self-regulates, sensing and reacting automatically to increase heat production only where it is needed. This new glove model follows five years of aggressive improvement.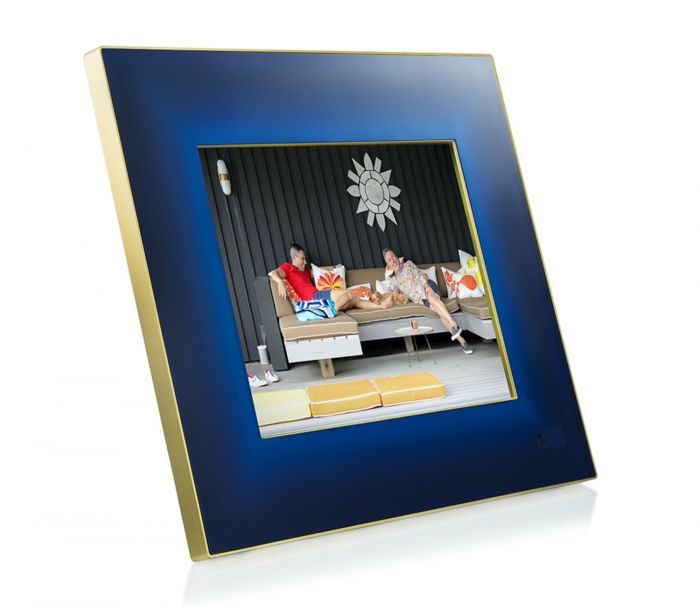 Photo Credit: Aura
Aura
Aura ($399) frames are handcrafted, smart picture frames that allow users to automatically display their favorite photos straight from their smartphone. The accompanying Aura App features facial recognition technology, which automatically creates photo collections of the people you take pictures of most often and displays them on Aura's super high-resolution LCD screen. The smart frame's sensor technology detects and adjusts frame lighting in the room, has gesture control which allows users to swipe through photos for ease of use and is capable of displaying Live Photos. Buy your digital frame in either ivory/rose gold, charcoal/black, crystal blue/silver (limited edition), or cobalt blue/brass (Jonathan Adler frame).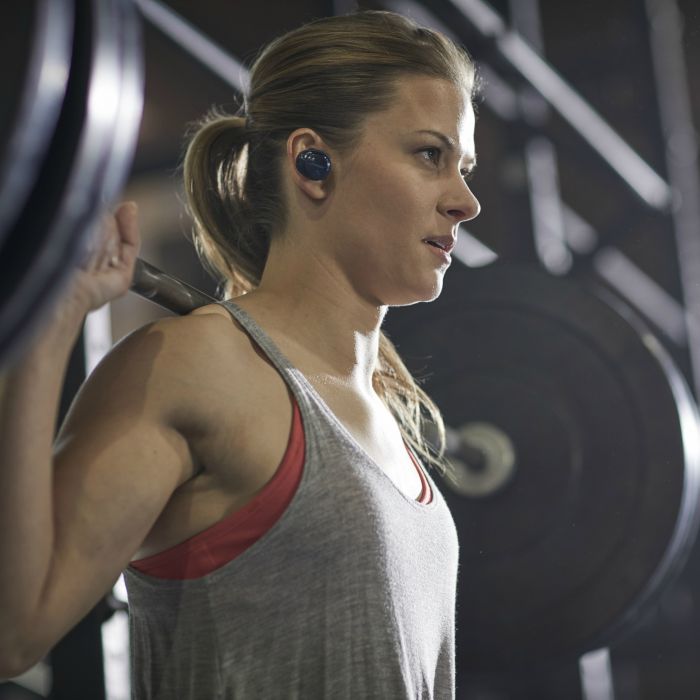 Photo Credit: Bose
Bose SoundSport Free Wireless Headphones
Bose SoundSport Free wireless headphones ($249.95) launched this past September and are the company's first "truly wireless" earbuds. Offering five hours of clear, powerful audio, a StayHear+ Sport secure fit, and an IPX4 rating to resist water and sweat, the Bluetooth headphones offer a great combination of comfort and stability. Their charging case also magnetically holds each earbud in place, doubles as storage and provides two additional full charges for up to 10 more hours of battery life. And you don't need to sweat losing them as the new "Find My Buds" feature on the Bose Connect App displays the last time and place they were used to locate them quickly.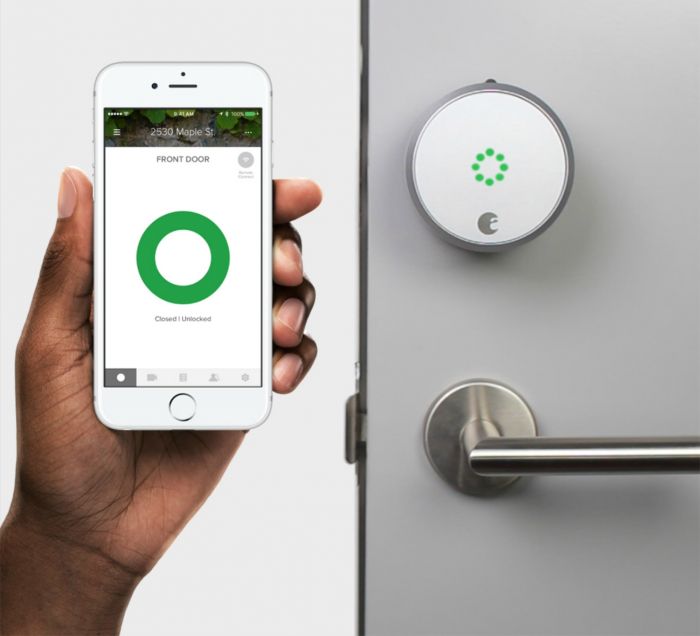 Photo Credit: August
August Smart Lock Pro + Connect
August Smart Lock Pro + Connect ($249) is the most advanced smart lock which allows you to lock and unlock your door from anywhere. The device attaches to your existing deadbolt so if you ever feel the need to use a regular key you can. Give keyless entry through the app to family and friends, or schedule access for housekeepers and other home services without worrying about lost or copied keys. With their proprietary DoorSense™ technology and ability to connect with Alexa, Siri or the Google Assistant, you are able to control the August Smart Lock and know when your door is completely closed and locked.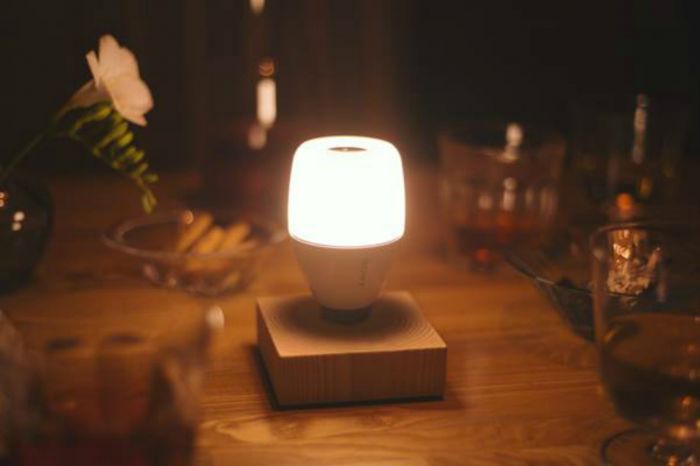 Photo Credit: Sony
LED Bulb Speaker
Sony's LED Bulb Speaker ($239.99) is an LED lightbulb with built-in Bluetooth speaker, 500 lumens brightness and smartphone control. This smart-bulb allows everyone to bring color and music to anywhere in the house with 192 color settings and 32 levels of brightness. The wireless bulb pairs with an app to seamlessly control your music and light to set the mood for every room. The device also comes with a remote designed to give the user easy control of the speaker and color temperature.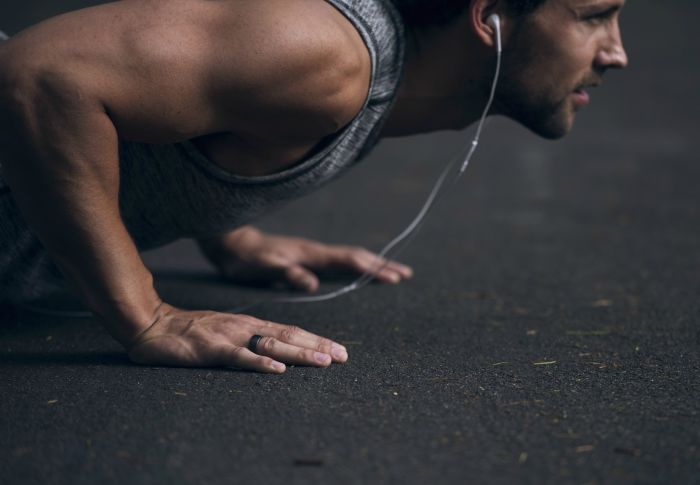 Photo Credit: Motiv
Motiv Ring
Motiv Ring ($199) is a stylish, lightweight and waterproof ring that measures all the metrics you care about—activity, heart rate and sleep. It blends seamlessly into your daily routine and provides a holistic look into your wellness. Unlike other fitness trackers that need to be charged daily, the Motiv Ring battery life typically lasts three days and is comfortable enough to sleep in. Find your perfect fit with their home try-on, and choose your size from their sizing set. The Motiv Ring comes in two colors, rose gold and slate grey.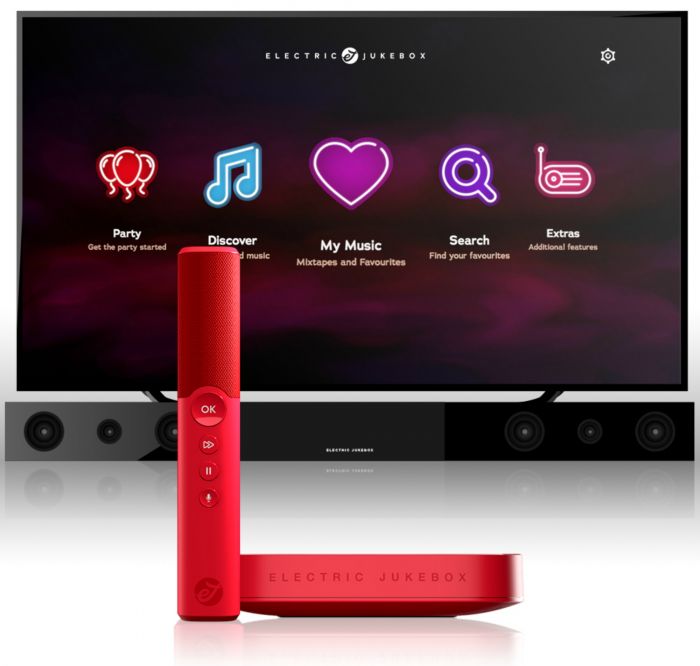 Photo Credit: Electronic Jukebox 2017
ROXI
ROXI ($199) brings family and friends together through shared music experiences in the home. Working through your TV and speakers, ROXI gives you five great music features in one easy-to-use device, featuring unlimited music streaming, karaoke, worldwide radio, music games and a therapeutic sound machine. ROXI's motion-sensitive controller with built-in microphone lets you can search and play tens of millions of songs instantly, turn your living room into a karaoke stage, or play Name That Tune music games with friends and family. ROXI is available in Charcoal, Red and Blue.