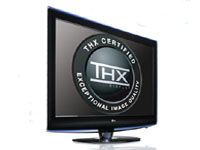 Electronics Brands:
The award-winning electronics company LG is dedicated to making life easier with innovative technology solutions for all aspects of human life, from entertainment to convenience.
Research & Development efforts at LG combine a unique design philosophy with technological strategy to make everyday life run a bit more smoothly. Leading LG products including mobile communications, home entertainment and home appliance innovations with an impressive background in a wide array of technology areas.
Consumers looking to replace their television with the latest display technology need look no further than the LG line of LED LCD HDTV series, the newest of which is the SL90 model. The SL90 series combines superior image quality with unmatched design and is easy for consumers to calibrate as well. Another addition to the LG family of HDTV's is the LH90. The LH90 is the first LCD screen to receive THX Display Certification in the U.S. market and also meets the latest Energy Star 3.0 specifications. LG's Intelligent Sensor senses light in the room and adjusts color and brightness accordingly.


More than just the best picture, LG offers stunning innovations on home appliances, like the Ultra-Capacity 4-Door French-Door Refrigerator (model LMX28987ST). The 27.5 cubic foot, 4-door model offers an exclusive automatic open/close bottom freezer-drawer option. Drawers open at the mere touch of a button, making it easier than ever to unload groceries or access food.

LG Electronics aren't just for the home either; the company also makes your life easier on the go as well, with LG Mobile phones. The LG XENON™ not only offers a large touch-screen, but a slide-out QWERTY keyboard as well, while the LG enV TOUCH features a three-inch external touch screen, full-size QWERTY keyboard and 3.2 mega pixel camera with built-in flash, Dolby® Mobile sound, and document reader.

With so many advancements in technology and sleek luxurious designs, Life's Good with award-winning LG.

For JustLuxe Carly Zinderman