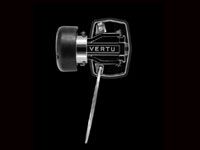 Luxury Electronics:
While it may be known as a luxury mobile phone manufacturer, Vertu has recently expanded its brand identity by introducing a new line of accessories designed to complement, match and protect its premier line of mobile phones. The V Collection is comprised of personal and digital enhancements, ranging from handcrafted cases made of calf and ostrich leathers to innovative technological solutions for the everyday.
The V Collection combines superior craftsmanship with precise engineering and includes a wide selection of accessories that not only go beyond industry standards but present a sleek overall aesthetic ideal for those who lead a luxury lifestyle. The inaugural line consists of the Vertu V Bluetooth Headset and the Vertu V Memory Card reader, as well as a classic ballpoint pen and collection of small leather goods, including a billfold and coin purse.
Fabricated from stainless steel and high-quality, lightweight resin, the Vertu V Bluetooth Headset is scratch resistant and is compatible with the Ascent Ti A/AC Design, the Signature S/SC Design, and the Constellation C & F Design. The headset offers six hours of talk-time, but increases to a full 15 hours when on the move. Once turned on, the headset syncs with a mobile phone in just four seconds. The Vertu V Bluetooth headset retails for $730.


The stainless steel V Memory Card Reader is a discreet USB memory stick, which expands its memory capacity via a micro SD card. The three-stage connection process allows users to quickly and easily transfer data from a Vertu Signature S/SC Design or Constellation F Design handset to a computer. The innovative Memory Card Reader is priced at $490.

The Vertu V Ballpoint Pen offers a more masculine yet contemporary look with its black and steel finish and perfectly tuned twist mechanism. Rounding out the line is the small leather goods collection, which features matching accessory cases and wallets made from Vertuís highest quality black saddle leather.

ďThe launch of the V Collection provides our first full range of technical and lifestyle accessories,Ē said Vertuís Chief Designer, Frank Nuovo. ďEach piece is authentically designed, engineered and constructed with our uncompromising Vertu values and offers some unique, distinctive and practical gift solutions for the modern connoisseur.Ē

Having shortly followed the 2009 release of its top-of-the-line Constellation Ayxta, Vertu has once again proved itself to be a leader in the luxury consumer electronics market with the launch of its new V Collection. The pioneering brand is constantly at the forefront of innovation and we canít wait to see what they come up with next.

For more information, visit www.Vertu.com.

For JustLuxe Christina Stewart

Vertu V Bluetooth Headset

Vertu V Bluetooth Headset

Vertu V Bluetooth Headset

Vertu V Bluetooth Headset

V Memory Card Reader

Ballpoint Pen