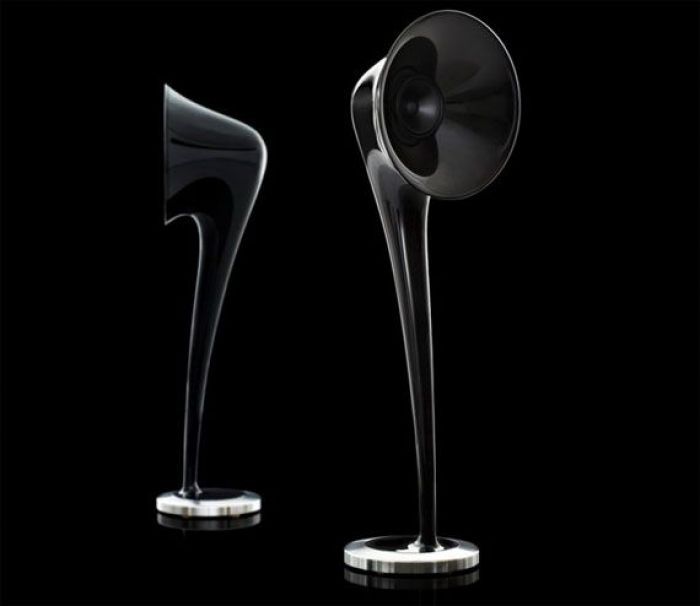 Luxury Electronics:
Sweden-based luxury product designers
Aesthesis
remained silent and minded its business for more than four years before introducing its specially designed Gramophone brand hi-fi loudspeakers to the market. The end result has the sounds and looks of towers of powers. Audiophiles and aficionados of chic home decorum will gush over these limited-edition sets of handmade loudspeakers developed by the same companies who worked on the Swedish-bred super sports car, the Koenigseggs.
A limited edition of 100 will be produced. The speakers, which stand tall at nearly four feet (1.2 meters), are made of carbon fiber and stainless steel. The brilliant sound stems from the speaker's full-range coaxial drive combined with the curved horn at the top and the cabinet down low. The combination enables better amplifies both high and low frequencies.
A pair of Gramophone loudspeakers cost €60,000 ($80,400) on Aesthesis' website. The company reports that the high-end loudspeaker system is the first of more luxury products to come.