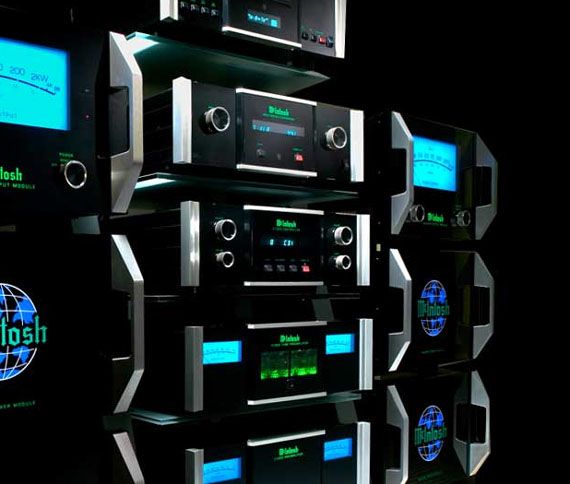 Luxury Electronics:
Big things really do come in small packages! That maxim is maximized to its fullest when talking about audio systems made by McIntosh. The 100-percent handmade MXA60 is an all-in-one integrated audio system that is small in size, huge on performance, and easy on the eyes as well.
If you close your eyes and listen, your ears will trick you into thinking that thereís a live concert going on in the room. Despite being less than 11 inches high, 22.5 inches across, and less than 15 deep, the manufacturer claims that it is a ďfull-blown
McIntosh
Hi-Fi in miniature.Ē Thatís quite the earful when it is coming from the same company that built the omnipotent $250,000 McIntosh Reference System.
The MXA60 features an amplifier and preamplifier that with an output of 75 watt per channel, a CD/SACD player with extremely low distortion and wide dynamic range, an AM/FM tuner, and two-way loudspeakers.
The MXA60 is priced at around $7,500.
Sound check:
If you are looking for an all-in-one audio/video control center, take a peek at the new McIntosh MX150; equally impressive and priced at $12,000.
See our picks for
Best Ultimate Electronics