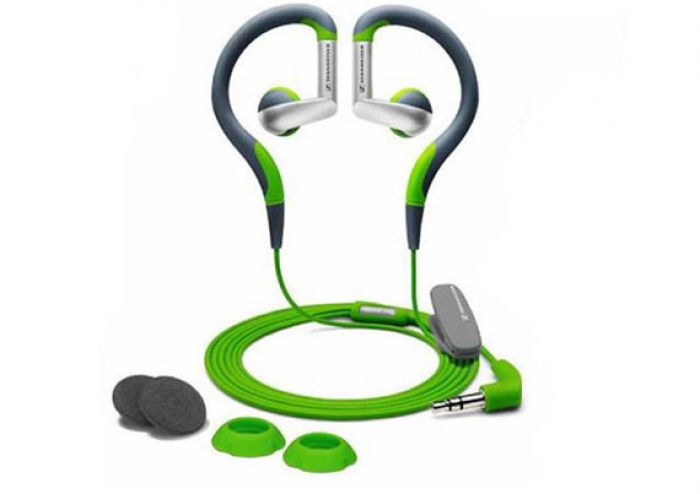 Luxury Electronics:
If you are looking for some great headphones to use down at the gym, look no further than Sennheiser's OMX70 Sport Line. The stereo clip-on earphones offer exceptional sound when you're working out because the unit is sweat-resistant.
We especially liked the rugged design of the earphones that allows you to easily wash them for extended life. The ultra-lightweight design also includes extra ear pads in small, medium, and large sizes. In addition, the earphones are also individually adjustable providing added comfort and stability.
To prevent damage, be sure to store your headphones in the protective carrying case that it comes with as they can easily become tangled. In addition, these particular headphones are ideal for use with all MP3, CD, and DVD players, as well as with all portable game systems. Whether you are traveling on a plane, exercising down the gym or simply walking about town, you are now guaranteed great sound wherever you are.

Sennheiser was established in 1945 in Wedemark, Germany and is now a global brand represented in 60 countries around the world. The company has received numerous awards, including an Emmy, a Grammy, and the Scientific and Engineering Award of the Academy of Motion Picture Arts and Sciences.

For more information on Sennheiser or to purchase their products, visit www.sennheiserusa.com.