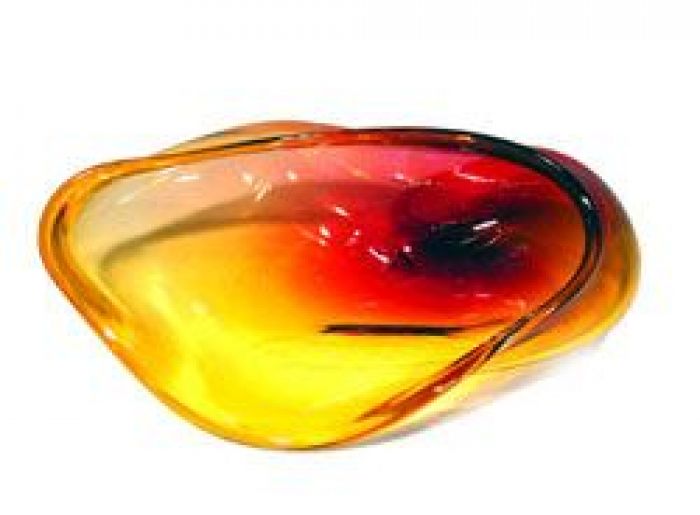 Home Decor:
Looking for something to fill up the empty spaces in your home? Tsunami Glassworks,has a design for that.
You might think that you have enough tchotkes and artworks filling your abode, but Tsunami glassworks new collection will prove you wrong. The company may provide international companies with full art installments, but it also provides art pieces just the right size for a private home. Plus, they are functional as well.
Bloom is decorative platter sized 18"X10", and available in a wide array of color combinations: (black/iris, cherry/turquoise, olive/aqua, citron/jade, strawberry/saffron, citron/saffron amethyst/ruby and amethyst black).


Petal may be inspired by the curves of a flower found in nature, but the sleek smooth lines are a very modern take that would look elegant anywhere from a mantel to a conference table.

While you're browsing for something for your home, check out all the nifty installments that Tsunami has done around the world, like the Donor Wall for the Vollmer Recreation Centre in the Town of LaSalle, Ontario. The impressive piece is a 20 foot curved wall with etched glass, LED lighting and a projected moving light show imitating a reflection of moving water.

And you thought you had seen everything.

Visit Tsunami Glassworks for more information.