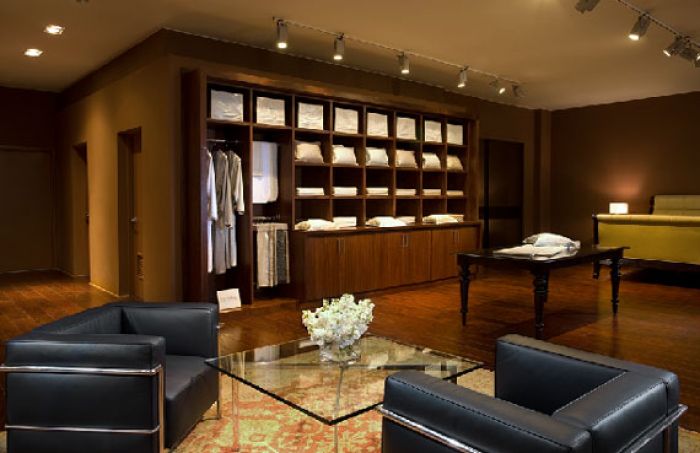 The stereotype of interior designers as snooty, pushy and exorbitantly expensive is the opposite of reality for one of today's top design professionals, Ernie Roth, CEO of Roth Design Group, Ltd. in
Los Angeles, California
.
Mel Trudell, owner and president of Custom Comfort Mattress in Pasadena and Beverly Hills, California, said he was hesitant to hire an interior designer because he did not want to work with an egotistical, dictatorial and over-priced designer.

What Trudell loved was the elegant and sophisticated solutions Roth offered. "He always gave his opinions and why he felt they should be considered. Ernie was polite, to the point and not over-bearing," said Trudell.

Roth showed how great design could impact the bottom line results for Custom Comfort Mattress while creating a unique shopping experience that wows Trudell's guests and showcases the sleep-enhancing products that are value-priced.


Trudell said the design fees were an investment that was quickly recouped with higher profits for what some might consider a vanilla product.

Trudell says he has never gotten so many compliments on stores. "People stay in stores, enjoy the experience and refer their friends frequently. Guests say how comfortable the store is and they just want to stay all day."

Roth visited all of the Custom Comfort Mattress stores prior to creating the interior and exterior design of the Beverly Hills store.

He asked thorough questions to understand Trudell's ideal clients, and created a 3-D visualization so Trudell could see exactly what he would get when the project was done.

Roth designed dramatic feature lighting and a vibrant glass tile wave wall that draws people from around L.A. just to see the store interior. He used his experience as a production designer for over 1,100 national and international commercials and three feature films to create a magical space.

Roth fell into interior design because one of the film producers asked him to design a wine bar which led to a string of restaurants and bar design projects.

Roth's first commercial project, Bottlerock, was named "Best New Wine Bar" in 2007 in LA Magazine. Another project, Fraiche, was named LA Magazine's "Best New Restaurant" in 2008 and one of the "Top 10 New Restaurants in America" in 2008 by The New York Times.

Roth's interest in architecture and design began in grade school. His uncle and cousin were architects and Roth graduated with an environmental design degree from California College of Arts.

Roth also won HGTV Designer's Challenge twice. He was the first designer to create a virtual reality walk-through design solution on the show. After he appeared, he received 300 emails in two weeks from Hawaii to Cuba.

Roth's first HGTV challenge was a beach project that launched his interior design business. Since then, he has designed beach homes from Malibu to Dana Point.

Via www.designsuccessu.com