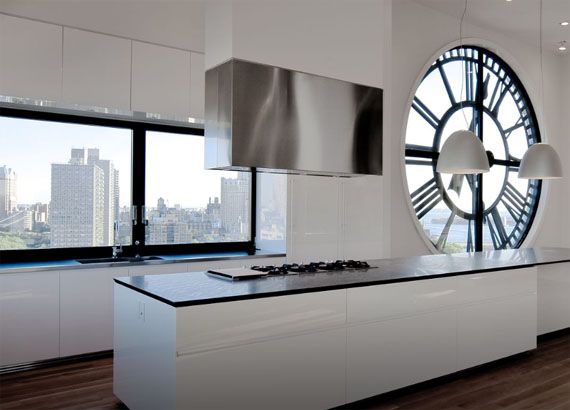 Minimal USA, founded by a team of brothers, provides bespoke, sophisticated and elegantly streamlined solutions for
kitchens and baths
.
The Sliding Top is amongst the most eye-catching Minimal designs for the kitchen. A sliding counter can be pushed aside to reveal an induction cooktop and a stainless steel sink with a retractable faucet. When closed, the Sliding Top hides the functionality of the interior space, transforming into an elegant block.

"Clients are always enchanted by the sliding top as they step into our showrooms because they see an idea that combines seek for beauty, comfort and creativity together with high functionality," said Bartolomeo Bellati, owner and founder of Minimal USA.



Minimal is at the forefront of transformative designs, proving an elegant kitchen space for The Clock Tower, New York's most expensive apartment at $25 million. Using Italian streamlined aesthetics, designer Stefano Venier, ensures the stunning kitchen blends seamlessly together with flat panels and clean lines. The counter serves simultaneously as supporting surface, food preparation table, cooking space and gathering area from which it is possible to look out on the city of Manhattan through the apartment's glass clocks.

Minimal adheres to strict environmental standards, importing ecologically friendly products directly from Italy.

Visit Minimal USA to see more.