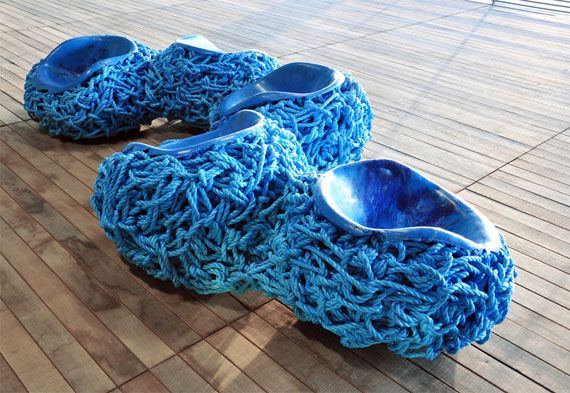 Photo Courtesy of Outdoorz Gallery
Have you ever seen a chair so beautiful you wish you could experience it in the sunshine? Or had a lounge chair so comfortable that you wanted it inside? Outdoorz Gallery is a little bit of both, with super modern furniture that can be used in both indoor and
outdoor spaces
.
Outdoorz Gallery is the work of Deborah Sommers and Beth Boutry in Paris. The elegant website is full of breathtaking, modern furniture straight from the designers rather than the assembly line. Designers featured range from the unknown and undiscovered to Tom Price and Laurie Beckerman, who have both been featured in museums.
Outdoorz offers brilliantly colored and constructed furniture for modern living. Each item on the site comes with the name of the international designer as well as helpful notes about its construction and uses. As many designers have multiple collections, further information can be found on the site about each designer.
The Outdoorz website is an excellent home décor resource, not only for its international designer collections, but also the unique way the e-store sells, sans shopping cart. For purchases, Outdoorz offers personalized service. Simply call or email which pieces interest you and the Outdoorz specialists will work with you or your designer one-on-one, notifying you at each step of the process, until your item finally ships and arrives.
Outdoorz not only showcases an international array of designers and their eclectic showpieces, but also offers limited editions, made-to-order and artisan productions for both private and public spaces.
Visit
www.outdoorzgallery.com
to learn more.
See our picks for
Best Outdoor Furniture