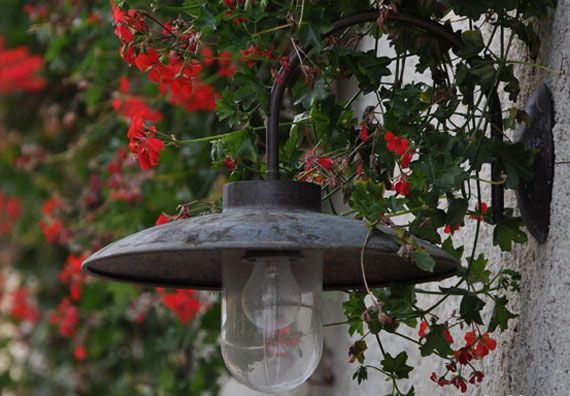 Photo Courtesy of Aldo Bernardi
The new Le Magie dell'Elefante line from Italian lighting designer Aldo Bernardi redefines the designer's Farmhouse Modern meets Rustic Chic style, making it a more casual indoor/outdoor lighting experience.
Le Magie dell'Elefante (The Tricks of the Elephant) launches early this year as a sophisticated, yet casual luxury addition to his other collections: Gli Ottoni, L' Impianto, Le Alte Vie and I Classici in Ceramica. Mythically, the elephant has been a symbol of wisdom, strength, reliability and longevity, and Le Magie dell'Elefante incorporates these traits in durable designs.
All of Bernardi's exclusive collections are designed and manufactured in a small village located northwest of
Venice, Italy
, in an area renowned for its traditional artisan cottage industries. Le Magie is a top-quality, hand-crafted lighting line that merges the design of the past with modern sensibility.
For over 30 years, Bernardi has used local materials including porcelain, brass and copper for lighting designs that are suitable for both indoor and outdoor use. To achieved the "aged" patina that have made Bernardi's designs so popular, the brass and copper components are subjected to a manual process in which natural oxidation is accelerated and then stabilized with smooth layers of beeswax.
The farmhouse modern meets rustic chic designs are suitable in a cabin in the mountains, a farmhouse in Connecticut, or a
city loft in New York
. Le Magie dell' Elefante consists of three collections: Alba (daybreak), Punti di Luce (bright spots) and Opere (opera's).
Le Magie dell'Elefante can be found William Switzer showrooms in California and the Charles Pollock showroom in Chicago and viewed online at
www.carolollier.com
.
See our picks for
Best Outdoor Furniture