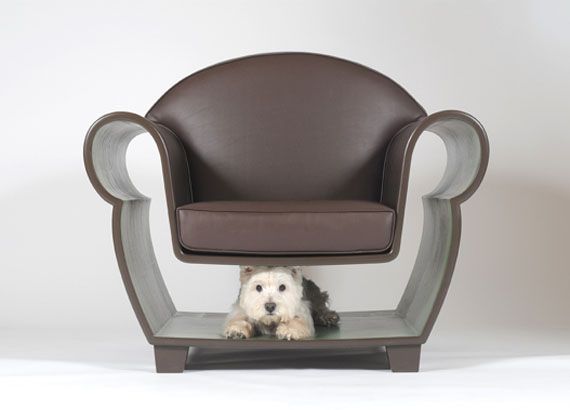 Photo Courtesy of Straight Line Designs
Every
furniture design
has its own story. However when it comes to Straight Line Designs' limited edition furniture, stories start to involve a whip of inspiration, a bucket full of imagination and a pinch of magic.
Straight Line Designs takes pride in quality, practicality and durability of its furniture. However it is Judson Beaumonts' boldness, creativity and passion for the whimsical that make Straight Line Designs stand out.
For Judson Beaumonts, anything is possible and ideas are limitless. "If you can draw and design it, you can build it. I love it when someone tells me, "You cannot build that" or "No one would want that. These words only encourage me more," explains Beaumont. From fun and extraordinary to exquisite and down-to-earth, Judson Beaumonts designs never-seen-before pieces for a wide range of prestigious clientele.
Straight Line Designs deliberately stays far away from mass production. Each piece is as unique as the individual it is designed for. "While we do occasionally recreate old work, we'd rather you ask us to make you something new!" says Beaumonts. "You wouldn't ask a painter to re-paint one of his pieces, would you?"
Furniture with adorable attitude problems, a bird house with a swimming pool, peeing tables, melting cabinets...If walking, talking, exploding furniture does not appeal to you, Straight Line Designs also has chic and stylish pieces such as "Little Black Dresser," "Rock Cabinet" and "Hollow Chair".
"A person must dare to drift away from the tried in order to give a piece energy and interest. Be influenced and inspired by the norm, and then challenge it, change it, melt it, stretch it, alter it for the better," says Judson.
If you are interested in going down the rabbit whole, Judson Beaumonts' designs are sure to give you a ride. Twisting, bending and melting your fantasy into stunning furniture with Straight Line Designs starts around $1,500 and can go as high as your imagination would take you. Visit Straight Line Designs at straightlinedesigns.com for more information.
See our picks for
Best Home Furnishings
Oops! Cabinet
Beaver Cabinet
Little Black Dresser
Donald Cabinet
Bad Table