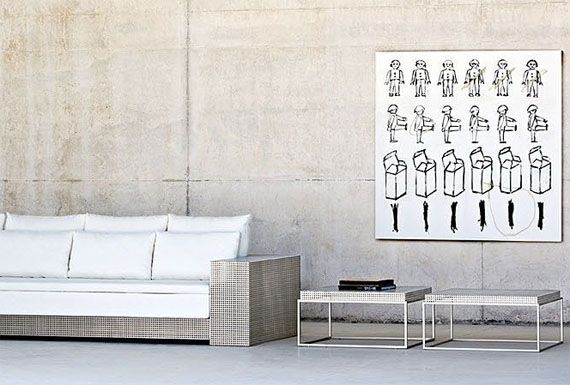 Photo Courtesy of Baltus Collection
The latest designs from the Baltus Collection draw inspiration from Detroit Motor City, getting interiors revved up and ready for luxury.
The Baltus Collection is an interior and furniture design firm based in Marbella, in southern Spain. As a leader in contemporary, high-end design Baltus Collection offers consumers textures and finishes not traditionally available in furniture collections, resulting in very unique pieces and home décor accessories.
The Detroit collection is made with the same fastidious attention to detail that is used in all of Baltus Collection's handcrafted designs. The Detroit collection is sculpted out of sheets of perforated steel, giving the sofa frame, dining and coffee tables a light-as-air transparency. To complete the industrial chic vibe of the collection, the steel is finished with seven coats of high gloss automotive paint.
According to Roxana Matticoli, the firm's director general, "Baltus Collection epitomizes an elegant lifestyle. Baltus' typically architectural pieces with their exquisite details adapt perfectly to the ultra-glam, deluxe lifestyle we associate with Miami."
The Baltus collection uses generously proportioned pieces to maximize comfort and make a statement. The high quality items in each collection are handmade to order and can be customized in terms of material, size and shape to adapt to the needs of the space.
Baltus Collection opened its first showroom in the U.S. in Miami, and now offers its super glamorous contemporary furnishings all around the country. The Detroit collection is available in signature showrooms in Miami, Chicago and L.A. Visit
BaltusCollection.com
to see more.
See our picks for
Best Home Furnishings