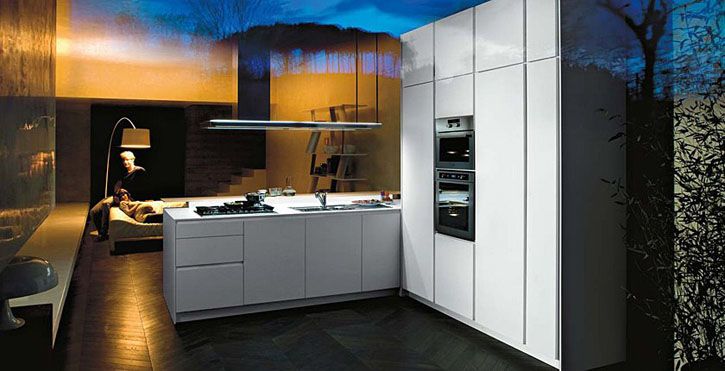 Photo Courtesy of Snaidero
Snaidero design company is dedicated to creating kitchens using the best possible materials and crafting them to withstand the test of time. Once again, the efforts of the notable Italian company have paid off with the award winning Ola20
kitchen design
.
The "Good Design Award," established in Chicago in 1950, has become the most coveted and impressive international award for the design sector. Awarded by ?The
Chicago
Athenaeum Museum of Architecture and Design? with ?The European Centre for Architecture Art Design and Urban Studies,? the esteemed award has been given to Snaidero for Ola20, the latest innovative kitchen by Pininfarina Design. The award is only given to manufacturers and designers that innovate and exceed beyond the boundaries of traditional design standards.
The luminous kitchen dubbed Ola20 is the successor of Ola, the beginning of Snaidero?s collaboration with Pininfarina group back in 1990. Meant to interpret the social evolution of the 80s, Ola is a revision of the way a kitchen is usually visualized and innovates the way a kitchen functions.
Since the inception of Ola, Snaidero has continually updated and improved the concept, utilizing more lightweight, more sustainable, more essential and more simplified design techniques. The result is a very minimalist, well-balanced kitchen stripped bare of anything but the most necessary pieces of a kitchen while still allowing the space to be highly functional.
Ola20 is the 8th kitchen designed by Snaidero to win the prestigious award since 1996, following in the footsteps of Ola, Idea, Venus and Acropolis by Pininfarina, Time, Skyline by Lucci & Orlandini, and Kube by Giovanni Offredi. Visit
Snaidero.it
to learn more.
{start-jlvideo}471{end-jlvideo}