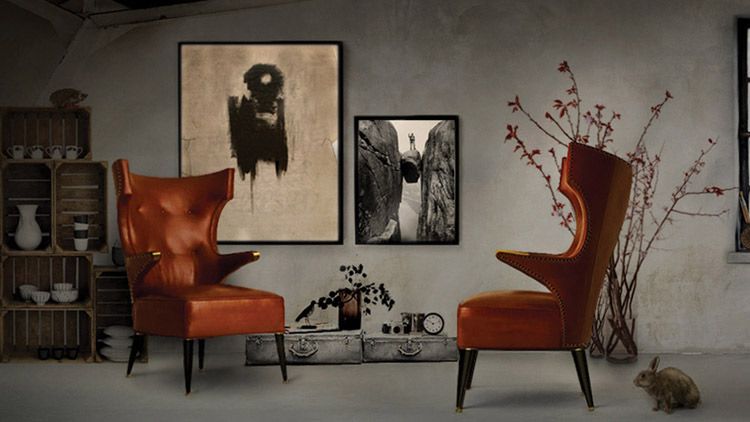 Courtesy of Brabbu Design Forces
BRABBU design brand features an incredible catalogue showcasing some of the best home furnishings and
luxury home accessories
. From artful furniture and rugs, to innovatively designed lights and casegoods, BRABBU offers full line contemporary-minded products that make beautiful additions to any interior design plan. Carefully selected materials, such as natural woods and fine textiles, combine to create a line of home goods that are not only aesthetically pleasing, but possess the ability to encourage questions about its history.
The creative minds at BRABBU pride themselves on creating pieces that tell stories. "You will get more than a design," the company says, "you will you will get a diversity of spaces fulfilled with memories and unique sensations in perfect harmony with your spaces and your personality." In a world of Walmarts, whole sale liquidators, and Ikeas, both producing and buying furniture has become process defined by uniformity and convenience. The ability to find furniture that is truly individual and crafted for longevity has become a difficult task.
With BRABBU goods, interior designers and those with a passion for
home décor
will relish the way the Cassis Sideboard adds European charm to a dining room, or how the Nanook Armchair perfectly blends its contemporary edge with a sitting room's Renaissance-era appeal. This unique line combines fresh design trends with nature-inspired textures and materials, giving their range of products a weighty sense of quality and appeal.
"BRABBU design pieces are a gift for the senses," states the company's definition of their vision, "[our] pieces do not impose themselves, they fit perfectly in the spaces." This subtlety is also combined with the elements of nature, fierceness, memories, harmony, and culture, imbuing their designs with the ability to create beauty and comfort in whatever place they find themselves. To learn more visit
Brabbu.com
.