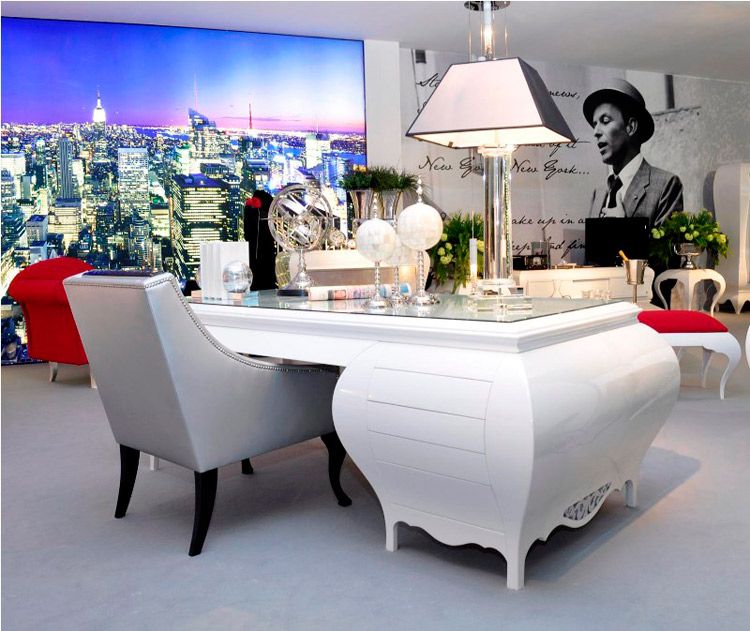 Photo Courtesy of JetClass
Portuguese design company Jetclass is responsible for a trademark line of
luxury lifestyle products
that are both timeless in craft, yet incredibly technologically advanced. The company offers numerous collections, each focusing on a different design element and feel. The New York Collection is reminiscent of 1930's glamour— the era of Frank Sinatra, swing, and smoky lounges, but with a contemporary twist. In addition to its classic designs, Jetclass utilizes the most state-of-the-art technology, creating furniture that is both beautiful and intelligent.
Several of JetClass' pieces have automated chests and frames, ensuring that
luxury electronics
such as flat screen televisions and media players are cleverly hidden. Select items conceal mini fridges, which open at the press of a button, as well as drawers and secret compartments that reveal themselves on command. JetClass
fine home furnishings
provide artistic expression and the highest degree of modern accessories for those with impeccable taste in luxury home décor.
The Spacium Collection groups a serious of ultra feminine designs that are sleek, pairing a crisp lacquered white with sterling silver accents. JetClass offers a variety of finishes for its casegoods, including rich colors such as Old Gold, Cream Dubai, and Rustic North. For those looking for a slightly funkier edge, the Graffiti collection features unique, hand painted cabinets, dressers, and more.
To learn more visit
JetClass
.