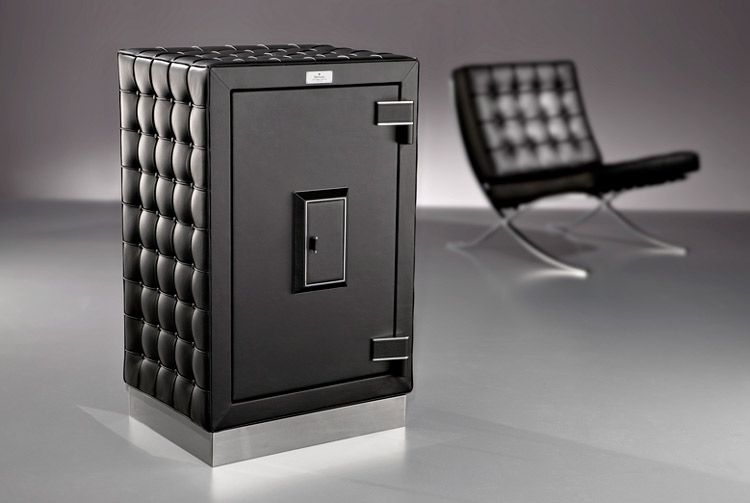 Photo Courtesy of Döttling
Need a secure location to store your collection of Tag Heuer, Rolex and Panerai watches? This Döttling safe should do the trick. The company was inspired to manufacture a safe that would reflect the same form and function of the original Barcelona Chair. The chair was created in 1929 by renowned architect Ludwig Mies van der Rohe as seating for the Spanish royal couple during the opening of the German pavilion of the World's Fair in Barcelona.
Combining the same materials found in the Barcelona Chair, the Liberty Barcelona safe by Döttling features rich leather and high-gloss polished stainless steel, with the body covered in fine calfskin. The safe contains 12 precision watch winders and three drawers, one with ten watch cushions, all protected by a state-of-the-art electronic lock.
The dimensions of the Döttling Liberty Barcelona are 39 in x 24 in x 21 in; it weighs about 660 pounds and is customizable to color or interior fitting requests. It is available in German and European insurance classes VdS/EN 1 to VdS/EN 3, but can be offered up to a class 5 for those with extremely high security needs.
To go along with the year in which the Barcelona Chair was conceived, only 29 of these limited edition safes will be produced. The Döttling Liberty Barcelona starts at €68,000 or about USD$84,599. Visit
Doettling.com
to learn more.