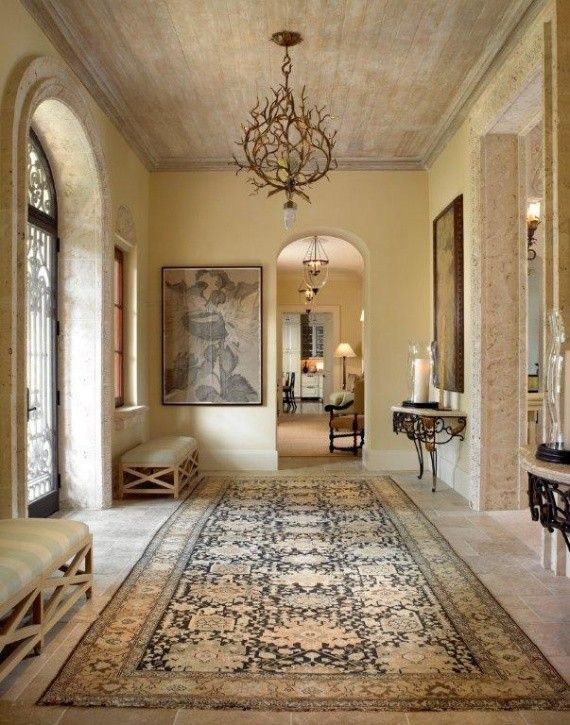 Photo Courtesy of Kim Sargent
Ed Lobrano enjoyed a successful career in real estate development and syndication for years before working as a senior designer for well-known firms such as Bunny Williams, Inc. (New York), David Easton (New York), and Antony Childs (Washington DC). In 1997 Lobrano decided to establish his bi-coastal boutique firm, Edward Lobrano Interior Design, to provide high-end design, development, and architectural services for discerning clients.
Gail Doby: How did you go from real estate development to interior design?
Ed Lobrano:
I was always passionate about interior design. I was very, very good at what I did...Iíve syndicated 135 garden apartments in my lifetime. I was really good at real estate, and I was interested in it, but I wasnít passionate about it. When the magazines arrived every month, the first thing I read was all the shelter magazines. I was always interested in furniture and design, but my family sort of pushed me to go in a different direction. At one point, I walked in my office in my early 40s and thought, "I donít want to do this anymore. I like it, but I really want to be in the design business."
I was living in Los Angeles building houses and losing a lot of money...I moved to San Francisco because everyone in L.A. knew me as a real estate person and not as a design person, even though I owned part of a firm there. I moved to San Francisco to put distance between me and the real estate business; got out there, talked my way into my first project, almost went broke, did anything I had to do to be in this business. I did my first show house on credit cards to get myself known. So I always wanted to be a designer and thatís how it happened.
Kim Sargent
GD: How did you end up having a second office and moving to New York?
EL
: I moved back to New York because I was getting interviewed for projects here and not getting them because they didnít want to hire someone and have to fly 3,000 miles every time they wanted to meet with them. I was up for a very big project in the Bahamas. I stood in my living room in San Francisco, and the client said, "You know, I want a New York designer. You are going to be in New York, arenít you?" I said, "yes." So, I opened an office. I already had a little apartment here.
GD: What are some of the differences between working on the West Coast versus the East Coast?
EL
: Everything is different. The taste is different...When we say the ĎWest Coast,í thereís California Ė thereís Northern California and then Southern California; theyíre like black and white. Northern California is probably a little more East Coast. In New York, very often, especially if youíre doing traditional decorating, everything has to be so right, proper, and correct. In the West they...just want something thatís stylish, and what is traditional isnít really traditional. Itís sort of this eclectic, stylish design work.
Kim Sargent
GD: Why do you think your work is appreciated by your clients?
EL:
†I sometimes wonder if it is, but I think most people feel like they got their money's worth.† I think they like the sort of elegant inviting nature of it, the quality and attention to detail, and most importantly, the service we provide and the quality of our paperwork.† I think we do really good design work, but sometimes the business side is just as important as the creative side when understanding why clients are happy with the work and come back again in the future.
GD: What makes a great designer?
EL:
There are two kinds of people that make great designers. People that come from absolutely nothing and have this vision of how rich people live, which isnít real, and people that come from the other end of the spectrum who understand how rich people live because theyíre so a part of their life and so they sort of understand. If you can get those two things working together, I think that makes a great designer.† It also helps if you have a real visually creative bent.
For more information visit
EdwardLobrano.com
David Livingston
Photo Courtesy of David Livingston